It's not every day that your skincare regime incorporates 24 karat gold. On the spectrum of bougie beauty, using a cream infused with this gleaming ingredient is pretty much as luxurious as it gets. In an age where gold-coated chicken wings and 24k steak are the latest crazes to sweep the social media scene, I was intrigued to discover the potential of precious metal-infused products for your complexion.
I decided that it was only right that I tried out one of these gold-infused formulas for myself (all in the name of research, of course). As a self-confessed moisture-obsessive, the Forest Essentials Soundarya High Performance Cream seemed like the perfect place to start.
Forest Essentials and Ayurveda
Founded on the traditional Indian medicine system Ayurveda, Forest Essentials takes the natural approach to skincare. 'More than 5000 years old, Ayurveda, otherwise known as 'knowledge of life' helps you find balance through simple, daily routines in the form of Dinacharya (daily rituals), personalised diet planning, and powerful antioxidant healing herbs' explains Noor Bahl, Brand Communications and Marketing Executive at Forest Essentials.
Ayurveda says you should be able to eat what you put on your skin
'Ayurveda says you should be able to eat what you put on your skin. The ingredients should be pure, fresh, and always in season, and this mantra is the foundation at Forest Essentials.' So far, so inspiring. Organic ingredients are a focus we can all get behind, but where does 24 karat gold fit in?
The history of gold in skincare
Despite what I initially thought, it turns out that incorporating this precious metal into our food and skincare products isn't actually a recent trend. Dating back as far as the Ancient Egyptian era, alchemists were believed to have used gold in their medicinal and healing therapies, whilst Cleopatra herself is rumoured to have used gold masks to maintain a youthful complexion. If it's good enough for royalty, then it's good enough for me.
Gold Bhasma and its benefits in skincare
So how can gold be incorporated into our beauty products? Contrary to the extravagantly large gold bars we recognise from movie scenes, when it comes to skincare, the finer the particles the better. The hero ingredient in the Soundarya High Performance Cream? Gold Bhasma. 'Gold Bhasma is essentially Gold in its ash form' explains Noor. 'When Gold is exposed to very high temperatures, it disintegrates into finer particles which are easily absorbed by the skin'.
Gold Bhasma is essentially Gold in its ash form
'Gold Bhasma makes the cream more effective because it is known to be a carrier for other ingredients. It accelerates blood circulation, improves firmness and elasticity of the skin, delays ageing, and vitalises skin metabolism. It also possesses anti-inflammatory and antiseptic properties.'
Recommended for all skin types except for acne-prone complexions, this powerful pot of luxury promises to revitalise skin for a glowing complexion. 'The cream harnesses the power of pure 24 Karat Gold Bhasma, alongside potent infusions of Saffron, Ayurvedic herbs and cold pressed oils to replenish the skin for a youthful glow' says Noor. 'These key ingredients help to restore the skin's natural elasticity, whilst SPF 30 protects skin from the harmful effects of the sun.' A 24-karat gold SPF? Now that's the level of extra I need in my life.
My review of the Soundarya High Performance cream
Having tried and tested a multitude of moisturisers and creams in my time as a beauty writer, I was intrigued to find out how this formula would compare to my Holy Grails. The luxury aspect certainly piqued my interest, but I wasn't going to let the bougie ingredient list sway me. 
A rich, yet light textured formula, I opted to test out this cream in my morning cleansing routine for a nourishing hydration boost. A little bit of this product goes a long way, needing just a pea sized amount of cream on each cheek, the forehead and the chin - which is good news when you're spreading literal gold on your face.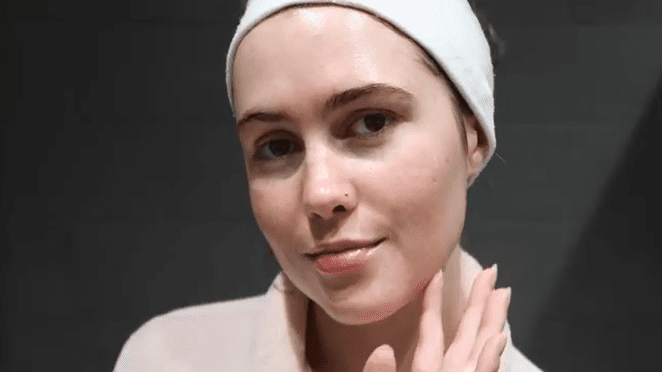 As promised, this formula left my skin feeling super plump, soft and hydrated. Taking a little longer to absorb into the complexion than some of my other creams, it has a more nourishing feeling on the skin, making it ideal for a proper pamper session.
The true results of the test emerged throughout the day. My complexion appeared visibly smoother, softer and brighter. It appears that this (literal) pot of gold worked its magic instantly, with complexion enriching results.
So, are gold-infused products a must-have? Whilst I can't say I'll be forking out £1000 for gold-coated chicken wings any time soon, I can definitely get on board with the gold skincare movement. After all, a little bit of luxury never hurt anybody.
Shop all Forest Essentials on LOOKFANTASTIC.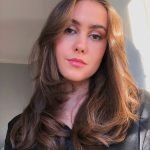 As someone with an affinity for all things beauty, discovering fantastic new products is my not-so-secret obsession. Over the years I've tried and tested a mountains worth of creams, serums and cleansers, finding some of my favourite 'holy-grail' products along the way. However, I'm always on the lookout for more ways to nourish my hair, perfect my dewy base, or enhance my skincare routine. Working as a beauty blogger for over 3 years, I've been lucky enough to collaborate personally with lots of amazing beauty brands including Christian Dior, The Body Shop and Dermalogica. I've used the Dermalogica special cleansing gel religiously since I first got it and their products are some of my ultimate skincare faves. When it comes to cosmetics, NARS Sheer Glow foundation is definitely my go-to - I live for a light, glowy base!