Winter can be damaging on our hair. The constant switching between cold weather outside with indoor dry heat, can wreak havoc on your strands, leading to split ends and breakage. We have teamed up with the experts at Shu Uemura Art of Hair to give you their most trusted tips and tricks to prevent winter hair woes and keep your hair healthy during the winter months.
Cleanse
If possible, try and limit yourself to washing your mane just two or three times a week to prevent it from drying out in the cold. This minimises the amount of heat styling in your routine too, which can be extremely harsh on the hair, especially in the winter. Add a restoring shampoo into your routine like the Shu Uemura Art of Hair Ultimate Reset Shampoo, a delicate cleanser that helps to lift away any dirt, impurities and product build-up while strengthening strands to leave hair healthy and feeling soft.
Influencer, @_JessicaSkye is currently using the Shu Uemura Art of Hair Ultimate Reset Shampoo:"first step, I wash once or twice using the reset shampoo, to repair and protect my hair. The texture is super creamy and feels incredibly luxurious plus it smells heavenly!"
Condition
Hair dries out in the winter from due to a lack of moisture in most indoor environments. This is when a good conditioner comes in handy; The Shu Uemura Art of Hair Ultimate Reset Conditioner repairs and restores damaged hair with a gentle formula that nourishes, protects and provides a high level of care that brings softness, suppleness and strength. It's lightweight and non-greasy, and melts into strands to strengthen from root to tip, helping to resist hair breakage. No matter what your hair texture, to replace lost moisture, commit to weekly treatments of the Shu Uemura Art of Hair Ultimate Reset Mask to keep hair healthy and hydrated.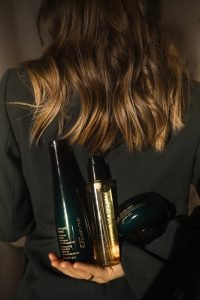 Influencer, @HannahCrosskey loves using the Shu Uemura Art of Hair Ultimate Reset Mask: "For a proper treat I use the Ultimate Reset Mask, which I apply to my mid lengths and ends for 5-10 minutes. Its enriched with Japanese-sourced rice extract which has minerals, antioxidants and vitamins B+E to hydrate and protect. Split ends are minimised!"
Protect
Taking extra care of your hair in the colder months will ensure stronger, glossier hair, no matter how gloomy the weather is. The final step in your winter haircare routine should be a leave in treatment that will protect and restore. The Shu Uemura Art of Hair Essence Absolue is a nourishing and protecting oil that can be used before heat styling to hydrate, control frizz and protect from heat. A go to for healthy-looking, softer hair with extra shine.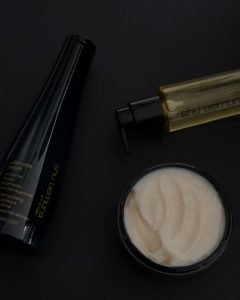 Influencer, @BrittanyBathgate uses the Shu Uemura Art of Hair Essence Absolue to keep her hair healthy: "My hair is quite frizzy, there is still a lot of bleach on the ends so I swear by using an oil. I use 1-2 pumps of Essence Absolue on towel dried hair. It's lightweight, hydrating and keeps my hair super soft. It's very good on dry hair to define waves and control fly aways"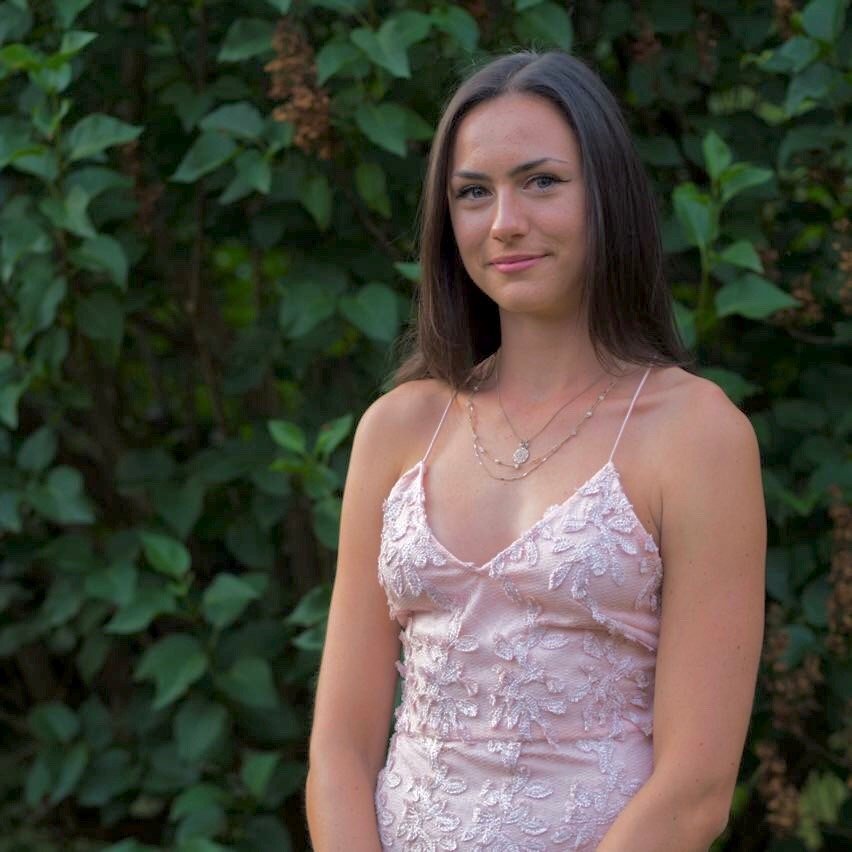 Working with brands at LOOKFANTASTIC for over two years I have developed my knowledge of all things beauty from key skincare concerns to niche makeup tricks and haircare hacks. I have a major passion for finding effective solutions that are easily accessible to everyone so that we can all achieve our best, glowing complexion.