Nothing makes you feel more put together and ready to take on the day than a good set of perfectly polished nails. However, keeping your nails in check and free from cracks, chips and breaks isn't always easy, especially in winter. Other than the obvious (stop biting them!), here are some handy tips you can follow to help strengthen and maintain a professional, manicured look.
Use a strengthening treatment
If your nails are prone to breaking or are looking a little bumpy on the surface, a strengthening treatment will help to restore them back to a healthy state. Often formulated with Calcium and proteins, essential for nail growth, a strengthening treatment nourishes the whole nail, protecting it from external aggressors and moisturising to promote growth and strength. The OPI Nail Envy Treatment Original is a maximum strength, Calcium rich formula that will transform your nails in no time. The treatment also contains Hydrolysed Wheat Protein that builds up the nail, allowing it to grow stronger and longer.
Take a nail supplement
A vitamin or supplement is a great way to nourish the body from the inside out, including the nails. When looking for a supplement for healthy nail growth, look out for ingredients including Biotin that promotes cell growth and protein production, essential for strong nails, as well as B Vitamins that help your body absorb iron, essential for healthy nail structure. The Imedeen Hair and Nail tablets are the perfect, on the go treatment for anyone that forgets to top up on treatments, oils or hand creams. The supplements contain both Biotin and Vitamin B along with Zinc that helps to keep nails shiny and long.
Use a cuticle oil
Cuticles sit along the nail bed at the bottom of the nail and help to protect new nail growth from bacteria and damage, helping nails grow stronger and longer, therefore it's important to make sure they're in good condition. A cuticle oil such as the OPI Cuticle Oil to Go conditions and softens cuticles, using ingredients rich in vitamins and proteins that restore moisture, prevent dryness and promote growth. Ideal for on the go application as the name suggests, the OPI Cuticle Oil doesn't drink and is a thick gel formula that stays on your nail to perfect your manicure.
As cuticles do such an important job protecting the nail, don't cut them off! Instead, opt for a cuticle remover that gently softens the cuticle, making them easier to push back before adding polish such as the OPI Prospa Exfoliating Cuticle Cream.
Wear a base coat
To prevent chipping and to protect your natural nail, always start off your manicure with a base coat. Not only does a base coat give your polish a smooth surface to sit on, but it also contains nourishing oils and vitamins that keep the nail strong and prevent any damage from your polish. The essie Nail Care Strong Start Nail Polish Base Coat treats weak and brittle nails using Biotin and Vitamin E to fortify and reinforce nails, making them harder and prolonging the life of your perfect salon-quality finish.
Keep them clean
An obvious step but no less important, if you want nicely polished and presentable nails, make sure they're clean. Remove any dirt and build up from beneath the nail using a nail cleaning tool to prevent infection and give a consistent and clean appearance.
Properly remove polish
One of the biggest nail no nos; picking off your polish! Pulling off your polish often takes some of the nail with it, leading to chips and thinner, brittle nails. Instead, properly remove your nail polish using a remover such as the OPI Acetone-Free Nail Polish Remover. The Acetone-free formula contains Aloe Vera that hydrates the nails, removing your colour completely without damaging or weakening the nail. If you are removing gels or acrylics, coat your nails in a cuticle oil before soaking them in your chosen remover to prevent dryness.
File
Filing your nails keeps them smooth and also promotes them to grow, however there is a right technique to avoid damaging your nail when filing. First of all, make sure your nails are completely dry before you start; just like hair, nails are more vulnerable to damage and break easier when wet. Instead of moving your file back and forth to get your perfect shape, instead file from the outside of the nail inwards and only move the file in this one same direction to keep a smooth tip rather tan a jagged edge.
Apply Hand Cream
Keep your hands soft and nails moisturised by applying a nourishing hand cream throughout the day and at night. Keeping your nails hydrated prevents breakage and flaking from dryness and leaves them looking healthier and shinier. The Protective Hand, Nail and Cuticle Cream from OPI is infused with proteins and restorative Shea Butter that intensely hydrates to deliver lasting moisture and protects the nails.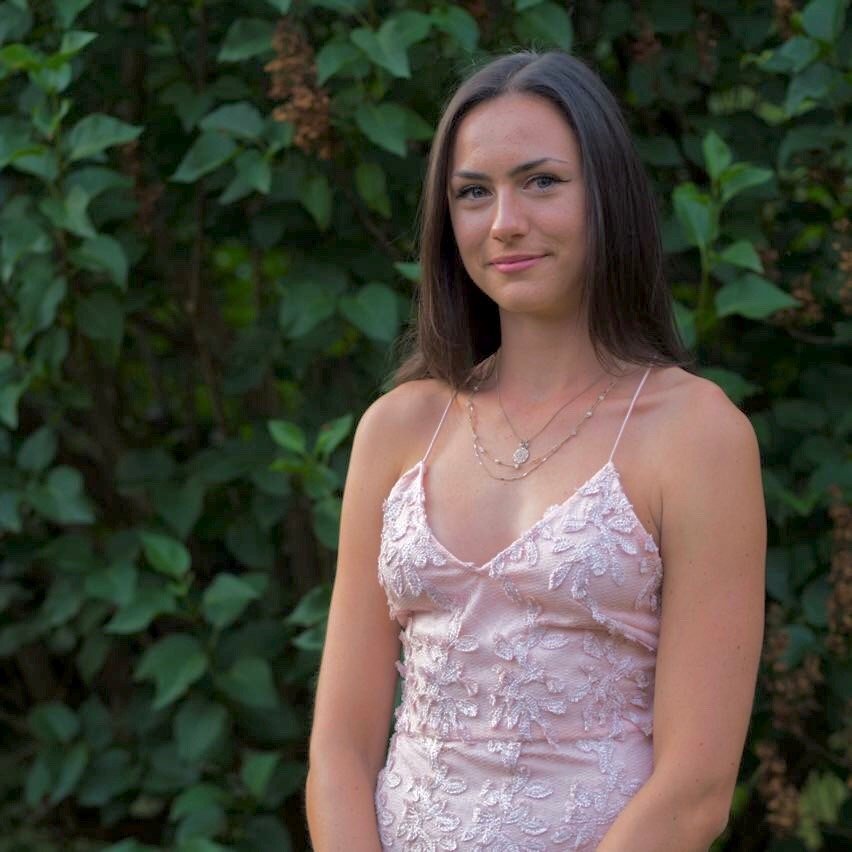 Working with brands at LOOKFANTASTIC for over two years I have developed my knowledge of all things beauty from key skincare concerns to niche makeup tricks and haircare hacks. I have a major passion for finding effective solutions that are easily accessible to everyone so that we can all achieve our best, glowing complexion.