Here at LOOKFANTASTIC, we're renowned for offering the best beauty products in the business. But with the expansion of our ever-growing company and our endless repertoire of premium brands, we've decided that in 2022, it's time to go beyond reserving bestselling beauty just for our virtual shelves.
As a brand, we pride ourselves on making people not only look fantastic, but feel fantastic, and much of that feel-good factor comes from bringing the full LF experience to life. This means taking the time to focus on nothing else besides you and your beauty regime. No laptops, no phones, no interruptions. Just pure, undisturbed pampering. Sounds like bliss, doesn't it?
But on the fast-paced treadmill that is modern life, where can you go to truly escape the constant hustle and bustle? The answer is simple, all you need to do is look up...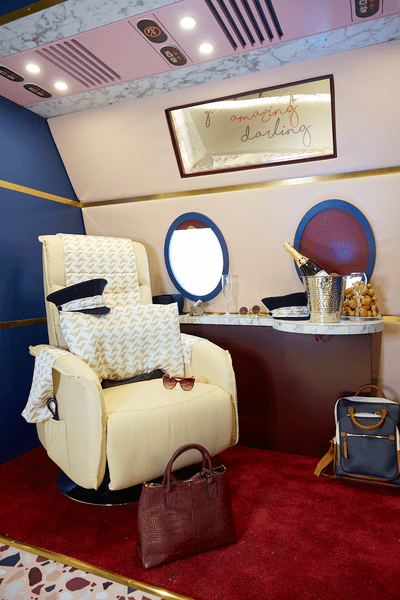 That's right, this year we're spreading our wings from first-class beauty into first-class travel as we introduce our long-anticipated Salon In The Sky initiative! Combining luxury beauty with luxury excursions for a first-of-its-kind experience, Fly Fantastic Airways is officially open to the public and coming to a runway near you this April.
An indulgent experience like no other, our revolutionary Salon In The Sky is just as the name suggests: a beauty parlour on a Boeing. From bouncy blowdries and balayages, to full body massages and manicures, if you can get it on the ground, you can get it on board with us.
What can I find on board?
We don't do things by halves, and we have been working tirelessly for the last two years to make everything perfect in time for take-off. Just some of the amenities you'll find on board include:
A fully stocked champagne and cocktail bar
An in-flight massage therapist
A luxurious shower facility
Fully reclining seats that become privacy pods at the touch of a button
Personal beauty mini fridge containing a bespoke skincare regime
A LOOKFANTASTIC organic silk pyjama set
A personal heated foot spa to use at your leisure
In-flight entertainment network

The Beauty Hub™ 

where you can find a host of exclusive beauty-related content at the touch of a button.
Instagram-friendly, with full 5G wifi on board, you can share TikToks and stories of your pre-booked beauty treatments and consultations to share with friends and family. Or, give them a serious case of #foodenvy as you dine on our freshly-prepared five course taster menu, featuring our highly coveted 24k gold leaf soufflé.
How does it work?
Whilst Fly Fantastic journeys involve a whole host of amenities, in order to personalise your experience, you will be asked to pre-book your treatments before travel. With a full team of over 50 therapists each specialising in different areas of beauty, your specified expert will join you on your journey to provide you with a truly bespoke experience. Whether you want to get glam for your arrival or indulge in a spa in the sky, choose from our fantastic range of treatments, each catered for by LOOKFANTASTIC partner brands.
Want to see more?
Want a sneak peek of the Fly Fantastic experience? Click to watch an exclusive video of what you can expect on board...
APRIL FOOL'S!!!
Admit it, we totally had you there, didn't we?
Trust us, we're just as upset as you that Fly Fantastic isn't a real thing right now. But never say never, right?
We may still be based firmly on the ground, but that doesn't stop us from catering to all your vacay needs. So whilst we frantically pitch Salon In The Sky to our seniors, why not take some time to browse our summer shop and get prepped for the hotter months?
Want to know the products we'd keep in our Fly Fantastic mini fridges? These are just some of the must-haves we'd choose for our in-flight haul.
The scent of the summer, this dream cream leaves your body feeling as smooth as the day you were born.
This faux glow-moisturiser hybrid works to keep your tan topped up and streak-free even before you arrive at your destination.
Small but mighty, this savvy spray prevents you from having a Monica Geller moment. (Look it up)
A skin quenching mask that will keep your complexion plump throughout your long haul.
What jet-lag? These cooling eye masks help to banish your flight-induced dark circles.
Dry pouts are not welcome on board, keep them kissable from take-off to landing with this nourishing mask.
The key to waking up tired skin after your on-board nap.
An overnight passenger's best friend, a few drops will have you looking radiant for your arrival.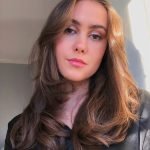 As someone with an affinity for all things beauty, discovering fantastic new products is my not-so-secret obsession. Over the years I've tried and tested a mountains worth of creams, serums and cleansers, finding some of my favourite 'holy-grail' products along the way. However, I'm always on the lookout for more ways to nourish my hair, perfect my dewy base, or enhance my skincare routine. Working as a beauty blogger for over 3 years, I've been lucky enough to collaborate personally with lots of amazing beauty brands including Christian Dior, The Body Shop and Dermalogica. I've used the Dermalogica special cleansing gel religiously since I first got it and their products are some of my ultimate skincare faves. When it comes to cosmetics, NARS Sheer Glow foundation is definitely my go-to - I live for a light, glowy base!