Do you want to clean up your beauty routine, but you're not sure where to start? Sustainability is an issue on most people's minds, as we all look for ways to make our lifestyles more environmentally friendly. When it comes to beauty routines, making your daily ritual more ethical is easier than you think, thanks to the sustainable beauty brands creating change.
There are small ways you can help to combat plastic waste by making more ethical choices, taking steps towards a greener future. Some sustainable beauty brands have gone plastic-free, and others, like Ren, are working towards becoming zero waste. You can find beauty products that are not only nourishing for your skin, but that are also having a positive impact on the planet.
We've curated a list of the brands that have impressed us most with their commitment to change. Taking things a step further, these sustainable beauty brands not only help the environment, but also those in need. From innovative packaging methods that repurpose ocean waste to impactful humanitarian initiatives, meet the beauty brands that are making serious strides in sustainability.
We Are Paradoxx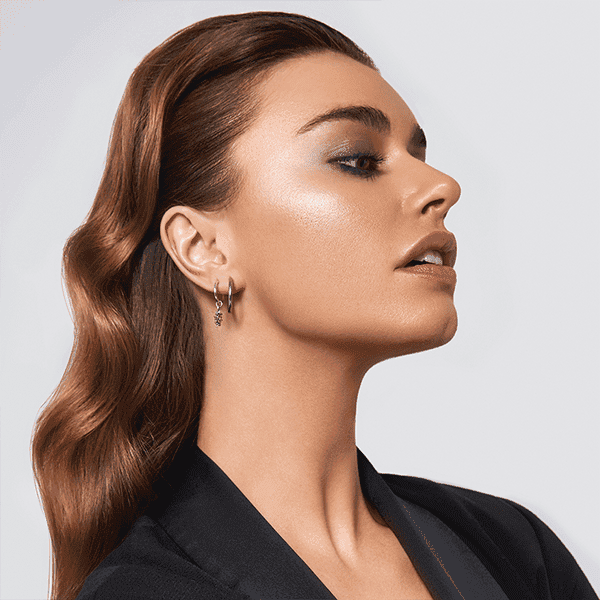 This sustainable beauty brand has slowly gained a cult following, loved for its high-performance hair products, and admired for its conscious approach to business. As well as being vegan and cruelty-free, We Are Paradoxx does a shed-load more for the environment. From the moment of design, through production, right down to profits and packaging - We Are Paradoxx makes ethical choices each step of the way.
Plastic-free
Although 90% of their products are already plastic-free, the brand is working to reduce its usage further, aiming to get to 100%. Designing out waste is key to this, and the brand uses aluminium packaging instead of plastic, even though it costs them more to produce. Aluminium can be infinitely recycled, unlike plastic, making it a much better choice for the planet.
Sustainable supply chain
Working from both ends, the brand also ensures its supply chain is as environmentally friendly as possible. We Are Paradoxx's manufacturing partner is COSMOS-certified for its responsible production, making environmental choices each step of the way. This includes using low energy lighting for production, as well as installing calibrated water meters to ensure minimal waste.
Philanthropy
Once the product has been designed and produced in the most environmentally responsible way, its sale and profit also go towards ethical initiates. Partnered with 1% For The Planet, the brand donates 1% of its annual revenue to environmental causes to help counterbalance our impact on the planet. Every single day, We Are Paradoxx donates at least 1 personal care product to someone in need. As if that wasn't enough, they even give their team an additional week of annual leave each year to volunteer with causes of their choice.
From start to finish, We Are Paradoxx does everything it can to support humanitarian and environmental initiatives, helping to make serious strides in sustainability.
On the beauty side of things, the brand is famous for inventing the world's first 3-in-1 cordless hair styler. Straightening, curling and waving the hair without the restriction of wires, the Supernova styler quickly hit the best-sellers list.
Our favourite sustainable beauty products by We Are Paradoxx:
So Eco
You'll definitely recognise this brand from its line of iconic wooden brushes, but did you know that they're also waste warriors? So Eco is cruelty-free, vegan and was honoured with Sublime Magazine's prestigious 'Good Brand' award for 2018.
If you've ever used one of their brushes, you'll be familiar with the ridiculously soft bristles and ergonomically shaped wooden handles that sit so comfortably in the hand. What you might not know is that the handles are hand-made from bamboo, the ferules from recycled aluminium, and that the cruelty-free bristles are in fact synthetic.
Even the product packaging is made in the most sustainable way possible. Printed using vegetable inks, rather than chemical dyes which can harm ecosystems, the product packaging is made without using any solvents.
With a brush for every occasion, look or makeup consistency, it was difficult to narrow it down, but here are our favourite brushes from So Eco:
Ren Clean Skincare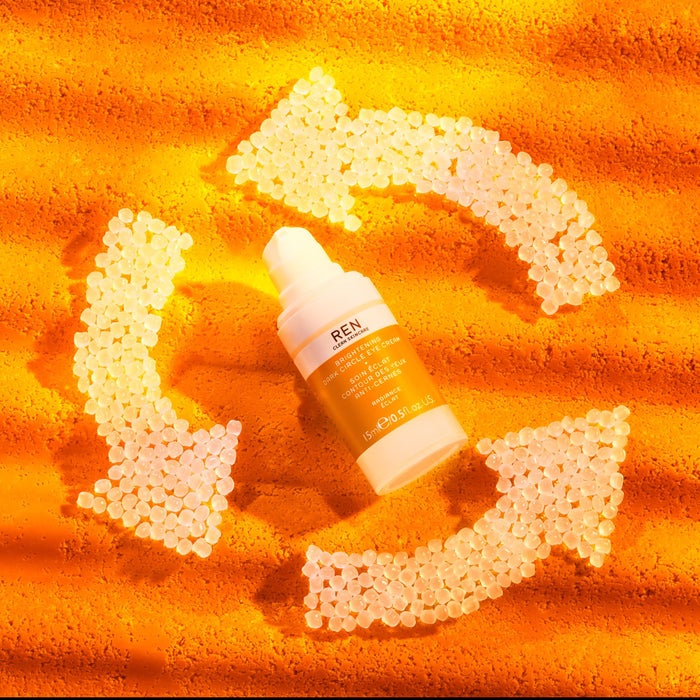 Ren is loved for its gentle formulas, soothing cleansers and ultra-hydrating formulas. Fuelled by naturally derived ingredients, the 100% vegan and cruelty-free formulas are a favourite amongst those with sensitive skin types. Delivering real results, the botanical formulas do not compromise on efficiency, working hard to leave the skin cleansed, moisturised, smooth and nourished.
Zero Waste
The brand is also known for its pledge to sustainability, as Ren continues on its journey to becoming zero waste. This ambition means the packaging is not only made from recycled material but is also 100% recyclable. The brand focuses on the production process, working to combat the environmental waste and damage caused by beauty products.
Taking things even further, Ren is working to clean up plastic waste in the ocean and has removed 1.5 tons so far. Giving waste new life, the brand uses this plastic to package its products. Teaming up with TerraCycle, Ren created a bottle made from 80% recycled plastic and 20% plastic debris, which had been reclaimed from the ocean. Through this project, Ren has repurposed microplastics to create 150,000 new bottles.
Cleaning up beaches
Partnering with Surfers Against Sewage, Ren led a Beach Clean Up Tour, inviting anyone who can to help clean up beaches around the U.K.. As a thank you, the brand provided a free Atlantic Kelp and Magnesium Body Wash, which is even made from reclaimed ocean plastic.
Just last year, the brand donated 15% of its sales on Black Friday to Surfrider, supporting the charity's ongoing Big Cleanup initiative. The project takes on unwanted beauty products, giving them to those in need, helping to minimise waste while providing humanitarian aid. The initiative also encourages regular beach clean ups, helping to combat ocean waste.
Here are our favourite sustainable beauty products from Ren, loved by beauty-obsessives and influencers alike:
Discover the full range of sustainable beauty brands in the Plastic-Free and Clean Beauty sections, here on LOOKFANTASTIC.

Our team of beauty experts cover everything from makeup to skincare, picking out the most effective products from the best brands and latest trends. Stay up to date on everything beauty with the LOOKFANTASTIC blog, and find all your essentials in one place.