When I got married last April, I had spent a good few months trying to get my skin into tip top condition. I wanted to spend the day feeling as good as possible and I knew that having great skin would be a huge part of that. I spent a lot of time googling the best advice for brides to be and fell in love with the Sarah Chapman Skinesis Overnight Facial along the way. I'm sure it helped my skin look its best, but what else could I have tried?
If you don't already know, Sarah Chapman is one of London's most sought after facialists. She has over 20 years experience and is known for her bespoke treatments which deliver glowing, radiant skin. She has developed her range of Skinesis products so that everyone could enjoy transformative skincare at home as well as in the clinic. Both her clinic and her products have been celebrated in the beauty industry, with Sarah becoming the go-to for gorgeous skin.
With wedding season about to get underway once more, we were able to ask Sarah and her team what they would recommend for a bride wanting gorgeous skin on her big day.
Sarah Chapman's Tips For Pre-Wedding Preparation
We asked Sarah about what you can do in the run-up to your wedding day to help ensure your skin its at its best.
1. Cleanse Well
Sarah's first tip is to cleanse well. Brides are often left tired and stressed by prepping for a big day, which can trigger the stress hormone Cortisol. To prevent the chance of this giving you breakouts, Sarah recommends making sure you remove all the dirt and makeup from your skin before bed. Her Skinesis Ultimate Cleanse works to gently exfoliate and the balm-to-milk texture helps dissolve makeup for a fresh, clear complexion. 
2. Use Regular Masks
As well as effective cleansing, Sarah and her team all advocate the use of regular masks to boost your skincare results. The Instant Miracle Mask is a rejuvenating mask, which lifts, hydrates, smoothes, perfects and brightens the skin. Sarah based its formula on her signature treatment setting mask. You mix it with water in the little shaker before painting it into your face. You'll feel a lifting sensation as it sets and transforms to a soft rubbery texture before peeling it off to reveal skin which appears smoother, more even and radiant. Sarah recommends using this as a weekly treatment in the lead up to your big day.
3. Have a Facial Massage
One of Sarah's big secrets is facial massage. A couple of minutes of rigorous facial massage will work wonders on dull, tired skin. It helps to increase blood flow, bringing a healthy flush to the skin as well as getting the lymph moving to reduce puffiness and drain away toxins. Sarah is known for her unique facial massage technique but to get the best results you need to massage regularly. Make it part of your daily routine as you cleanse or moisturise, using the techniques in our video (or cheat a little using the specially designed Skinesis Facialift massager!)
[embed]https://youtu.be/ez0rDXHGMZs[/embed]
As for professional treatments, we asked Sarah what she thought about getting facials before your wedding. Whilst trying out a brand new treatment just before your wedding isn't a good idea, she says that "a plumping, deep cleaning facial 2-3 days before your wedding will give the skin a vitality boost".
Sarah's Night Before Essentials
Even if you have stuck to the ideal skincare regime in the month's leading up to your big day, we know that stress and tiredness can play havoc with your skin, so we asked Sarah what she would recommend as last-minute skincare essentials.
1. Sorting Out Spots
The biggest concern for most women is spots. These so often rear their heads up just when we least desire, but if you get an unwelcome friend the day before your wedding then the Skinesis Spot Stickers are your lifesaver. Sarah says that these "quickly calm breakouts, reduce redness and significantly speed up blemish recovery". These SOS stickers form an invisible protective shield to stop touching and picking and infuse high-performing active ingredients to help that blemish disappear quicker.
2. Over Night Treatment
A lack of sleep can leave skin looking lacklustre, but a great night treatment can revitalise your complexion. Try the Skinesis Overnight Facial for a radiant glow when you wake up. It is full of antioxidants, vitamins and anti-inflammatory Omega oils, which hydrate and rejuvenate. This facial oil is also perfect for using during facial massage, so you can double up the skin boosting treats!
Feeling a bit lost about how to get going with a bridal skincare routine? We have gathered together all of the best bridal skincare tips to help you glow on your wedding day.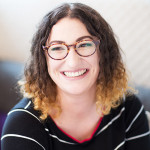 Major fan of scented candles, Make Up brushes and Highlighter. I'm always on the hunt for those Holy Grail products and my dressing table is covered in more beauty products than I like to admit. As an adopted Northerner originally from Brighton, I spend most my days wondering what all this rain is about. My hair isn't grateful for the move. Currently loving:
NIOD Photography Fluid