We love our sunglasses in the Summertime. We're sure we aren't the only ones who have a whole selection to choose from so that they go with every outfit!
We also love our makeup, so it is no surprise that one of our favourite things to do is to match our sunnies to our lipstick. We're sharing top pairings for every occasion.
Classic Cat Eyes + Red Lips
Elegant tortoiseshell cat eye sunglasses make us thing of the south of France, Hollywood glamour and beauty icons like Sophia Loren and Audrey Hepburn. We love to ramp up the retro feel and pair them with a bold, matte red lip. It just fits!
The perfect pair: Mui Mui Cateyes and Elizabeth Arden Beautiful Color Lipstick in 'bold red'.
Cute Hearts + a Pop of Pink
OK, so a pair of heart shaped glasses is definitely not essential but we love them all the same. Perfect for festivals, Summer holidays and adventures in the sunshine, we love to make it extra sweet with a bubblegum pink lip.
The perfect pair: Wildfox Lolita Sunglasses and theBalm Meet Matt(e) Hughes Liquid Lipstick in 'chivalrous'.
Minimal Lines + Nude Lips
If you are a fan of Scandinavian style, then you need to invest in a pair of suitably sleek and minimal sunglasses. It oozes cool and simplicity so let the glasses do the talking with a neutral nude lip. It is a street style winner.
The perfect pair: Prism Brooklyn sunglasses + Rimmel Kate Nudes Lipstick
Sporty Whites + Orange Brights
Get the sports chic vibe with an all white outfit in the Summer. It looks incredible with a tan and even better paired with radiant bronze skin and a bold orange lip.
The perfect pair: Lacoste White Wayfarers and Face Stockholm Matte Lipstick in 'Orange'.
Retro Aviators + Glossy Coral
Get that 80s throwback look with a pair of aviators. They look just right with a slick of highlighter and a glossy coral balm on the lips. Just don't forget your bomber jacket too!
The perfect pair: Ray Ban Aviators and Pixi Shea Butter Lip Balm in 'Coral Crush'.
High Fashion Shapes + Lilac Lips
Who can resist the graphic shapes that have been all over the runways the last few seasons? Get in with the fashion pack and pair a must-have set of frames with a soft lilac for a fresh and modern look.
The perfect pair: Prada Cinema Glasses and the Lancôme Juicy Shaker Lip Gloss in 'Berry in Love' (it's Lupita Nyong'o's favourite shade).
Show us your favourite lipstick and sunglasses pairing for Sunglasses day! Snap a picture and tag @Lookfantastic to give us some extra inspiration.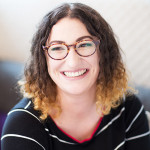 Major fan of scented candles, Make Up brushes and Highlighter. I'm always on the hunt for those Holy Grail products and my dressing table is covered in more beauty products than I like to admit. As an adopted Northerner originally from Brighton, I spend most my days wondering what all this rain is about. My hair isn't grateful for the move. Currently loving:
NIOD Photography Fluid