Whether you're spending the night on your own, with a roommate, partner or family, a mini pamper party is a great way to spend the evening. Now's the time to prepare your masking menu, ready for a relaxing skincare soiree this weekend with your loved ones. To help you become the hostess with the mostess at your face mask fiesta, we have put together a list of our favourite masks for both men and women, targeting the most common skincare concerns, to make sure that nobody has to miss out!
The best face masks for Oily Skin
L'Oréal Paris Pure Clay Detox Face Mask
If you have oily skin, this Face Mask will purify, detoxify and mattify your skin to leave you with a weekend ready fresh face. With three pure clays combined with charcoal, this detox mask acts like a magnet to draw out impurities. The creamy texture detoxifies the skin's surface by cleansing deep into the pores, leaving the skin looking clarified and beautified without drying it out.  The three pure clays work in harmony for maximum skin detoxifying results:
Kaolin

, a highly effective natural clay known to absorb impurities and excess sebum.

Montmorillonite,

rich in minerals, a clay recognised for helping to eliminate imperfections.

Ghassoul

, a pure clay, highly concentrated in minerals that are renowned for helping clarify the complexion.
L'Oréal Paris Men Expert Pure Charcoal Purifying Clay Mask
Also using the clarifying properties of charcoal and clay, the L'Oreal Paris Men Expert Clay Mask is ideal for getting the guys involved in the masking madness. The Pure Charcoal Clay Mask is enriched with purifying Charcoal and absorbing Kaolin Clay, designed specifically for men's skin. The formula will reveal clearer, mattified skin in ten minutes by removing excess oil and absorbing stubborn dirt and impurities.
Garnier Charcoal and Algae Purifying and Hydrating Face Sheet Mask for Enlarged Pores
Oily skin can often come hand in hand with enlarged pores. This Garnier Pure Charcoal Black Algae hydrating, purifying and pore-tightening sheet mask is ideal for shrinking pores to help oil control. Infused with a serum enriched with Black Algae, LHA and Hyaluronic Acid, skin will feel purified, comforted and refreshed and pores will appear tightened and less visible, all in just 15 minutes.
The best face masks for Dry Skin
Garnier Moisture Bomb Pomegranate Hydrating Face Sheet Mask
If your skin is in need of some serious hydration TLC, this sheet mask is your skin saving grace.  The super hydrating revitalising sheet masks plump skin with moisture using natural plant extracts & hyaluronic acid, reduce the look of fine lines, and revive radiance for a glowing and revitalised complexion. With a vegan formula, these face tissue masks are created with ultra-thin tissue & infused with 1 weeks' worth of hydrating serum  that absorbs in just 15 minutes. The cool mask quenches and comforts skin instantly making you feel relaxed and perfectly pampered. The mask is easy to apply and remove and suitable for all skin types, even the most sensitive.
L'Oréal Paris Men Expert Hydra Energetic Tissue Mask
With all the changes in weather, environment and stress, your skin might be thirsty and in need of a hydrating 'facial'. If this sounds like you, look no further, the L'Oreal Paris Men Expert Hydra Energetic Tissue Mask from the Hydra Energetic range will recharge and energise the skin. Designed to hydrate and fight excess oil on the skin, the mask acts in just 5 minutes, perfect for a quick fix without compromising on quality.
The best face masks for Dull Skin
L'Oréal Paris Pure Clay Glow Face Mask
Skin looking a bit dull and lifeless? Bring back your glow with this Red Clay Mask by L'Oreal Paris. Containing three pure clays along with red algae extract, known for its brightening properties the mask exfoliates away dead skin cells to reveal a healthier, glowing complexion. A powerful blend of 3 pure clays:
Kaolin, a highly effective natural clay, known to absorb impurities and excess sebum.
Montmorillonite, rich in minerals, a clay recognised for helping to eliminate imperfections.
Ghassoul, a pure clay highly concentrated in minerals, renowned to help clarify the complexion.
Garnier Fresh-Mix Brightening Face Sheet Shot Mask with Vitamin C
Harnessing the brightening powers of Vitamin C, this Garnier Fresh Mix Vitamin C acid Shot Face Mask is an ultra-absorbent, dry algae tissue mask, that will infuse your skin with a nourishing dose of illuminating ingredients. Simply mix the mask when you're ready to instantly transform it into a soft gel with a bouncy cushion texture that perfectly fits to the face to plump the skin with moisture. Your  skin will look brighter and your complexion more even!
Shop all face masks on lookfantastic here.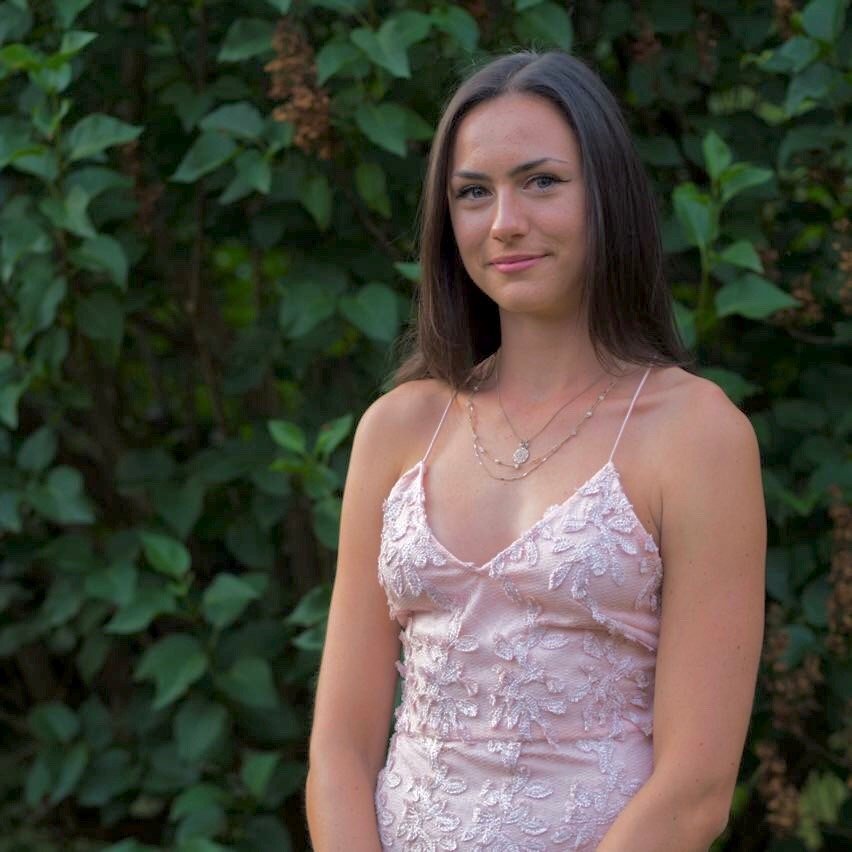 Working with brands at LOOKFANTASTIC for over two years I have developed my knowledge of all things beauty from key skincare concerns to niche makeup tricks and haircare hacks. I have a major passion for finding effective solutions that are easily accessible to everyone so that we can all achieve our best, glowing complexion.