It was a period in our lives that, for many reasons, we won't be forgetting in a hurry. From lockdown-induced banana bread baking, to two metre-apart walks in the park, adapting to our pandemic lifestyle has been a challenging journey. But if there's one positive thing that came from our time spent cooped up inside over the last year, it's that 'me-time' became the new norm. After weeks without face-to-face socialising, we began to learn the importance of time spent by ourselves, more specifically, time spent looking after ourselves, and so, the self-care revolution was born.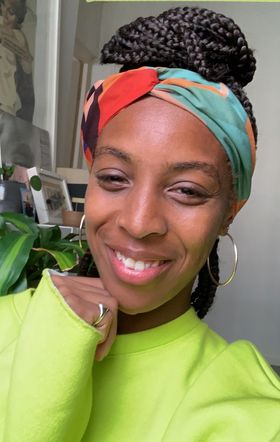 'I definitely think that self-care has become more important than ever' says Tiffany Hamilton-Atkins, Wellbeing Manager at Cowshed, 'for a lot of people, the pandemic was the first time they had the time to stop and really take stock of how they were feeling and ultimately the ways in which they had neglected their own self-care. The need to reassess how we look after ourselves physically and mentally was compelling and necessary in a way it never has been before.'
Self-care are the everyday actions you take to tend to your emotional, physical and spiritual wellbeing
What is self-care?
As the name suggests, self-care is all about looking after number one. Which means that no two people's perception of 'self-care' will be the same. Whilst emphasis is often placed on beauty rituals and treatments, there are hundreds of ways we can improve our mental wellbeing in our day-to-day lives.
'Self-care is not one dimensional and is unique to every single person' Tiffany clarifies. 'For example, as much as I love a Cowshed Signature Massage, I also count a phone call with a friend, blasting my favourite songs and dancing around my apartment, cooking a nourishing meal, or turning off my phone for 24 hours all as acts of self-care. Take some time to figure out what it looks like for you and don't be afraid to try new things!'
A movement that was undoubtedly accelerated by the pandemic, mental wellbeing and physical wellbeing have become intrinsically linked, and equally important for a healthy lifestyle. 'Self-care is just one aspect of a vital system that supports mental health, but it is integral to incorporate it as part of a holistic approach to our overall wellbeing' explains Tiffany. But now that life has a semblance of normality once again, where does self-care fit in?
With the office commute back in motion, and regular socialising now on the cards, many of us no longer have the time to dedicate to the regular pamper sessions that we enjoyed during the pandemic. Your carefully prepared morning smoothie bowl becomes a slice of toast as you walk out the door, and that spa-worthy facial you used to do every week? Replaced with a quick-fix alternative. But Tiffany believes that self-care doesn't have to be kicked to the curb now that our fast-paced lives have resumed.
Our top at-home facials
How can you maintain self-care rituals with a busy lifestyle?
'The best approach is to start small and make it consistent' she explains, 'consistency is key, so it becomes part of your everyday routine. Rather than seeing it as a chore (though sometimes it may feel like it), you can see it as a commitment to fostering your wellbeing because you deserve to feel the best you can on any given day.'
'People often ask me "where do I even start?", and I tell them to make a list of all of their favourite self-care practices. This could be a phone call with a friend, a long bath, HIIT class, a movie night, or anything else you enjoy doing! Then split them into daily, weekly or monthly activities and commit to three or four across the bunch. Mark them in the calendar and block that time and space out for you to do that thing.'
Bathtime essentials
How can maintaining a regular self-care ritual benefit our mental health?
In the same way that physical rest such as sleep is essential for a healthy lifestyle, resting the mind is vital for your overall wellbeing. We place so much emphasis on getting those crucial eight hours of beauty sleep, but mental fatigue is also a key factor that affects our health. 'Self-care gives us an opportunity to recharge, reset, centre and to manage our experiences in this unique time in history and our everyday lives' says Tiffany.
'For me, it is the chance to understand and practice the things that fill me up and support me, physically, emotionally and spiritually, which is crucial to navigate a world that is opening up again and moving at what seems an even more frenetic pace than before.'
Sleep soothers
How can self-care help us manage feelings of anxiety as the world re-opens again?
Many of us got used to life in the slow lane over the last year, and whilst the lockdown lifestyle presented unique challenges, for some, it came as a welcome change to the fast-paced treadmill of modern life. Faced with the prospect of returning to a 'normal' schedule, many of us are left wondering how we ever lived this way in the first place, and anxieties about our ever-diminishing work-life balance are rife.
'My main advice is to take it slow' says Tiffany. 'Feel what is right for you at any given moment and let that be okay. Knowing your boundaries and honouring them is a powerful tool to navigate feelings of anxiety.'
For the wellbeing guru, respite and self-love will always be the way forward. 'My first port of call is to REST, REST and REST some more. I make sure to not only squeeze time in for self-care but purposely carve out time to look after myself. I've also done a lot of work around my FOMO and learned it's really ok to stay home when I don't feel like going out.'
And for those who don't want to hop back on that treadmill? 'Maybe the fast-paced life isn't for you, and that's okay!' Reassures Tiffany. 'If it's not, what are the other passions you can pour yourself into? Is it art? Pottery? Music? Study? Contrary to the current narrative, you can live life in the slower lane and find just as much fulfilment and happiness.'
Tiffany's self-care essentials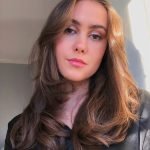 As someone with an affinity for all things beauty, discovering fantastic new products is my not-so-secret obsession. Over the years I've tried and tested a mountains worth of creams, serums and cleansers, finding some of my favourite 'holy-grail' products along the way. However, I'm always on the lookout for more ways to nourish my hair, perfect my dewy base, or enhance my skincare routine. Working as a beauty blogger for over 3 years, I've been lucky enough to collaborate personally with lots of amazing beauty brands including Christian Dior, The Body Shop and Dermalogica. I've used the Dermalogica special cleansing gel religiously since I first got it and their products are some of my ultimate skincare faves. When it comes to cosmetics, NARS Sheer Glow foundation is definitely my go-to - I live for a light, glowy base!