Many of us are guilty of over-using heat on our hair whether this be blow drying or excessive use of our trusty straighteners. If you're looking to cut back on the heat and go for a more au naturale look, we're here to help! So say bye-bye to split ends and frizz as we show you how to style your hair without heat. 
Lay your edges
Laying your edges is a great way to style curly hair. Not only does it look chic and sophisticated, the creativity is endless making it such a versatile lookfor any occasion.  
Step 1: To create this look, tie your hair up in your desired style and ensure your edges are dry. Start by adding a touch of moisture with the Camille Rose Naturals Curl Maker Curling Jelly. 
Step 2: Follow this with a styling product. We recommend using the Curlsmith Curl Defining Styling Souffle to help control delicate hairs without stripping them of moisture.  
Step 3:Finally, style with your chosen brush! We love the Baby Hair Brush from Cantu to help you style with ease. If you want to discover more about this style, check outour post on How to lay your edges. 
Create mermaid waves
Mermaid waves are one of the easiest styles you can create without heat! Although it may look tricky, the look all comes down to a simple plait.
Step 1: Start by washing your hair with your desired shampoo and conditioner like normal. Leave your hair until it's around 70% dry and run your favourite oil through the ends. We recommend the Kérastase Elixir Ultime Rose Hair Oil, this will help keep your waves in place and reduce any unwanted frizz.
Step 2: Next, create a rough plait with all of your hair. This doesn't need to be perfect and can be any style of plait you want! Once you're happy, keep this style in overnight and you'll wake up with stunning mermaid waves!
Step 3: To finish off your look, spritz your waves with the Balmain Hair Texturizing Salt Spray to give it that extra beachy effect.  
Twist it up 
A ponytail is a timeless classic for any hair type so why not give it a twist? This trick is perfect to take your pony from 0-100 in an instant.  
Step 1: Start by sweeping your hair back into a super sleek low ponytailusing the SILKE Hair Tiesand insert a hair grip into the base.  
Step 2: Take around an inch of hair from your ponytail and begin to wrap it around the base ensuring all of the hair tie is covered. Slide another hair grip onto the end of this section of hair and pull through your ponytail.
Step 3:Tame any flyaways with the Reflections Luminous Smoothing Oil from Wella Professionals and finish with a spritz of theFudge Professional Skyscraper Hair Spray to create a perfect stylish ponytail!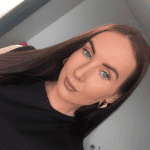 As a beauty fanatic I'm always on the lookout to try and experiment with new products! I've been writing about everything beauty for over 3 years and specialise in skincare so have plenty of tips and tricks to help put blemishes at bay and get your complexion glowing. Whilst being a content writer at LOOKFANTASTIC I've had the opportunity to collaborate with incredible brands including Tom Ford, Dolce & Gabbana and La Mer, taking my understanding of the industry to the next level. In the past I've been a freelance makeup artist and have collaborated with brands including NYX and Revolution Beauty on a personal level, sharing my makeup creations for the world to see. My ride or die brands have to be PIXI, Laura Mercier and Bobbi Brown and I can't live without my trusty MAC Velvet Teddy!