When the news of Philip Kingsley's death broke in September, it sent a ripple of shock and sadness around the lookfantastic office. He was a man with a powerful reputation for kindess, intelligence and, of course, his amazing haircare knowledge, a man who has made a huge impact in the beauty world.
Every industry has its stars, the people who make such changes to both the people they meet and the problems they tackle that they become true icons; Philip Kingsley was one of those. We're charting his rise from humble beginnings to being one of the leading names in haircare; discover the story that made the man.
Who was Philip Kingsley?
Even if you haven't heard much about the man himself, it is incredibly likely that you will know of his products. The line of Philip Kingsley haircare has been around for decades in the best salons and stores and thanks to the host of celebrity fans, they have been applauded the world over.
As a renowned Trichologist, Philip dedicated his career to finding the best treatments for scalp and hair issues. But what made him so special? Why has he become known as such an industry icon?
Humble Beginnings
Philip Kingsley was born in 1930 to a Jewish family in Bethnal Green, London. After leaving school age 14, he went to work in his uncle's East End hairdressers and his career in hair began.
Rather than styling, what interested Philip was how hair worked; how it grew, how the scalp affected it, how to keep it healthy. This interest was what led him to sign up to a correspondence course with the Institute of Trichology.
At the age of 27, he became a qualified Trichologist and started his own clinic.
From that moment, he began his impressive journey of 'firsts', changing the industry forever.
The list of contributions he made to the development of haircare as we know are remarkable:
He was the

first to link hair health and nutrition

, a now comprehensively accepted fact
He was the

first to define hair type and needs along the lines of hair textures

like fine and coarse, which has now been adopted by the entire industry
He was the

first to create a 'pre-shampoo conditioner'

with the cult Elasticizer
He was the

first to introduce the idea of hair treatment

s on top of the standard shampoo and conditioner
He was even the

first to coin the phrase 'Bad Hair Day'
That is a powerful list of achievements and his leadership was recognised many times throughout his 70 year career, with Philip even becoming the Chairman of the Institute of Trichologists. However, it wasn't just his scientific and technical achievements that made Philip such a hero.
The Most Famous Product
The hero product of the brand, the Elasticizer was first made for Audrey Hepburn. The story of Philip, Audrey and the now cult Philip Kingsley product is one of the best around.
It all began during the 70s; after the 50s, hats were less in vogue and hairstyling was very much so. The result was that many starlets had stressed, damaged hair that was struggling with heat and too many products. Audrey Hepburn was one of these.
With his reputation proceeding him, Audrey booked into his clinic under her married name to seek his advice. To nourish her hair and return its strength and elasticity, Philip mixed up the first ever 'Pre-Shampoo Mask' just for her in his laboratory.
This is where it all began; Audrey loved the product so much that she would be sent pots of it by Philip at her Switzerland home for the rest of her life.
This was the birth of the Elasticizer and a fortuitous one it was. It worked so well that now one is sold every 2 minutes and the list of celebrity fans is almost too long to count.
Charisma and Kindness
Everyone who had the chance to meet Philip during the course of his life speaks of his incredible warmth and charm. It was this as much as his innovations that led to his success.
Over his career, he built himself a tight-knit team (some of whom worked for him for over 50 years) and a client base of devoted customers. A huge part of this is down to the fact that he never believed that hair was insignificant.
It's about sexuality and morale. Lots of women – and men – find that if they're unhappy with their hair then they're unhappy people. - Philip Kingsley
It was this belief that underpinned everything he did and why he worked tirelessly to find solutions for big issues like hair loss. Now, his Trichotherapy range, formulated over years of research and work in order to give the best results for those with thinning hair, is world renowned.
Each and every Philip Kingsley client was made to feel like their issues were important and that he would work to find the right care for them.
He forged relationships that lasted a lifetime, and created haircare innovations that will last for many more.
Somehow, Philip managed to combine incredible products with a true passion and care for his clients. He was truly iconic in every sense of the word and a man that will long be missed in the beauty industry.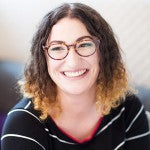 Major fan of scented candles, Make Up brushes and Highlighter. I'm always on the hunt for those Holy Grail products and my dressing table is covered in more beauty products than I like to admit. As an adopted Northerner originally from Brighton, I spend most my days wondering what all this rain is about. My hair isn't grateful for the move. Currently loving:
NIOD Photography Fluid