When it comes to nailing your fake tan routine, the face can be one of the most difficult places to get right. Often, if you try to apply a body tan to your face, you end up with patches, or an unnatural looking colour.
For a truly seamless finish, it's always best to use a self tanner for the face and achieve a light golden glow. That way, you will also need to use less makeup, which is better and healthier for the skin.
Although some self tanning formulas are made for both face and body, if it doesn't state face on the packaging, it shouldn't be applied onto it. The skin on your face is different to that on your body, and using the wrong formula can lead to breakouts and dehydration. Therefore we have selected 10 of our favourite self tanners for the face that will leave you gorgeous and glowing.
Our Top 10 Picks of the Best Face Tanners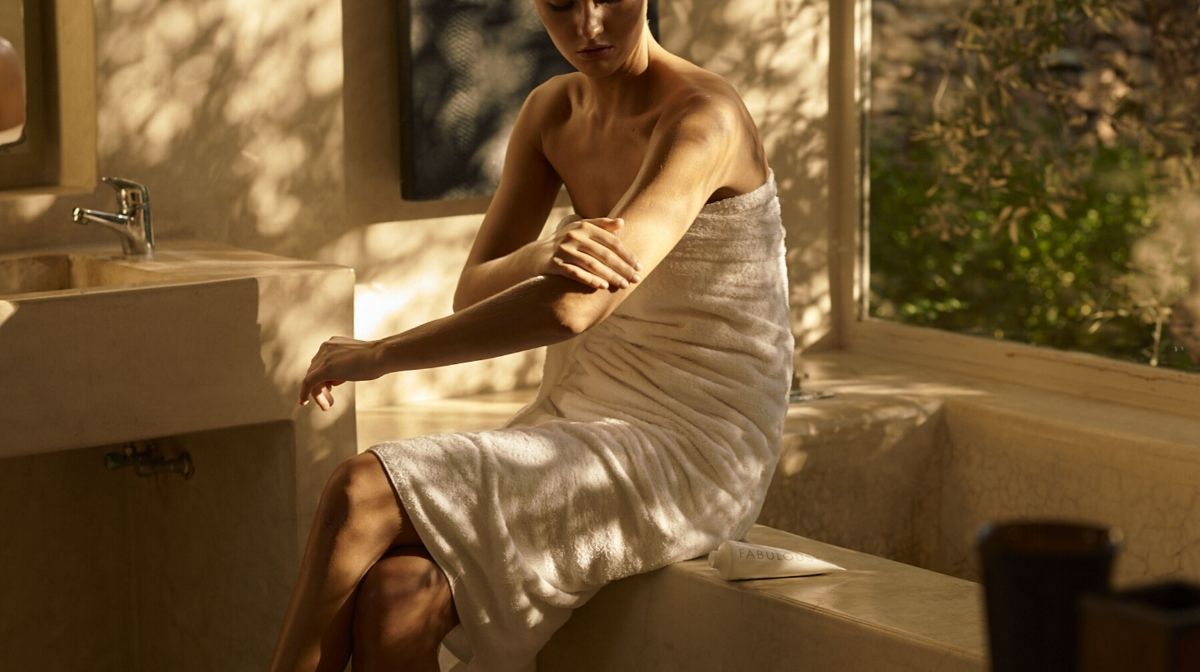 Advice
A Beginners Guide to Fake Tanning
We reveal how to create the illusion of sun-kissed skin with our beginners guide on how to fake tan. Discover our favourite glow-inducing products and our top tips and tricks for the perfect faux glow all year round.
Which are the Best Self Tans for the Face?
To help you out we've curated an edit of the best self tanners for the face that will leave you looking like a bronzed goddess.
1. Tan-Luxe Super Gloss Serum 30ml
Discover instant radiance with the Tan-Luxe Super Gloss Serum. Infused with Hyaluronic acid to plump your complexion and Squalane for a burst of hydration, this lightweight SPF30 formula nourishes and protects your skin whilst giving you an enviable glow.
Why we love it: 

Protects, hydrates and is lightweight
2. Manuka Doctor Apibronze Facial Bronzing Gel
Manuka Doctor's Apibronze Facial Bronzing Gel has been developed to deliver a natural golden glow suitable for all skin types. Formulated with Manuka Honey and Purified Bee Venom, the gel melts into the skin to leave a natural tan behind, all while ensuring the skin stays hydrated and plumped-up.
Why we love it:

No bees are harmed during the making of any Manuka Doctor skincare products
3. Face by Skinny Tan Moisturising Oil Drops
Discover Skinny Tan's fast absorbing Moisturising oil drops. Designed to be used alone or mixed in with your moisturiser, these drops can be easily incorporated into your daily skincare routine. Infused with Aloe Vera and Guarana, the formula leaves your skin feeling nourished as you tan, promoting a healthy glow.
Why we love it: 

Can be mixed in with a moisturiser or used alone
4. Tanologist Face and Body Drops - Medium 30ml
Achieve an effortless sunkissed tan with the Tanologist Face and Body Drops. A great way to incorporate tanning into your daily routine, these drops can be combined with your normal moisturiser to boost your glow. Formulated to be lightweight and apply smoothly onto the skin without clogging pores, you can create a radiant glow, without compromising your skin.
Why we love it:

Won't clog your pores
5. Sol de Janeiro Copacabana Bronze Glow Motion 30ml
Bridging the gap between skincare and makeup, Sol de Janeiro's Copacabana Bronze Glow Motion is a highlighting oil that illuminates your complexion, without leaving it sticky. Whether used alone or in combination with makeup, the Coconut and Açaí Oil enriched formula repairs skin and protects it from environmental aggressors whilst providing a radiant shimmer.
Why we love it: 

No sticky residue
6. James Read Coconut Melting Tanning Balm
Anyone with severely dry skin take note: this is the best self tanner for you. The James Read Coconut Melting Tanning Balm is made with 100% organic coconut oil to deeply moisturise and hydrate. Created with the brand's unique and innovative "Tantone" technology, the balm creates a tan customised to your natural skin tone for flawless results.
Why we love it: 

Ideal for very dry skin
7. Isle of Paradise Self-Tanning Face Mist - Day 100ml
Refresh and tan with the Isle of Paradise Self-Tanning Face Mist. Formulated with Lemon and Rosemary to invigorate and awaken the senses, this lightweight mist gives you a glowy boost with just a few quick sprays. Perfect for use on the go, the mist contains Hyaluronic acid to plump skin and maintain its natural moisture all day long.
Why we love it: 

Great for refreshing your tan while out and about
8. OSKIA Tan Drops
OSKIA's Adaptive Tan Drops are made from a 100% natural formulation. Featuring the brand's own unique (and natural) encapsulated DHA, the drops also contain natural melanin boosters to increase your skin's chance of tanning naturally. They have been designed to be added to any moisturiser or serum of your choice, and let you wake up with a lightweight golden glow.
Why we love it: 

Made with 100% natural ingredients
9. Face by Skinny Tan Overnight Tan & Hydrate Mask 50ml
Get your glow on as you sleep with the Face by Skinny Tan Overnight Tan & Hydrate Mask. Formulated with Aloe Vera and Guarana, this mask hydrates your skin and locks in moisture overnight whilst developing a sunkissed glow. The antioxidant rich formula also fights signs of ageing meaning that, unlike when you tan in the sun, your skin appears more youthful and healthy.
Why we love it: 

Ideal for mature skin
10. Vita Liberata Beauty Blur in Sunless Glow
Free from chemical nasties, the Sunless Glow Beauty Blur, works as a HD primer, evening out the skin tone and imparting a gorgeous radiance. Plus, it delivers a beautiful-looking tan if you have forgotten to actually tan and need a quick fix.
Why we love it: 

Hybrid blurring primer

Our team of beauty experts cover everything from makeup to skincare, picking out the most effective products from the best brands and latest trends. Stay up to date on everything beauty with the LOOKFANTASTIC blog, and find all your essentials in one place.