Everyone likes to treat themselves on payday, and there's nothing better than finding a new hidden gem to spice up your beauty routine! Our LF staff have put together a list of their most loved and trusted beauty staples to help you feel, be and lookfantastic!
1.

Real Techniques Setting Brush

Our staff love this Setting brush by Real Techniques. It's versatile and is perfect for setting your makeup, applying blush or highlighting. The brush is soft on the skin and blends makeup perfectly. It's also 100% cruelty free!

2.

Morphe Continuous Setting Mist

The Morphe Continous Setting Mist is an essential when it comes to keeping makeup in place for a night out or a long day. The super fine mist both locks your makeup in place and perfects the complexion. Our staff especially love this product in the summer to refresh the skin during a heatwave.

3.

The Ritual of Karma body shimmer oil

Infused with shimmering mineral particles, this body shimmer oil by Rituals is a staple for our staff when it comes to creating the perfect summer glow! The oil hydrates and illuminates the skin, giving it a sun-kissed look, ideal for the holiday season.

4.

Omorovicza Peachy Micellar Cleanser Discs

These Peachy Micellar discs are the perfect on the go make-up remover loved by our LF staff. They are gentle on the skin and don't cause irritation, ideal for sensitive skin types. Their moisturising ingredients make them ideal for using when short for time, perfect for keeping in your gym or handbag.

5.

Garnier Moisture Bomb Pomegranate Hydrating Face Sheet Mask for Dehydrated Skin

Garnier Moisture Bomb Pomegranate Hydrating Face Sheet Mask for Dehydrated Skin

The Garnier Moisture Bomb Pomegranate Hydrating Face sheet mask is perfect for when your skin needs a little pick me up. Made up of Pomegranate extract and Hyaluronic Acid, it provides an instant boost of hydration to the skin. Our staff recommend leaving the mask on for around 30 minutes to allow for maximum hydration and silky smooth skin! The remaining product can be worked into the skin like a serum, leaving a lovely fresh base for applying makeup.

6.

Darphin Intral De-Puffing Anti-Oxidant Eye Cream

Fatigued and puffy looking eyes are definitely a common concern for a lot of people, LF staff included. The Darphin Intral De-Puffing Anti-Oxidant Eye Cream is fantastic for combatting the signs of fatigue and dark circles to keep the under eyes looking bright and awake. Just a little of the lightweight cream spreads easily across the eye area meaning that not a lot is required.  The long lasting cream feels cool and soothing on the skin, leaving it feeling refreshed and looking brighter throughout the day.

7.

Filorga Oxygen-Glow Cream

The Oxygen Glow Cream by Filorga ticks all of the major skincare concern boxes. Not only does it thoroughly moisturise the skin, leaving it feeling super soft, but also tackles fine lines and wrinkles, uneven texture and tone, and makes the skin look fuller. The oxygenation and enzymes within the cream work to plump the skin almost instantly, creating a more youthful appearance. Our staff love how awake this makes the skin feel.

8.

System Professional Inessence Spray

System Professionals Inessence Spray is the perfect protecting spray to keep hair strong and healthy. Applied to towel dried hair, it provides a barrier to protect hair from extreme heat from hair drying or styling. It also protects against UV damage, making it ideal for summer. It leaves hair feeling lighter and shinier and smelling amazing!

9.

Giovanni Smooth as Silk Conditioner

Our staff haircare go-to is the Smooth as Silk Conditioner by Giovanni. The conditioner is perfect for damaged hair in need of a little TLC and rejuvenation as it re-hydrates the hair making it look healthier and shinier. The revitalising formula leaves hair feeling softer and smoother, ideal for anyone with hair prone to frizz or flyaways.

10.

Eyeko Sport Waterproof Mascara

Perfect for any occasion, the Eyeko Waterproof Mascara is a make-up routine staple when it comes to making lashes look longer and fuller. The curved wand makes it easy to apply evenly, without any clumping. Not only does it definitely pass the test of being waterproof and sweat proof, but it also doesn't smudge or run.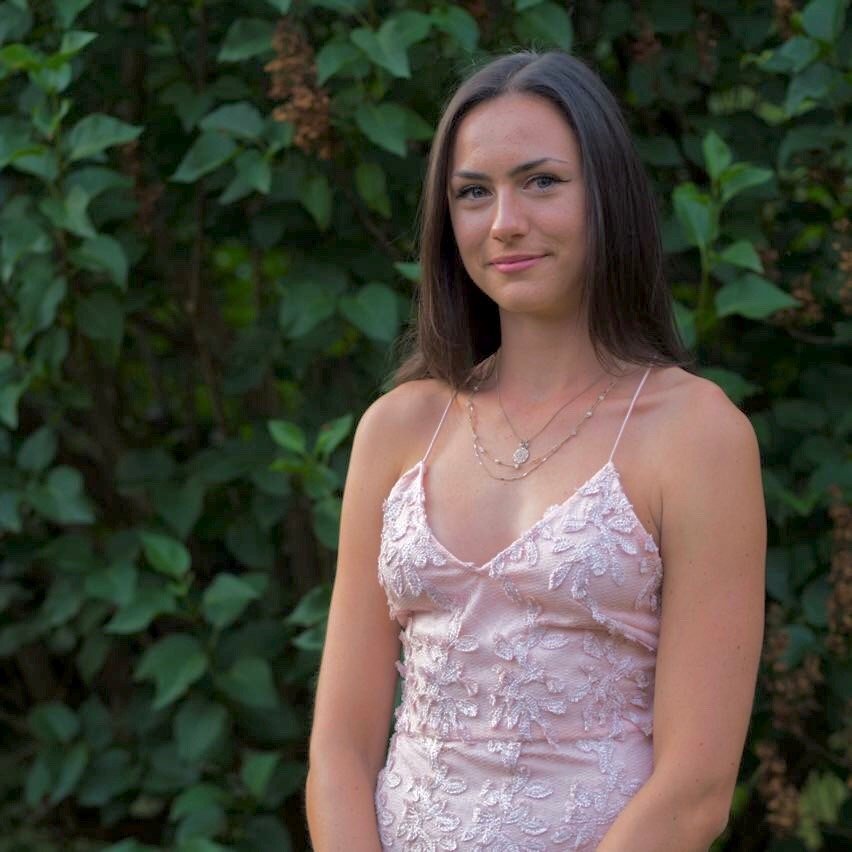 Working with brands at LOOKFANTASTIC for over two years I have developed my knowledge of all things beauty from key skincare concerns to niche makeup tricks and haircare hacks. I have a major passion for finding effective solutions that are easily accessible to everyone so that we can all achieve our best, glowing complexion.