Still not decided whether you want to try the July edition of the Lookfantastic Beauty Box? We've already filled you in as much as we can so now it is over to our gorgeous ambassadors to let you know what they think of the #LFSUMMERLOVIN Beauty Box.
What Bloggers are Saying About #LFSUMMERLOVIN
This month's box has been going down a storm. Here are some of the lovely things our #LFAmbassadors have been saying about it:
"I love the dashing tropical colours with the pop of gold, it's got me yearning for those hot sunny days and although the weather has been rather wet and gloomy this month's edition really does bring some Summer cheer straight to our door with a rather fabulous lineup to match."
"The best things come in small packages, and whilst this does include a full size product, they're all diddy but pack a punch as well as being perfect for any summer travel plans you may have."
"LookFantastic's latest beauty box has just arrived, and as expected it's full of fantastic beauty treats!"
"I have to admit that the products are definitely ones that I'll get a lot of use out of it, especially during the warmer months. They're also all right on the money when it comes to the SummerLovin theme too."
"I didn't think that Lookfantastic could beat their February box (which has been my all time favourite) but this month they've done it and I'm a little obsessed with this months box!"
"The #LFSUMMERLOVIN beauty box was totally on point this month with practical multiuse products and on trend with the new Benefit brow range launch, The Goof Proof Brow pencil."
The Lookfantastic Beauty Box sells out fast each month so if you want to get your hands on this month's box, make sure you subscribe as soon as you can!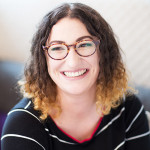 Major fan of scented candles, Make Up brushes and Highlighter. I'm always on the hunt for those Holy Grail products and my dressing table is covered in more beauty products than I like to admit. As an adopted Northerner originally from Brighton, I spend most my days wondering what all this rain is about. My hair isn't grateful for the move. Currently loving:
NIOD Photography Fluid