We've already given you a sneak peek but now we can finally reveal everything that is inside the beautiful January Beauty Box! If you have been waiting to find out more before treating yourself, just watch our full unboxing and read what the bloggers are saying.
Unboxing the First Beauty Box of the Year
There is always something a little special about the first Beauty Box of a new year. We're starting as we mean to go on with a box packed full of beauty treats from best loved brands as well as a few new names we think you'll adore.
[embed]https://youtu.be/QpDvia8igzs[/embed]
Inside this month are some incredible treats from Pixi, NUXE and Briogeo, as well as makeup treats from some brands that are brand new to lookfantastic.
Our Beauty Box customers are the very first to try some of the gorgeous products from the Vintage Cosmetics Company, Trifle Cosmetics and Jelly Pong Pong; their full ranges are launching onsite at the end of January, so now is your chance to be the first in the know.
Beauty Blogger Reviews
Trust us, this month's box is a beauty. See what beauty bloggers have been saying about it:

"Wow, I love the refreshing look and design of the January lookfantastic Beauty Box. It's definitely one of their prettiest yet and is much more of a sleeker and slimmed down version in comparison to their old box."
"This is the first box of 2017 and I've been eagerly awaiting it's arrival since before the start of January because I've just been so excited to see what the team come up with for a fresh new year!
I'm pleased to say that the box didn't disappoint and was full of some lovely new products that are going to come in amazingly handy over the next few months!"
"After the past few months of receiving the lookfantastic beauty boxes, I've come to the conclusion that it's one of my favourite beauty boxes and this months box is one of the best so far as I will use every single product, which is something you can't say for all subscription boxes."
"If there is a beauty box that I'm constantly surprised by it's the lookfantastic beauty box. It's a beauty box that's come a long way since I've been subscribed to it and I think the product choice and selection in each box has just got better and better. "
"My eyes instantly lit up when I opened this month's selection of goodies because the range is so interesting including brands I love and some amazing looking things I've never even heard of."
To get your hands on this month's box, make sure you subscribe by the 26th of January. Be quick, they're almost gone!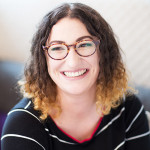 Major fan of scented candles, Make Up brushes and Highlighter. I'm always on the hunt for those Holy Grail products and my dressing table is covered in more beauty products than I like to admit. As an adopted Northerner originally from Brighton, I spend most my days wondering what all this rain is about. My hair isn't grateful for the move. Currently loving:
NIOD Photography Fluid