Post last updated: 10/02/2023
As a haircare obsessive I'm always on the lookout for the must-have products to transform and nourish my tresses. After years of colouring and heat styling, my long hair is often prone to split ends and breakage no matter how hard I look after it, so for me hair masks are a must. Want to know which luxurious mask took my locks from dull to glossy overnight? Just keep on reading.
French brand Lazartigue are relatively new in my collection but have made the biggest difference to my hair. The Colour Protect Radiance Mask is enriched with a host of nourishing ingredients in particular Camellia Oil. This works to form a protective barrier over my strands helping to strengthen without stripping it of essential moisture. The ingredient also has an acidic pH which helps to enhance colour, keeping my locks looking radiant and fresh!
The Routine
I love that this mask is silicone-free to prevent any further damage as well as leaving my hair looking sleek and shiny. Super simple to use, here's how I incorperate it into my haircare routine.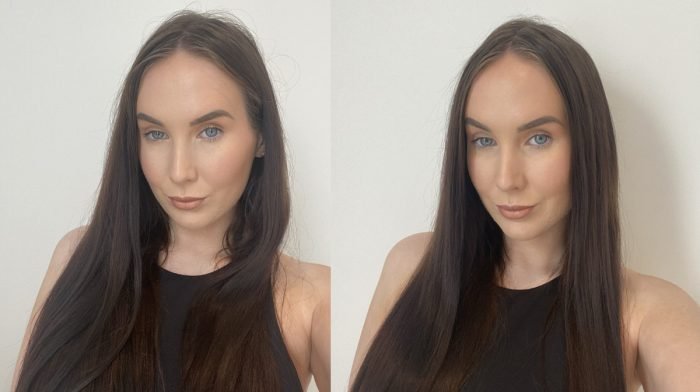 Step 1: Shampoo
To keep my hair looking salon fresh, I use the Lazartigue Colour Protect Radiance Shampoo. Formulated especially for those who dye their hair, the shampoo uses natural ingredients to moisturise and hydrate, whilst also keeping your colour fresh and strong. I tend to wash my hair with this 2-3 times a week and it keeps my scalp super clean and shiny!
Step 2: Condition
On a Sunday I use my Lazartigue Colour Protect Radiance Mask to give my hair a nourishing boost and keep it looking glossy for the week ahead. I use this after shampooing and apply a thick even layer to damp hair. I leave to work for 5-10 minutes then rinse off with warm water for best results. When I'm not using my mask I love the Lazartigue Intensive Repair Conditioner. Infused with rich oils, it helps to strengthen my strands without leaving a greasy residue behind.
Step 3: Finishing touches
Before drying my hair I love to add a dash of oil to make it extra sleek and glossy. I apply 4-6 drops of the Lazartigue Huile Des Rêves Nourishing Dry Oil to my palms, rub together and disperse evenly through the ends and mid-lengths of my hair. Not only does it smell divine but it tames fly-aways and leaves my hair looking and feeling silky-smooth!
Want to get super glossy locks? Shop all Lazartigue at LOOKFANTASTIC.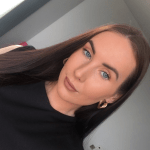 As a beauty fanatic I'm always on the lookout to try and experiment with new products! I've been writing about everything beauty for over 3 years and specialise in skincare so have plenty of tips and tricks to help put blemishes at bay and get your complexion glowing. Whilst being a content writer at LOOKFANTASTIC I've had the opportunity to collaborate with incredible brands including Tom Ford, Dolce & Gabbana and La Mer, taking my understanding of the industry to the next level. In the past I've been a freelance makeup artist and have collaborated with brands including NYX and Revolution Beauty on a personal level, sharing my makeup creations for the world to see. My ride or die brands have to be PIXI, Laura Mercier and Bobbi Brown and I can't live without my trusty MAC Velvet Teddy!