Post last updated: 09/02/2023
Healthy hair is hard to maintain and if we all had a penny for every time we complained about our split ends, we'd all be much more well off.
Although choosing the right shampoo and conditioner is important in keeping locks luscious and healthy, just like our skin, the hair can benefit massively from a weekly mask treatment for a boost of nourishment or to target specific concerns such as dryness, dullness or damage.
Which Kérastase Hair Mask Should You Choose?
We've teamed up with leading hair care brand Kérastase to pick out a mask for every hair type that's backed by scientific technology, with the most effective ingredients for maximum results.
Best Kérastase Hair Mask for Hair Fall
Acknowledging that there is more to hair-fall than just the hair itself, the Kérastase Genesis Masque Reconstituant Hair Mask was designed by a leading dermatologist, nutritionist and hairdresser to create the most powerful anti-hair fall formula. Targeting the two key causes of hair fall, stress on the fibres and breakage, the mask hydrates, nourishes and protects against environmental aggressors to strengthen and smooth the hair.
Best Kérastase Hair Mask for Blonde Hair
One of the brands most loved ranges worldwide, the Kérastase Blond Absolu Masque Ultra Violet Treatment keeps highlighted and lightened locks looking freshly coloured. Using colour neutralising technology, the purple mask balances out any brassy or yellow tones building up in blonde hair to keep it cool and even.
Best Kérastase Hair Mask For Brittle Hair and Split Ends
If you suffer from split ends, then the Kérastase Resistance Masque Extentioniste is the right treatment for your hair. The mask is enriched with Creatine R and Maleic Acid which both work to repair broken bonds and improve strength to prevent further breakage. To combat one of the main causes of split ends, dryness, the mask also uses hydrating ingredients to keep hair moisturised and improve elasticity.
Best Kérastase Hair Mask for Frizz-prone Hair
Perfect for keeping hair frizz-free the Kérastase Discipline Maskeratine contains a pro-keratin formula to smooth strands even in humidity. Making the hair much more manageable, the mask is ideal for using before styling the hair.
Designed for hair that has become frizzy and unmanageable due to a lack of nourishment and dryness, the Kérastase Aura Botanica Masque Fondamental conditions and repairs the hair to smooth it. The masque uses 97% natural origin ingredients including Coconut and Argan Oils to replenish nutrients and keep the hair soft and shiny.
Best Kérastase Hair Mask for Colour Treated Hair
Made to keep dyed or treated hair looking vibrant and full, the Kérastase Reflection Masque Chromatique (available for both thick and thin hair) is developed to deeply condition and protect from any aggressors that could compromise your colour. The intense mask contains Vitamin E and UV filters to keep locks strong and safe from damage, as well as Rice Bran Oil to maintain gloss and shine.
Best Kérastase Hair Mask for Dry Hair
One of the main concerns with all hair types, strands can become dry from a number of causes from heat damage to the environment. The Kérastase Nutritive Masquintense Cheveux Epais uses Irisome complex and glucose proteins to replenish dry fibres and lock in moisture to keep hair hydrated, making it appear glossier and feel softer. The mask is available for both thick and thin hair to ensure the correct amount of ingredients is applied.
Best Kérastase Hair Mask for Dull Hair
If your hair is a little lifeless and lacklustre, the Kérastase Elixir Ultime Masque is the replenishing formula that will bring it back to life. The Marula Oil in the Masque brings out shine by conditioning the hair with necessary nutrients to bring out your natural colour and shine.
Best Kérastase Hair Mask for Thin Hair
Made for hair that's lacking in volume, the Kérastase Densifique Masque Densité adds density to each strand to make the hair look and feel fuller. Scientifically developed with Stemoxydine®, a hair densifying molecule, and hyaluronic acid for intense moisture, the mask transforms locks, giving back bounce.
Best Kérastase Hair Mask for Heat Damaged Hair
Whilst you have the time to take a break from the straighteners and curlers, restore your hair from any heat damage with the Kérastase Resistance Therapiste Masque. The formula deeply penetrates damaged strands with amino acids, necessary for growth and repair to bring back strength, elasticity and moisture.
Best Kérastase Hair Mask for Sun Damaged Hair
We often ignore our hair when it comes to sun protection which can lead to damage, just like it can on the skin. Much like an after-sun would work on sunburn, the Kérastase Soleil Masque Après Soleil works on the hair to replenish hydration smooth the hair following exposure to UV rays. The Mask uses Coconut water to create a lightweight texture suitable for all hair types.
Best Kérastase Hair Mask for an Irritated Scalp
Due to weather or products, it is easy for the scalp to become dry and irritated all year round. The Kérastase Specifique Masque Hydra-Apaisant Conditioner re-balances moisture levels in the scalp with vitamin E and Moringa Oil to keep it calm and healthy, promoting healthy hair growth.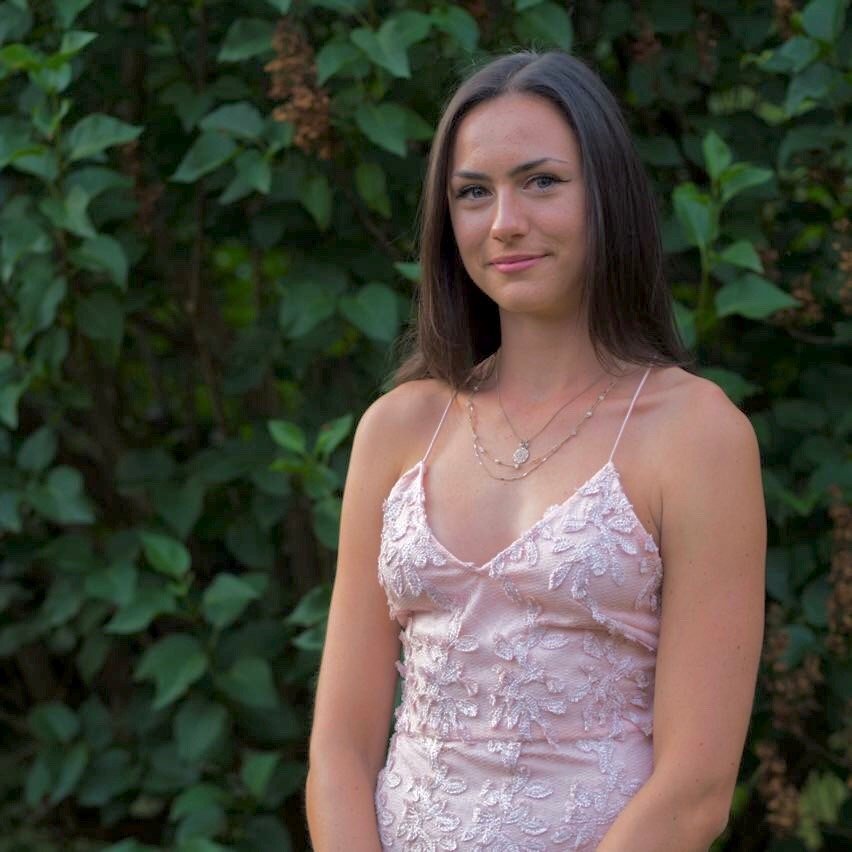 Working with brands at LOOKFANTASTIC for over two years I have developed my knowledge of all things beauty from key skincare concerns to niche makeup tricks and haircare hacks. I have a major passion for finding effective solutions that are easily accessible to everyone so that we can all achieve our best, glowing complexion.