You may have heard of, or even tried, skin slugging over the past year, adding an occlusive moisturiser as the final step of your night time skincare routine to lock in hydration. Taking social media by storm, the trend has now expanded into haircare, with hair slugging becoming the go-to practise for sealing in silkier, shinier strands.
More prevalent than ever in the winter, when hair is more prone to breakage and dryness due to harsh, extreme temperatures, hair slugging, like skin slugging, helps to retain moisture within strands, preventing split ends and damage. To get an expert's take on the TikTok trend sensation, we spoke to Kate Holden, trichologist, on what hair slugging is, who it's suitable for and how it can help your hair.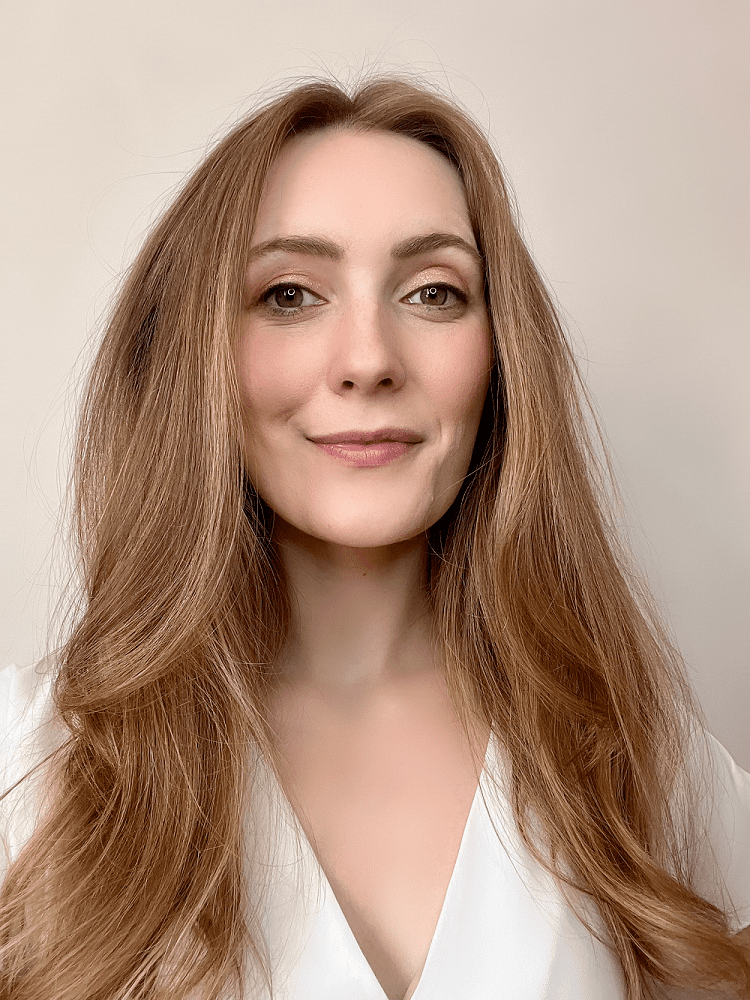 What is hair slugging?
"Hair slugging is the trendy term for applying a hydrating oil, serum or cream to the hair overnight, and sealing in the moisture by wrapping the hair in a bonnet or sock" explains Kate. "This idea isn't new, with hair oiling and deep moisturising being a longstanding practice in Asian and Black hair care" she adds.
"Hair slugging can help combat dryness from the cold winter air" says Kate. However, unlike with skin slugging, she explains "our hair is not a living structure so you can't repair hair damage that has already happened, but hair slugging might help to protect your hair from further damage or give the appearance of healthier hair".
What are the benefits of hair slugging?
"Leaving on a hydrating product overnight helps give it time to really sink into your hair strands, and wrapping your hair in a bonnet or sock not only stops the product rubbing off, but helps to reduce frizz. Wearing a bonnet traps in heat from your scalp and enables the product to penetrate more. Your hair should look shinier and silkier in the morning" says Kate.
Which type of products should be used for hair slugging?
When it comes to which products to use for hair slugging, Kate explains that this depends on your hair type and your schedule. For people with finer hair who don't have time to wash their hair in the morning, "using a lightweight product is best" says Kate. "If you are looking to give your hair an intense moisturising treatment, then a thicker oil or mask can be used, but you'll need to wash it out in the morning" she adds.
Which ingredients that should be used for hair slugging?
"I usually find that hair masks rather than pure oils are more beneficial as they contain a balance of oils, conditioning and hydrating ingredients to really moisturise the hair" recommends Kate. "If your hair is damaged, watch out for products with silicones in as they can contribute to dryness over time. I don't recommend olive oil, as although slugging is usually just applied to the lengths and ends, research has shown that it can damage the skin barrier, so if it happens to seep onto your scalp overnight this might cause dermatitis" she warns.
What order should products be applied when hair slugging?
Though you may be tempted to load on the serums and oils, when it comes to hair slugging, Kate recommends sticking to one product at a time to make sure you can see how your hair reacts to it and figure out what works best for your hair type.
How much of each product should be used for hair slugging?
"How much you use depends on if you are doing a lightweight or deep conditioning treatment" points out Kate. "Generally it should be enough to coat your mid-lengths and ends".
How long should products be left on for when hair slugging?
Though the current trend instructs to leave on slugging treatments overnight, Kate reveals that "benefits of moisturising treatments can be seen after 30 minutes".
How often should hair slugging be performed?
"For most people, once a week is enough to see a benefit without having to disrupt your usual wash routine" says Kate.
Which hair types are best suited to hair slugging?
"Any hair type can benefit from a moisturising treatment" clarifies Kate. "If you have curly hair and are worried about protein or moisture overload, or you have a lot of breakage from heat or dyeing your hair, try a small amount of the hair slugging product first to see if it's a good match for your hair" she advises.
"If you have sensitive skin or a scalp condition, I don't recommend hair slugging overnight as leaving products on for a long time can irritate the scalp and make itchiness worse" warns Kate. Instead, she suggests using a moisturising mask or oil during the day, "being very careful to not apply products near the scalp, and being vigilant for signs of irritation. If you have a scalp condition, check with your doctor, dermatologist or trichologist for advice on what ingredients to avoid".
How should hair slugging products be properly washed out?
"If you are using heavy oils, you may need to shampoo twice or use a stronger detergent in your shampoo" says Kate. "If you are using a lighter product and your hair doesn't feel greasy, you can leave the product in" she adds.
Working with brands at LOOKFANTASTIC for over two years I have developed my knowledge of all things beauty from key skincare concerns to niche makeup tricks and haircare hacks. I have a major passion for finding effective solutions that are easily accessible to everyone so that we can all achieve our best, glowing complexion.