Contouring is always a gorgeous way to add definition and shape to the face. However, in Summer heavy contouring and powdery finishes can feel a little much. Update your contouring for Summer with our tips and favourite products.
Summer Contour Tips
There are 3 things we swear by for making your contour look perfectly subtle and glowing in Summer:
Swap to liquid and creams.

Bronzing serums, sheer gels and soft creams all give a gorgeous finish for Summer. They work really well with lighter coverage bases like BB Creams or Tinted Moisturisers and keep skin looking fresh and dewy rather than powdery.

Apply in a '3'.

Rather than harsh lines under cheekbones, applying in a 3 gives a softer look that will also help boost your Summer tan. A touch of your liquid contour shade under the cheekbones, onto the temples and under jawline in a '3' shape is  the easiest way to get the look.

Blend with a sponge.

Brushes can move liquid and cream makeup around too much, leaving streaks and brush marks. For flawless blending, use a damp makeup sponge and bounce it along the skin to soften all the edges.
The Best Bronzers for Contouring Summer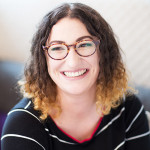 Major fan of scented candles, Make Up brushes and Highlighter. I'm always on the hunt for those Holy Grail products and my dressing table is covered in more beauty products than I like to admit. As an adopted Northerner originally from Brighton, I spend most my days wondering what all this rain is about. My hair isn't grateful for the move. Currently loving:
NIOD Photography Fluid