Ever since going to see Adele on tour a few weeks ago, I have been obsessing over her flawless makeup. I guess seeing her winged liner projected on a giant screen can do that to you! I'm clearly not the only one though, as I also spotted an amazing video with Adele's Makeup Artist, Michael Ashton over on Lisa Eldridge's YouTube channel at the weekend.
[embed]https://youtu.be/ayFFmXmMfN8[/embed]
Whenever Adele is on the red carpet (or on tour!), the focus is always on her eyes. Sometimes she'll add a red lip, but it really is all about the eye makeup. It is so classic, elegant and perfectly executed. If you're as obsessed with those eyeliner flicks as I am, then just read on for all of our best tips and products for that classic Adele makeup look.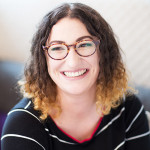 Major fan of scented candles, Make Up brushes and Highlighter. I'm always on the hunt for those Holy Grail products and my dressing table is covered in more beauty products than I like to admit. As an adopted Northerner originally from Brighton, I spend most my days wondering what all this rain is about. My hair isn't grateful for the move. Currently loving:
NIOD Photography Fluid