Have you ever wondered what causes razor bumps? Razor burn can occur after shaving and typically appears as little red bumps that look like a rash. You may also find razor burn causes itchiness, skin sensitivity and a hot sensation around the area of your body that you have just shaved.
Whilst razor burn can be uncomfortable and look a little unsightly, the good news is that it is temporary and you can do something to prevent getting those pesky bumps. Keep on reading to find out what causes razor bumps, how to avoid them and how to quickly soothe an uncomfortable razor burn.
What Causes Razor Bumps?
Razor bumps are ingrown hairs and occur when the short freshly shaved hair curls back on itself and grows back into the skin around it. Your skin is then irritated and begins to feel uncomfortable. Likewise, when your skin is simply just irritated from shaving due to the products you've used, or you haven't effectively prepped your skin for shaving, it can become inflamed and hot to touch.
How To Avoid Getting Razor Bumps
It goes without saying that everyone's skin reacts differently and it may take some trial and error to discover what works for your skin type and its sensitivity level when it comes to avoiding razor burn. To help, we asked the brand experts from some of our favourite skincare brands to share their tips on how to beat razor bumps.
Step 1 Exfoliate Your Skin
"Before shaving, gently exfoliate your skin. Exfoliating your skin helps loosen the skin's top layer while also decongesting pores which otherwise may become blocked. This will also remove dead skin cells from this skin for a smoother, closer, less irritating shave." Jenna recommends using the KP Bump Eraser body scrub.
Jenna Haley, First Aid Beauty
"On days that you aren't shaving, start preparing the skin for the next time by hydrating and smoothing. The smoother your skin is, the less chance of irritation next time around! The SkinCeuticals Retexturing Activator Hyaluronic Acid Serum is an oil-free, dual-action hydrating and exfoliating serum that is formulated to provide resurfacing and replenishing benefits. This daily treatment helps promote the skin's natural exfoliation process to visibly improve the appearance of surface lines and wrinkles while dramatically smoothing and softening surface texture."
Charlotte Pitts, SkinCeuticals Education Manager.
Step 2 Cleanse Your Skin
Just as important as exfoliating, ensure that the skin is fully cleansed and free from any dead skin cells and dirt before you start shaving to ensure that your razor glides across the skin without any pulling or cuts.
Becky Clark, Education Consultant for La Roche-Posay, CeraVe & Vichy, recommends the La Roche-Posay Cicaplast B5 Anti-Bacterial Cleansing Wash for keeping the skin's bacteria balanced and supporting the natural barrier. The cleanser is designed to repair damaged and irritated skin so is also suitable for use if you do have razor burn, as well as being suitable for those with sensitive skin concerns such as eczema.
Step 3 Apply an oil
Recommended by DECLÉOR Education Consultant Laura Miles, applying an oil such as the DECLÉOR Cica-Botanic Oil, to the skin before shaving acts as a lubricant to increase the glide across the skin and reduce any inflammation. The Cica-Botanical Oil contains a blend of natural botanical oils to really increase the skins quality and elasticity, supporting overall health and moisture levels.
Step 4 Use A Sharp Razor
We also recommend shaving with a clean, sharp razor to help get a closer shave and prevent hairs from curling over and becoming ingrown. Always shave in one direction that is with the hair growth as going against your hair growth can be a recipe for skin irritation and ingrown nasties.
Step 5 Moisturise
After you've shaved, pat the area dry and coat your skin with a non-perfumed moisturiser or gel as you may be feeling a little sensitive. Here are some of Becky Clark's (Education Consultant for La Roche-Posay, CeraVe & Vichy) top recommendations:
The La Roche-Posay Cicaplast Baume B5 Soothing Repairing Balm contains 5% Panthenol and Cicaplast which immediately helps soothe irritated skin and accelerate the skin's natural repair process. Cicaplast also has antibacterial properties that helps to protect the skin from infection and can also prevent against scarring.
The VICHY Minéral 89 Hyaluronic Acid Hydration Booster rehydrates and protects the skin's barrier. The hydrating serum is enriched with 89% Vichy Thermal Mineralizing Water with Hyaluronic Acid which holds up to 1000x it's weight in moisture and helps to shield against daily aggressors.
How To Soothe The Symptoms Of Razor Burn
Want to know what you can do to soothe the symptoms of razor burn if it does occur? We've got you covered with some easy ways to help alleviate the symptoms of your skin reacting to shaving.
Apply a cool flannel to the affected area and pat lightly, don't rub your skin as it may irritate the area further.
Use a soothing product such as aloe vera gel to help moisturise and cool the affected area.
Apply an anti-inflammatory such as a homemade tea tree oil ointment. Curious to know how to make this? Discover The uses of tea tree oil for your skin.
What are the best products for soothing Razor Burn?
The La Roche-Posay Thermal Spring Water is a fine micro-spray that gently soothes, refreshes and softens sensitive skin. Even suitable for babies, the formula won't cause irritation and is great for any razor burn or cuts and can be used on the go.
Recommended by Laura Miles, DECLÉOR's Education Consultant, the Cica-Botanic Balm is perfect for skin that's sore and irritated post shave. The Balm is helps to repair the skin with an SOS style response; it contains eucalyptus essential oil, which offers antiseptic properties, making it an ideal remedy for damaged skin.
The DECLÉOR Organic Aromessence Rose d'Orient Soothing Comfort Night Balm is also highly effective in reducing redness, inflammation and stress within the skin. The strengthening essential oil gradually infuses the skin with moisture overnight to help restore and bring a sense of harmony to the skin and helps to de-sensitize which prevents the problem from reoccurring.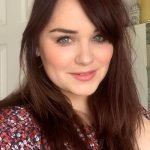 I've been writing about hair and beauty for over 10 years. I am a collector of vintage perfume and my go-to look always includes a bold pink lip! For more, visit https://www.goodgollymisshollie.co.uk