Have you ever wondered what causes razor bumps? Razor burn can occur after shaving and typically appears as little red bumps that look like a rash. You may also find razor burn causes itchiness, skin sensitivity and a hot sensation around the area of your body that you have just shaved.
Whilst razor burn can be uncomfortable and look a little unsightly, the good news is that it is temporary and you can do something to prevent getting those pesky bumps. Keep on reading to find out what causes razor bumps, how to avoid them and how to quickly soothe an uncomfortable razor burn.
What Causes Razor Bumps?
Razor bumps are ingrown hairs and occur when the short freshly shaved hair curls back on itself and grows back into the skin around it. Your skin is then irritated and begins to feel uncomfortable. Likewise, when your skin is simply just irritated from shaving due to the products you've used, or you haven't effectively prepped your skin for shaving, it can become inflamed and hot to touch.
How To Avoid Getting Razor Bumps
It goes without saying that everyone's skin reacts differently and it may take some trial and error to discover what works for your skin type and its sensitivity level when it comes to avoiding razor burn. To help, we asked Jenna Haley from First Aid Beauty to share her tips on how to beat razor bumps.
Step 1 Exfoliate Your Skin
Before shaving, gently exfoliate your skin. Exfoliating your skin helps loosen the skin's top layer while also decongesting pores which otherwise may become blocked. This will also remove dead skin cells from this skin for a smoother, closer, less irritating shave.
Jenna recommends using the KP Bump Eraser body scrub.
Step 2 Use A Sharp Razor
We also recommend shaving with a clean, sharp razor to help get a closer shave and prevent hairs from curling over and becoming ingrown. Always shave in one direction that is with the hair growth as going against your hair growth can be a recipe for skin irritation and ingrown nasties.
Step 3 Moisturise
After you've shaved, pat the area dry and coat your skin with a non-perfumed moisturiser or gel as you may be feeling a little sensitive. Jenna recommends looking for body care products that include the following ingredients to help combat razor bumps.
COLLOIDAL OATMEAL (OTC) -

FDA-designated skin protectant that relieves itching and minor irritation caused by eczema, rashes and other skin conditions.
SHEA BUTTER -

An emollient rich in vitamins, minerals and essential fatty acids, helps to moisturise and protect the skin barrier.
ALLANTOIN -

Helps calm and soothe skin.
How To Soothe The Symptoms Of Razor Burn
Want to know what you can do to soothe the symptoms of razor burn if it does occur? We've got you covered with some easy ways to help alleviate the symptoms of your skin reacting to shaving.
Apply a cool flannel to the affected area and pat lightly, don't rub your skin as it may irritate the area further.
Use a soothing product such as aloe vera gel to help moisturise and cool the affected area.
Apply an anti-inflammatory such as a homemade tea tree oil ointment. Curious to know how to make this? Discover The uses of tea tree oil for your skin.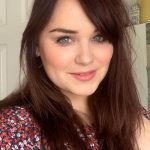 I've been writing about hair and beauty for over 10 years. I am a collector of vintage perfume and my go-to look always includes a bold pink lip! For more, visit https://www.goodgollymisshollie.co.uk