We change our clothes and makeup with the season, so don't forget about your hair! Switch up your Summer hairstyles with these perfect styling combinations.
Brush + Styling Gel = Slicked Back Pony
If you're heading on holiday this Summer, a slicked back pony should be your go-to evening look. Sported by celebs like Gigi Hadid, it looks amazingly chic and is the perfect way to keep your hair frizz free.
To try it for yourself, brush your hair with a shine-enhancing bristled brush before slicking everything back with styling gel. Simple and stylish.
We love:
Dry Shampoo +  Defining Lotion = Perfect Braids
Plaits, braids and twists are all over the place this Summer and we think they're going to stay around for Autumn too, so this is the look to perfect this season.
The best braids have natural texture and volume so to get the look for yourself, recruit styling products that help add grip to your hair. Dry shampoo boosts the roots while defining lotion makes braiding a breeze.
We love:
Hydrating Mask + Curl Cream = Frizz Free Curls
Summer can play havoc with curly hair, as we've already talked about. The quickest way to keep curls looking their best in humidity is to make sure they are well hydrated and then lock in that moisture for smooth curls.
Your best friends in the Summer are a great hydrating treatment mask before using a curl controlling styling cream. Your curls will be smooth and shiny all Summer long.
We love:
Texturising Spray + Waving Wand = Textured Waves
Beachy, textured waves will never go out of style for Summer. It is a gorgeous effortless style that works for every occasion and tends to get better with time too.
To get the look for yourself, spray hair all over with a texturising spray before curling small sections around a waving wand. It will help give you naturally tousled looking waves in no time.
We love:
Volumising Spray + Kink-Free Hair Tie = Easy Messy Bun
We love a messy bun. It looks gorgeous all year round but is just perfect for keeping your hair off your face and neck in the warmer weather.
To perfect the look, just follow our step-by-step tutorial. Your secret weapons are a volumising spray and great hair ties; just be sure to choose one that will keep your hair tangle and kink-free.
We love: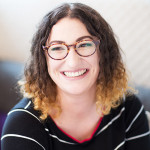 Major fan of scented candles, Make Up brushes and Highlighter. I'm always on the hunt for those Holy Grail products and my dressing table is covered in more beauty products than I like to admit. As an adopted Northerner originally from Brighton, I spend most my days wondering what all this rain is about. My hair isn't grateful for the move. Currently loving:
NIOD Photography Fluid