There are always a lot of complicated discussions around what makeup redheads should or shouldn't wear. Brown mascara or black? Green eyeshadows? Should you wear a red lip? We think beauty should be about wearing whatever makeup makes you feel great, even if that means no makeup at all!
We're putting together our list of things that we think look incredible on you red haired beauties, whether they follow the 'rules' or not.
The Mascara Debate
The idea has floated around that redheads should avoid black mascara as it can look too harsh. We do like a brown mascara, but if you are into bold lashes, then go ahead and enjoy a jet back formula.
Redheads can actually have a little fun with mascara- a lot tend to have grey or green eyes which can look incredible set against tinted mascaras like deep blues, purples and greens. Whichever look you go for, curl those lashes and flutter away
Find the Perfect Base
Redheads often have lighter skin tones and sometimes freckles. It can be difficult to find foundations which work well without looking too deep or orange on pale skin. As for the freckles? We believe that if you have them, flaunt them.
Luckily we have an incredible range of foundations for pale skin tones on Lookfantastic. If you want to make sure you don't mask your freckles, then make sure you read our tips for making the most of your freckles; let them shine!
Go Bold
We hate the idea of being told you "can't" wear a certain type of makeup, especially when it comes to having fun with colour. Redheads are traditionally told they can't wear red lips or other bright colours, but we think that is nonsense. If you love a bold lip, go for it.
To avoid a colour that clashes with your hair, look for tones that contrast with your hair tones. If you have a more orange red, then look for blue based pinks and reds. If your hair is ashier and cooler, then try out warmer shades like corals and true reds. Whatever you go for, wear it and smile!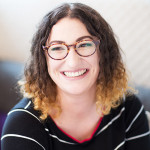 Major fan of scented candles, Make Up brushes and Highlighter. I'm always on the hunt for those Holy Grail products and my dressing table is covered in more beauty products than I like to admit. As an adopted Northerner originally from Brighton, I spend most my days wondering what all this rain is about. My hair isn't grateful for the move. Currently loving:
NIOD Photography Fluid