Finding the right colour blush for your skin tone can be difficult when you aren't sure which shades compliment which tones best. With all these colours and finishes to choose from, we have put together a guide on how to choose the best blush to compliment your complexion perfectly and leave you healthy and glowing.
Finding The Best Blush For Your Skin Tone
Pinks, Corals, Oranges, Browns, Beige's…the list is endless. Not to mention shimmering, matte, cream, powder or liquid. With so many colours and textures to choose from, finding a blush to suit your skin tone can be a seriously difficult task.
We have all seen someone's glowing and perfectly done makeup and asked which products they've used, gone out and bought them ourselves. The trouble is, they don't always look the same when we put them on our own skin. This isn't a bad thing though, as we all suit different tones and shades, and that's what makes us all uniquely beautiful.
Best Blush For Fair Skin
Kate Bosworth is the epitome of fair-skinned chic, and her makeup always looks fresh, healthy and glowing.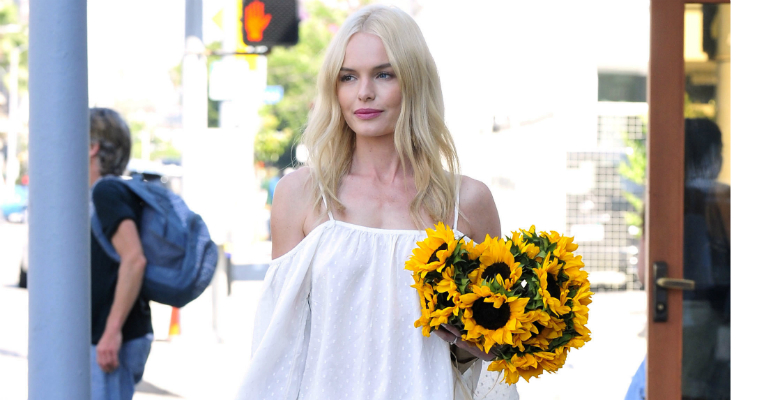 In an interview with Into The Gloss, Kate described how she loves to use the RMS Living Luminizer to work with other products, and unsurprisingly it works very well with blush for pale skinned girls.
Mixed with blush, highlighter can lighten the colour and leave a shimmering finish behind, which brings out the complexion of any fair skin. As it is every obvious when you go overboard with product on pale skin, cream and liquid textures are best to go for so you can build up rather than go all in with a powder.
Pale Pinks are best as they add a pop of colour without ever looking too much. Benefit's Posietint can be mixed with the Living Luminizer for a gorgeous pinky, shimmering finish that looks beautiful on all fair skin tones. Mix on the back of your hand and dab onto the apples of your cheeks, blending out as you go