Ever wondered how so many celebrities get their gorgeous hair? We have a secret; it is nearly always down to hair extensions. However, there is no need to book that salon appointment just yet; discover how to get beautifully full, long and gorgeous hair with our tips for using clip-in extensions.
Why Use Clip-In Extensions?
All hair extensions can have a magical effect; they're amazing whether you just want to boost your volume or whether you want to add a little extra length.
At the salon, there are various semi-permanent methods of hair extensions, from glue-in to tape and micro ring extensions. Whilst a great stylist will leave you looking and feeling a million dollars, these kind of extensions are expensive and require a lot of upkeep. There is no doubt about it; hair extensions are a commitment.
This is where clip-in extensions come in. With the option to take them in or out, they are perfect if you like to change up your look or want to experiment with whether a more long term option is worth the investment. Plus, as you don't need to wear them all day every day like the other options, they are less likely to put strain on your hair and scalp.
Tips for Wearing Clip-In Extensions
How to Choose the Right Extensions
Real or Synthetic?

Synthetic hair is usually the most affordable but can be harder to blend into your natural hair, as the style is set already. Natural hair is usually more expensive but can be dyed and styled to match your natural hair perfectly.

The Right Shade?

Getting the right shade of hair will make a huge difference to your finished look. You can either try to colour match (Beauty Works for example offer samples to help you to find your ideal shade) or natural hair can be dyed to perfectly match your look.

The Right Length?

Whilst extensions are fab for adding length, for a natural finish, opt for no more a couple of inches or so longer than your natural hair if you want it to blend. If you are buying extensions to cut and style with your hair, then remember to choose a longer length that can be trimmed.
How to Apply your Clip-Ins
One of the things that scares a lot of people about extensions is the task of putting them in. However, with a few simple tricks it is much easier than you might think.
Get your Tools Prepped. 

Hair tools will make your life much easier. Invest in some sectioning clips and a tail comb to help you part and separate your hair as you put in your clip-ins.

Go Bit by Bit.

This is key to getting a gorgeous finish. Most clip-in extensions come with a few different size wefts that work best applied section by section. By parting and sectioning your hair and then applying piece by piece, you'll be able to blend them perfectly into your natural hair.

Start and End Small.

 This is the best way to remember your application steps. The smallest wefts start at the nape of your head, then as you move up through the hair, they are wider and finally you can finish the look with small sections at the side of your head above your ears. This will keep volume where you need it and stop the tapes or clips being visible.

Give them Something to Grip to.

A big concern with clip-ins is that they can slide down your hair. The best way to keep them in place is to give them something to hold on to. Either backcomb the roots of your hair gently before you clip them in, or tie fine sections of hair into tiny hair elastics just below where the clips need to go.

Blend them in

. Styling your extensions once you've applied them will help them blend seamlessly into your natural hair. Whether you choose to curl them, straighten them, or just choose a different look like an updo, styling up your extensions will help them look part of your everyday style.
How to Care for Clip-In Extensions
If properly cared for, clip-ins can last you a good amount of time. There are a few tips you can follow to make sure your extensions stay in the best condition.
Keep Heat Low.

When you're styling your extensions, try to minimise damage by keeping your heat tools on a low heat setting. It is also always worth remembering to use a heat protector on your extensions as well as your natural hair, to avoid damage.

Minimise Washing and Styling.

Extensions aren;t naturally nourished by the scalp like our own hair, so it is important to try to avoid stripping them of oils by washing and styling too much.

Go Sulphate-Free.

When washing and conditioning your extensions, stop product build-up or oil stripping by opting for a sulphate-free formula.

Give them a Treat.

If the ends of your extensions look a little lacklustre or dry, then a hair mask can help revitalise them. Something like the Beauty Works Nourishing Argan Oil Mask is ideal.

Brush Gently.

When detangling and styling your extensions, make sure to go gently and look for brushes that won't snag and rip at them. Something like the Tangle Teezer is ideal.

Store them Carefully.

How you store your extensions will have a big impact on whether they get tangled or damaged. Always detangle and brush through them before putting them away.
The Best Clip-In Extensions
Whatever colour, length or volume you are looking for, there are the perfect hair extensions for you on lookfantastic. These are some of the ones that we love.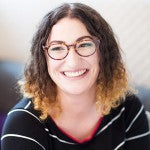 Major fan of scented candles, Make Up brushes and Highlighter. I'm always on the hunt for those Holy Grail products and my dressing table is covered in more beauty products than I like to admit. As an adopted Northerner originally from Brighton, I spend most my days wondering what all this rain is about. My hair isn't grateful for the move. Currently loving:
NIOD Photography Fluid