Who doesn't want their eyelashes to look long and fluttery? Although it is such a staple, finding the right mascara can be a nightmare. There are so many to choose from, but which one is the right one if you want to make your lashes longer?
All mascaras work by coating lashes with colour. Usually it can make lashes look longer straight away, as this makes the tips of your lashes, which are very fine, thicker and darker. However, specialised lengthening mascaras often contain ingredients which can add onto the tip of the lashes to make them look even longer.
If you want luscious long lashes, then these are the mascaras to try. Don't worry, there's something for every budget too!
If you are still looking for your perfect mascara, then make sure you check out our Premium Mascara Must-Haves and treat yourself to something special.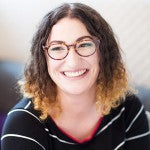 Major fan of scented candles, Make Up brushes and Highlighter. I'm always on the hunt for those Holy Grail products and my dressing table is covered in more beauty products than I like to admit. As an adopted Northerner originally from Brighton, I spend most my days wondering what all this rain is about. My hair isn't grateful for the move. Currently loving:
NIOD Photography Fluid