Makeup palettes. Is there anything better for a makeup addict than opening a palette full of beautiful colours? From eyeshadow palettes to contour palettes, they are the pro makeup artist must-have that have become a beauty staple for us too. Find out all about the best makeup palettes for every need.
Why Buy a Makeup Palette?
Just like makeup brushes, palettes have been a big part of the pro beauty industry; makeup artists have been putting together palettes of their favourite shades for decades.
For choice, flexibility and customisation, there is nothing better than a makeup palette.
They bring together different shades and different textures, so you can pick and choose what you need for your look, without limitation. All in simple, easy packaging, palettes make makeup a breeze.
The Best Eyeshadow Palettes
If you own any makeup palette at all, it is most likely to be an eyeshadow palette.
The perfect smoky eye, a gorgeous cut crease or a bold sweep of colour on the lids is made so much easier with a mix of different shades and textures to choose from.
Matte Eyeshadow Palettes
Matte shades are brilliant adding rich colour and depth to the eyes. They are often used conjunction with highlights and shimmers but can work beautifully alone for an everyday eye look. Look for shadows with high pigmentation to ensure smooth, even colour that blends perfectly.
TheBalm's Meet Matt(E)Trimony Eyeshadow Palette is an incredible option, with 9 different matte shades. They are buttery and soft, perfect for using alone of blending together for your own unique look.
Glitter or Shimmer Eyeshadow Palettes
Who doesn't love a little bit of sparkle? Shimmer eyeshadows are brilliant for adding vibrancy and intensity to your eyes, especially for an evening look. Everyone should have a go-to set of sparkling shades that they can pull out for a bit of drama.
Our favourite right now would have to be one of the new Pixi palettes created in collaboration with beauty youtuber, Its Judy Time. The Pixi Get The Look Palette in 'It's Eye Time' has 7 shimmering shades in everything from soft champagne to rich, velvety blue as well as 5 matte shades to pair with them, that work for both everyday, subtle looks as well as a dramatic statement eye.
Nude Eyeshadow Palettes
Nude doesn't mean boring. A nude eyeshadow palette is a definite necessity in your makeup wardrobe, working brilliantly for everyday but with the option to ramp up the intensity when you want.
We love the L'Oréal Paris Color Riche La Palette Eyeshadow Palette in Nude Beige. It has 10 warm, neutral shades ranging from light to dark, that all blend together perfectly, plus the sleek packaging and integrated mirror makes it a breeze to pop in your bag for afternoon touch-ups.
Trendworthy Contour Palettes
Contouring has been a real beauty trend for a while and now lots of us use it to help add definition and shape to our face. Whether you opt for powder or cream formulas, contouring is all about having both light and dark shades to help add those tones to your face, making palettes the easy option for getting the perfect results.
Inspired by Kim Kardashian's makeup, the Contour Cosmetics Cream Contour Palette is the ultimate for a totally flawless, contoured look; if you prefer something subtler, then the Rimmel Sculpting Palette is one to try. For fans of a powder formula, the Illamasqua Sculpting Powder Duos are a go-to for getting that natural definition without looking muddy.
Beautiful Blush Palettes
Who doesn't love a blusher? They are so good for adding life and light to your complexion. However, the shade you choose everyday can change massively depending on the rest of the makeup you go for. This is where a palette full of different options can be such a treat.
One of the ones we are lusting over is the amazing NARS Unfiltered II Cheek Palette. It has a mix of matte, shimmer and sheen finishes, in a range of pink and peach tones.
For a soft, pretty look, the Japonesque Velvet Touch Face Palette is a gorgeous choice, thanks to the velvety smooth formulas that blend brilliantly. As a more multipurpose cheek palette, look no further than the new Pixi Rosy Radiance Palette. On top of containing 3 beautiful shades for your cheeks, it has complementary eye and brow colours too.
Shimmering Highlighter Palettes
After decades of being relegated to pro beauty kits and theatre makeup, highlighters have become a makeup essential. A soft dusting of it can just bring your skin to life, adding glow and dimension.
For anyone who is obsessed with that shine, there are a few palettes that will make your heart beat that little bit faster. From theBalm, the Manizer Sisters Highlighter Palette is a collection of the 3 bestselling highlighters, including the amazing Mary-Lou Manizer.
For a bit of highlight and contour together, the Pixi Strobe and Bronze palette is a great option that lets you get both light and dark. If you are after something a little luxurious, then look no further than the stunning Stila Star Light Star Bright palette, with it's three summering shades all wrapped in a sleek gold palette.
Camouflaging Concealer Palettes
Concealer palettes aren't the most common but can be an incredible addition to your makeup kit. Giving you either different tones for targeting different areas, such as the under eyes or blemishes, or as a way of colour correcting different areas of your face, they are a sophisticated way to get flawless looking skin.
For colour correction, look no further than the Bellápierre Cosmetics Color Correcting Concealer Palette; with everything from peach to green and lavender tones, all in rich, creamy formulas. For standard concealing, the RMK Superbasic Concealer Palette is a fab option that contains 2 different shades of concealer and a setting powder for a flawless finish.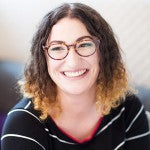 Major fan of scented candles, Make Up brushes and Highlighter. I'm always on the hunt for those Holy Grail products and my dressing table is covered in more beauty products than I like to admit. As an adopted Northerner originally from Brighton, I spend most my days wondering what all this rain is about. My hair isn't grateful for the move. Currently loving:
NIOD Photography Fluid