We all know that most modern beauty products contain a fair few ingredients, from the latest powerful synthetics to the purest natural ingredients. With more and more of us taking an interest in what goes into our favourite products, we've put together a beginners guide to the most common haircare ingredients and what they do for your hair.
There is a lot of back and forth on what ingredients are good and bad, with a lot of concerns often without scientific basis. The fundamentals are that all ingredients have a specific purpose and how your hair and skin react to them will be very personal. Even the most natural ingredients like Lavender Oil can cause irritation on some people.
To decide which ones you do or don't want in your haircare regime, discover what they all do so you can work out if they're right for you.
Common Ingredients in Shampoo, Conditioner and Styling Products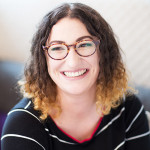 Major fan of scented candles, Make Up brushes and Highlighter. I'm always on the hunt for those Holy Grail products and my dressing table is covered in more beauty products than I like to admit. As an adopted Northerner originally from Brighton, I spend most my days wondering what all this rain is about. My hair isn't grateful for the move. Currently loving:
NIOD Photography Fluid