Ahead of International Women's Day, we caught up with Petra Strand, the founder of Pixi as she gave us an insight into what it's like to run an established brand for over 20 years as well as her career highlights and ride or dies from the Pixi range.
Q&A: A day in the life of Petra Strand, founder of Pixi
Why did you create the brand?
When l launched Pixi over 21 years ago, I knew that I wanted to create skin-loving, fool-proof, pro-quality makeup and botanical based skincare. As a makeup artist, I knew exactly what products I was missing from my kit, and as a working mom of 4also from my own makeup bag. When I couldn't find anything that lived up to my standards, I knew it was time to create my own line and bring my vision to life. My mission today still remains the same, and that is to provide effortless and skin-loving products for everyday to help enhance and bring out your inner Pixi glow!  
What has been a career highlight so far?
Actually, there have been quite a few! From that first day when I opened the door to the Pixi store in Soho not sure if anyone would come in (thankfully they did), to the 1st International retailer stocking Pixi (when we were a small niche brand) and the awards that Pixi has won over the years. There have been so many landmarks, and in 21 years I am proud that we are still a brand that is in quite a unique positioning and that we haven't deviated from the original core values of what Pixi was, Pixi still is and resonates so deeply.
What is your favourite Pixi Range?
Obviously, the Glow Family is pretty iconic for me.The inspiration for Glow Tonic (21 years ago) was creating something that was so simple to use, effective and results driven, suitable for all skin types and all ages. Glycolic acid is a fantastic place to start.  It is an extract of sugar cane and is a small molecule that works really quickly, giving fast results.  
But I would love to share some of my evergreen Pixi picks! I use Glow Tonic daily, but sometimes I switch it out and bring in the Retinol Tonic. Creating the Retinol Tonic, was such a passion project for me, to create the ultimate 1st entry into retinol with a formulation that is gentle due to the time-release retinol and encapsulated so you get the efficacy. The base is rosemary water with jasmine which is so hydrating and refreshing. I love our Glow Mud Cleanser and Glow Mud Mask to detox and deep pore cleanse, and for serum I use Overnight Glow Serum at night, and Vitamin C Serum in the morning.  
With colour, I do love a good blush. It's the fastest way to look awake and energized! I've been using our new Rose Glow-y Powder quite a lot. It's a blush and highlighter in one so it gives a nice bronze-y rose gold flush, but also reflects the light beautifully so that your cheekbones are highlighted. And because we like to take things a step further at Pixi, this blush along with everything in our Rose collection is infused with rose extract to also nourish and treat the skin. It's the best of colour and skincare combined! 
What does a typical day look like for you?
Every day is so different! My Passion is product development, so most of my time is taken up with working on formulations and devising future collections. But I am still so involved in so many areas of the business. I am the reference point for many of the people within Pixi, so I have a lot of meetings and catch ups across our 3 offices. 2020 was a challenge, but I am so proud that we were agile enough to factor in what was needed for the unprecedented *new normal* for 2020 and beyond. We are still a family run and owned company with a lot of passion for what we do, it's undoubtedly a lot of responsibility but also a lot of fun- I really do consider myself to be so lucky, as I have my dream job! I do get plenty of support and help from the whole family and also of course we have an amazing global team at Pixi! It really is a team effort and the Pixi Team is like family!
How do you balance your work life being a mum of 4?
After 21 years at Pixi, I'm not sure there is such a thing as balance when you have your own business! But when you love what you do as much as I do, you make it work. Support is key and although my work is such a large part of my time, I have invaluable *down time* too and my family knows my company is baby no 5! I have always considered Pixi as my fifth child! 
Shop Pixi at LOOKFANTASTIC.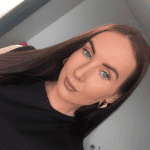 As a beauty fanatic I'm always on the lookout to try and experiment with new products! I've been writing about everything beauty for over 3 years and specialise in skincare so have plenty of tips and tricks to help put blemishes at bay and get your complexion glowing. Whilst being a content writer at LOOKFANTASTIC I've had the opportunity to collaborate with incredible brands including Tom Ford, Dolce & Gabbana and La Mer, taking my understanding of the industry to the next level. In the past I've been a freelance makeup artist and have collaborated with brands including NYX and Revolution Beauty on a personal level, sharing my makeup creations for the world to see. My ride or die brands have to be PIXI, Laura Mercier and Bobbi Brown and I can't live without my trusty MAC Velvet Teddy!