As a curly haired gal myself, I know that it isn't always the easiest to care for and style. Every time a new curly hair brand launches at lookfantastic, I'm always the first to want to try it and discover any new curl tips.
It should come as no surprise then that I was very happy to see Bouclème arrive on the scene. As well as chatting about their products, we've asked them to share their advice for perfect curls.
Who are Bouclème?
Founded by Michele Scott-Lynch, Bouclème are a British haircare brand that uses natural ingredients and formulas free from sulphates and silicones.
The brand is all about helping you to embrace your curls. Designed around a 3 step system of cleanse, condition and define, it is just what you need to bring life back into your curls. Michele has given us her insider secrets for getting perfect curls with beautiful definition
Tips for Perfect Curls
The most important thing is to understand is that curly hair tends to naturally be drier than other hair types so it needs more moisture to keep definition and frizz at bay.
With proper hydration frizz will transform into a wave or a curl.
However, don't forget that a little bit of frizz is also your friend; it helps give volume and shape to your curls.
How to Hydrate your Curls
Water is hydrating so always apply conditioner when hair is soaking wet to trap moisture in. Apply conditioner generously and experiment with leaving all of your conditioner in or rinsing partially out.
For finer hair textures and looser curls try rinsing 50-80% out, leaving some only in the length of hair. Those with medium-thick textures and medium to tight curls should try leaving all of their conditioner in – this is a game changer for achieving perfectly defined curls.
How to Lock in Moisture
Layering products helps lock much needed moisture in medium curls and tight coils for longer.
One of the tricks we love is leaving in your conditioner, then applying a layer of Curl Cream. If your curls are porous try adding a silicone-free hair oil after your Curl Cream too.
How to Protect your Curls
Weekly deep conditioning helps boost and maintain moisture levels for dry thirsty curls, especially in Winter when hair can be become dehydrated from central heating and cold dry winds.
Sleeping can wreak havoc on curly hair as well; tie hair in a loose pineapple at night and sleep on a silk pillowcase to prevent frizz from friction. It is great for a plump, line free face in the morning too!
How to Revive your Curls
Everyone knows that curls can lose their shape and bounce a few days after washing. Bring back definition on day 2/3 to fluffy or frizzy areas by spot treating individual curls.
My tip is to apply a little gel or Curl Cream to your finger before smoothing and twirling it around curls.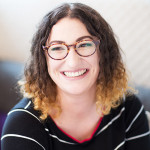 Major fan of scented candles, Make Up brushes and Highlighter. I'm always on the hunt for those Holy Grail products and my dressing table is covered in more beauty products than I like to admit. As an adopted Northerner originally from Brighton, I spend most my days wondering what all this rain is about. My hair isn't grateful for the move. Currently loving:
NIOD Photography Fluid