Dry shampoo is a true haircare hero, helping to disguise greasy roots and adding texture to your hair, dry shampoo can be called upon for a number of reasons. Dry shampoo is a total time saver for when you need your hair to look pulled together in a pinch. If you're curious about dry shampoo and how it works then keep on reading as we dive into all things dry shampoo including our recommendations from leading brands such as OUAI and Klorane.
How does dry shampoo work?
Natural oils are regularly secreted from the hair follicles on your scalp. This is perfectly normal and the sebum that is produced helps protect your skin whilst softening your hair. A buildup of this oil can however make your hair look greasy, which is of course never a good look. This is where dry shampoo can help.
Dry shampoo typically uses starch-based ingredients and sometimes alcohols to soak up oil, grease and sweat from your hair. When applied to your hair, dry shampoo can make your hair look refreshed, though it is not a substitute for regular hair washing with shampoo.
How to use dry shampoo effectively
Spray your chosen dry shampoo into your hair around 10cm away from your head.

Leave it for a minute or two to allow the formula to soak up any oil.

Massage the dry shampoo through your hair.

Style your hair as normal.
Dry shampoo is a fantastic short term solution for hair that could really do with washing, for maintaining a fresh blow-dry, or for fine hair that is lacking oomph, however, it is important that you wash your hair if you've relied on dry shampoo for a few days. As is the case with your skin, be sure to keep your scalp and hair clean to avoid breakouts around your face and on your scalp.
Our favourite dry shampoos
Looking to inject some life into lacklustre locks? The OUAI Super Dry Shampoo is enriched with rice starch to lift oily hair from the roots. This ultra absorbing and volumising dry shampoo is also scented with OUAI's signature fragrance 'Melrose Place' which is a stunning infusion of rose, bergamot, lychee and white musk. Not only will your hair be looking fresh, but it will also smell delicious!
Refresh your hair with the KLORANE Dry Shampoo with Nettle. This lightweight dry shampoo absorbs oil and injects life into limp hair between washes. Perfect for hectic mornings or last-minute plans when you don't have time to wash your hair, corn and rich starch, as well as absorbent microspheres and silica, cleanse your hair instantly, helping to control oil for up to 48 hours.
Revive greasy hair between washes with the Aveda Shampure™ Dry Shampoo. Ideal for post-workout, travelling and transforming hair before a night out, the 99.8% naturally derived formula brings new life to lack-lustre hair to leave it feeling touchably soft, clean and subtly fragranced.
The natural botanical formula of the A'kin Dry Shampoo revives hair without a sticky residue being left behind. Formulated with Bamboo Powder and Rice Shampoo, the lightweight spray absorbs excess oil and eliminates impurities, whilst a blend of Millet Seed Oil and Argan Oil work to protect and nourish from root to tip.
As long as you use dry shampoo in moderation, it can be a total hair saviour!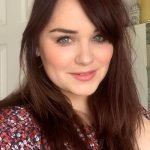 I've been writing about hair and beauty for over 10 years. I am a collector of vintage perfume and my go-to look always includes a bold pink lip! For more, visit https://www.goodgollymisshollie.co.uk