The act of self-care has become more vital this year than ever before. Treating your mind, body and soul to a little TLC is a surefire way to feel better about yourself; sometimes it's the small rituals that make all the difference. Mio is the ultimate go-to bodycare brand to enhance and get the most out of your 'me' time. Championing body-loving vibes and feeling good from the inside out, read on to discover how Mio's new skincare can be curated to achieve the perfect pamper session from the very comfort of your own home...  
What's new at Mio?
Mio has recently revamped and rejuvenated its look and mission to offer you new vegan-friendly, cruelty-free, plant-based skincare infused with 100% natural fragrances, blended with feel-good notes to uplift the soul. Mio are also helping to tread gentler on the planet with new sustainable, recyclable packaging, as well as new plastic tubes made from sugarcane. Their well-being boosting complexes, including their new Feel-Good Complex, are designed to give you a boost of feel-great so that you can live your life feeling confident in your own skin.  
Step 1: Zen out with the Liquid Yoga Spray
Whether you're an avid yogi or just enjoy relaxing with a good book, the practise of meditation can be different for all of us but it's the act of taking some time out that's most important. Mio's Liquid Yoga Spray will create a calming atmosphere wherever you spritz it. Charged with a powerful blend of aromatherapy oils such as lavender and eucalyptus as well as cannabis seed oil, its formula will instantly induce a sense of calm and relaxation to help you unwind after a stressful day. Whether you get the yoga mat out or not, this essential oil spray is the ideal partner to help you create that serene space for some time out every day.  
Step 2: Detox with the Clay Away Body Cleanser  
Once you've accomplished your 'me time' rituals, giving your body the attention it deserves is a wonderful way to ensure you keep those body-loving vibes topped up. Mio's Clay Away dual body cleanser is essentially a spa treatment in a bottle. Packed with a trio of clays to clarify and purify your skin, swipe the formula all over your body and leave it to try for the ultimate at-home pamper experience. Its 100% natural fragrance of eucalyptus cools and soothes your skin as it soaks in, leaving you feeling completely invigorated. Once it's dried, hop in the shower and rinse away; the formula magically turns into a foaming cleanser to further indulge your body. Charged with matcha tea extract, a natural antioxidant, your skin is bound to feel recharged as you shower.  
Step 3: Exfoliate with the Heavenly Body Purifying Scrub 
Whilst you're enjoying your long shower, buff away dead skin cells to further rejuvenate your body with Mio's Heavenly Body Purifying Scrub. This scrub is formulated with real salt crystals as well as almond and coconut oil to deeply nourish and moisturise your skin as you exfoliate it. Alleviating your skin from any dead skin cells will leave it feeling smoother and looking brighter. Charged with Mio's Feel Good Complex, it will also give you an instant sense of feel-great.  
Step 4: Moisturise with the Future Proof Body Butter 
Once you're out of the shower, gently pat your skin dry and take a moment to let the feel-good vibes take over. Your skin should feel incredibly indulged and revived now but it's time to lock in that moisture. Mio's Future Proof Body Butter is a thick and rich cream packed with plant-based actives like andiroba oil as well as their Antioxidant Complex, charged with myrtle and olive oil, to intensely moisturise your skin and help protect its natural moisture barrier, leaving you with soft, smooth and silky skin. Its new uplifting fragrance is infused with notes of citrus and orange blossom to invigorate your mind and soul as well as your body. 
Explore Mio's full body-loving skincare range here.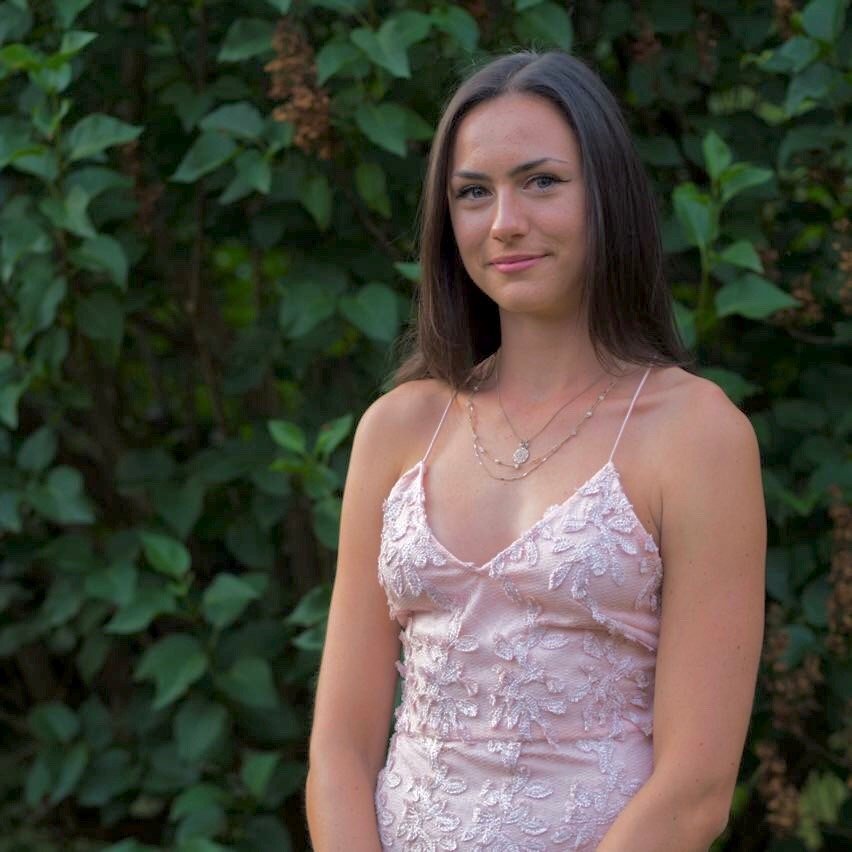 Working with brands at LOOKFANTASTIC for over two years I have developed my knowledge of all things beauty from key skincare concerns to niche makeup tricks and haircare hacks. I have a major passion for finding effective solutions that are easily accessible to everyone so that we can all achieve our best, glowing complexion.