Everyone talks about the dress, but your hair and makeup can make just as much impact on your big day. How do you go about planning your wedding beauty? We asked some of the recent brides and current brides-to-be at Lookfantastic HQ what advice they would give to anyone trying to work out their bridal hair and makeup plans.
First of all, meet our brides!
This is Maddie, our head of International Marketing, just after her fiance proposed (tears and all!). She is getting married this June and is currently on a mission to find her perfect foundation as she plans on doing all her hair and makeup herself.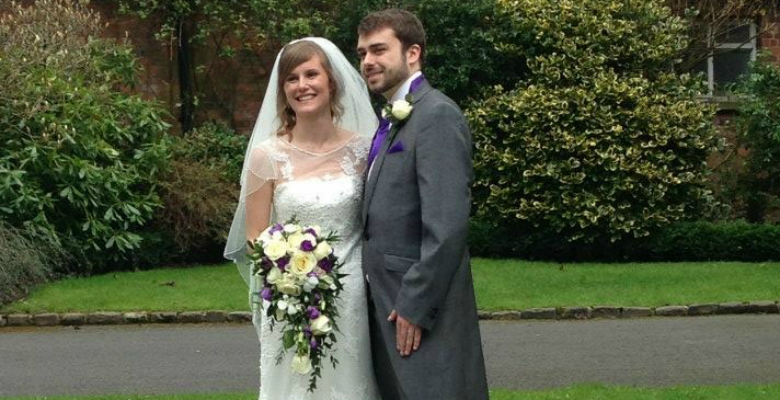 This is Anna. She works for Lookfantastic France and got married last April. She has just celebrated her first wedding anniversary! She wanted a wedding where she felt like herself so her big goal was finding makeup and hair that she felt comfortable and beautiful with.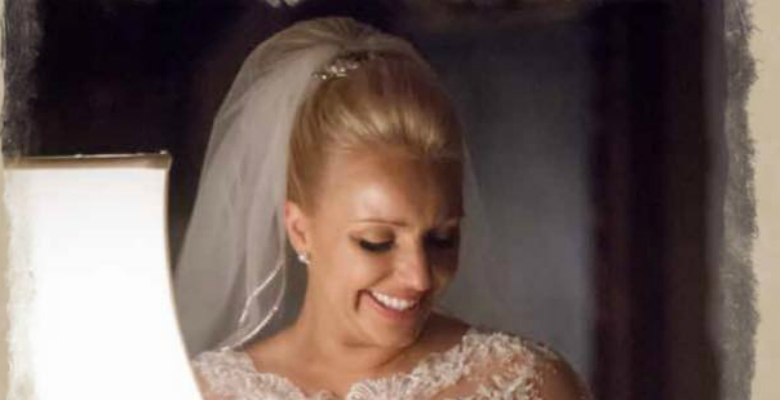 This is Cara, one of our buyers, who had a beautiful winter wedding in December. Because her wedding was in a stately home, Cara went for classic, elegant hair and makeup and negotiated the wedding minefield of finding great makeup artists and hairdressers.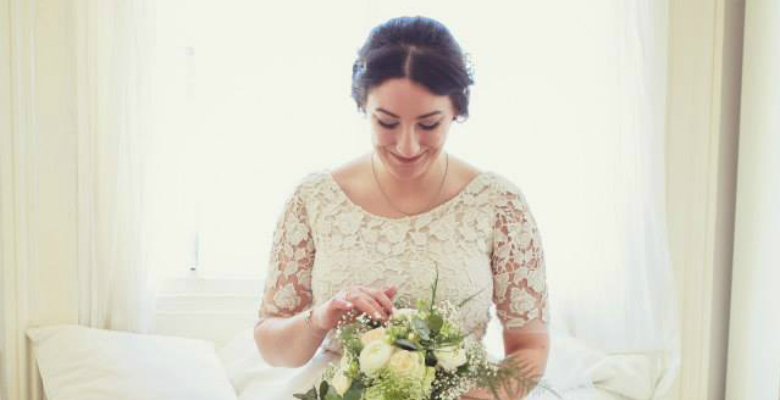 Finally, this is me, Laura. I had a small, DIY wedding in April last year. It was a simple affair so I did all my own hair and makeup, after lots of experimentation.
We all approached our planning very differently, with big, small, sophisticated and DIY weddings  all under our belts. We are also all beauty fanatics, so hopefully our advice can help you get to grips with the world of wedding beauty!
Our Wedding Beauty Advice
Get Inspired

Literally everyone recommended Pinterest as a brilliant tool for planning your wedding beauty. It is a great way to get inspiration and also incredibly useful for gathering images to show makeup artists and hair stylists what you have in mind.

Maddie is also a big fan of specialist wedding sites like The Knot and Hitched for ideas, whilst Cara and Anna raided the magazine aisles on a regular basis. We also all read a lot of blog posts (like this one!) to help us work out what we wanted for our own wedding days.

Trial Everything

Whether you are doing things for yourself, or getting someone in, it is so important to give everything a trial run.

Maddie has already started doing makeup trials for herself, making sure she is really happy with all her products. She is also doing a run-through with her whole bridal party about a month before the big day. Anna headed for a trial about 1 month before and Cara used her trials to totally refine what she wanted from her makeup artist.

Give Yourself Time

It is surprising how long it takes to get ready on the day, so factor that into your plans. I got married at 3 pm and despite starting my makeup and hair at 11, I was running out the door with my sister still pinning flowers in my hair at 2!

As Cara so wisely said to me, 'hair and makeup always takes longer than you think' so get get started earlier than you might expect on the day and avoid the rush.

Go your Own Way

It can be easy to be swept along with what you think you should be doing for your wedding day, but we all agreed that it is really important to do things the way you want. What is right for one person, might not me right for you. I did all my own wedding hair and makeup and Maddie is going down the more DIY route too. However both Cara and Anna loved leaving everything to the professionals for their big day so they could relax.

Whether you want to go traditional or not, whether you want to DIY or not, whether you want to wear glasses, a red lip, false lashes or anything else you might desire, that is fine. It is your wedding day and whatever makes you feel fantastic on the day is the perfect choice for you. If you start to feel that too many people are pitching in about what you should do, just remind yourself of that.

Work With your Themes

There are so many different ways you can go with your wedding makeup- bold, natural, girly, sophisticated, you name it and there will be a look for it! It can be a bit overwhelming to choose which way to go but by considering the rest of your day, it can be easier to narrow things down.

Cara's elegant venue was a big factor in what she chose for her wedding day. I also took quite a while considering how my hair might work with my dress- I wanted to show off the neckline and the buttons down the back so I decided to go for an updo despite usually always leaving my hair down. Considering your themes for your day, your dress and your overall goals for your day goes a long way in narrowing down your makeup and hair ideas.

Don't Panic if Plans Change

It can be easy to get worried about everything going to plan. I had spreadsheets coming out of my ears by my wedding day (it did become a bit of a family joke!), trying to make sure everything went smoothly. Not everything can be under control though.

Cara told us that her hairdresser cancelled on her just 4 weeks before her wedding, which caused a lot of stress and worry. However, she found someone else fab and still ended up absolutely loving her wedding hair! So if things don't go to plan, try to keep calm and remember that it will all be alright on the day.

Leave Some Things Last Minute

We've already talked about how starting early with your bridal skincare can do wonders, but some things are best left until later. Manicures and tans tend to look their best if left until just before your wedding.

Your hands and nails come under a lot of scrutiny on your wedding day! Anna had her manicure done the day before her wedding, to keep them pristine for the big day, and Cara had her nails and spray tan done 2 days before her wedding. I was busy decorating my wedding venue the day before so I did my nails on the morning of the big day so there was absolutely no chance they could be ruined! Where chips and breakages can happen, last minute definitely works best.

Make it Work for the Whole Day

One of the biggest considerations for your wedding day beauty is how you get it to stay gorgeous for the whole day. Will that lipstick still look great after a few hours and glasses of champagne? Will your hairstyle work when you want to dance? Consider what you want your makeup and hair to do for the day and it can help you decide what to go for.

Maddie is spending a lot of time researching her foundation for the day and Anna went for the ultimate long-lasting Double Wear so she didn't need to touch up. Both Cara and I chose hairstyles that could work easily as we transitioned into the evening; an updo for the evening which easily unpinned for the dancing!
Still looking for more wedding beauty advice? We have a whole host of tips and advice, from your skincare routine to the best makeup to choose. Read all our posts in our Wedding section.