Everyone talks about the dress, but your hair and makeup can make just as much impact on your big day. How do you go about planning your wedding beauty? We asked some of the recent brides and current brides-to-be at Lookfantastic HQ what advice they would give to anyone trying to work out their bridal hair and makeup plans.
First of all, meet our brides!
This is
Maddie
, our head of International Marketing, just after her fiance proposed (tears and all!). She is getting married this June and is currently on a mission to find her perfect foundation as she plans on doing all her hair and makeup herself.
This is
Anna
. She works for Lookfantastic France and got married last April. She has just celebrated her first wedding anniversary! She wanted a wedding where she felt like herself so her big goal was finding makeup and hair that she felt comfortable and beautiful with.
This is
 Cara
, one of our buyers, who had a beautiful winter wedding in December. Because her wedding was in a stately home, Cara went for classic, elegant hair and makeup and negotiated the wedding minefield of finding great makeup artists and hairdressers.
Finally, this is me,
Laura
. I had a small, DIY wedding in April last year. It was a simple affair so I did all my own hair and makeup, after lots of experimentation.
We all approached our planning very differently, with big, small, sophisticated and DIY weddings  all under our belts. We are also all beauty fanatics, so hopefully our advice can help you get to grips with the world of wedding beauty!
Our Wedding Beauty Advice
Still looking for more wedding beauty advice? We have a whole host of tips and advice, from your skincare routine to the best makeup to choose. Read all our posts in our Wedding section.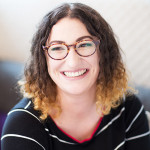 Major fan of scented candles, Make Up brushes and Highlighter. I'm always on the hunt for those Holy Grail products and my dressing table is covered in more beauty products than I like to admit. As an adopted Northerner originally from Brighton, I spend most my days wondering what all this rain is about. My hair isn't grateful for the move. Currently loving:
NIOD Photography Fluid