Skincare is becoming more and more advanced, with incredible technology to lift and tighten the skin, without a scalpel or a needle in sight. If you're looking for an instant face lift, we're sharing some of the best products currently on the market.
The Best Anti-Ageing Skincare For an Instant Face lift
If you want to tighten and brighten your skin without having to resort to surgical options, then there are now some amazing choices on the market. To get the effect of a non-surgical face lift, we recommend approaching your skincare from 3 angles:
Everyday anti-ageing serums and creams that can improve the elasticity of skin long-term
Face masks that give an intensive boost of powerful ingredients to support your skincare regime immediately and long-term
Instant muscle and wrinkle relaxers that temporarily smooth and plump the skin for an immediate impact
Discover how each approach works and our favourite products for every step.
Lifting Creams and Serums
Wrinkles and a loss of elasticity comes as Collagen production slows down. This happens naturally as we age but there are now treatments that can help boost Collagen production, keeping skin looking tighter and more youthful.
Applying a great anti-ageing serum or cream in the morning and evening can help support your skin's natural functions, with results tending to show after a couple of months. These are the ones to incorporate into your everyday routine, to fight the signs of ageing long-term.
Revitalising and Lifting Masks
For a boost of intensive hydration, antioxidants and anti-ageing technologies, face masks are your best friend. They can work to revitalise the skin, making it looks plumper and fresher, at the same time as allowing targeted treatment of trouble spots.
Using a mask once a week is a great way to boost your skincare regime, helping to give both more immediate and longer-term benefits. Find your favourite from our selection.
Instant Lifting Treatments
If you are looking for an immediate way to improve the look of lines and wrinkles, there are now lots of products which instantly tighten skin and relax muscles; it is like Botox, without a single needle. They usually work within minutes and last for a few hours.
These are a brilliant complement to an anti-ageing skincare regime, perfect for special events. Just check the application methods, as for many, the key is in how you tap, smooth or rub in the formula!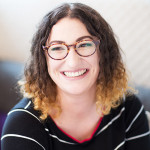 Major fan of scented candles, Make Up brushes and Highlighter. I'm always on the hunt for those Holy Grail products and my dressing table is covered in more beauty products than I like to admit. As an adopted Northerner originally from Brighton, I spend most my days wondering what all this rain is about. My hair isn't grateful for the move. Currently loving:
NIOD Photography Fluid