Designed by mamas for mamas, Mama Mio are the pregnancy skincare experts that mother's love and trust. Though it's good for all of us to be aware of the ingredients that we are using on our skin, this is especially important for pregnant women, as the skin absorbs 60% of the ingredients we put on it meaning that they must also be safe for the baby. Mama Mio have relaunched their whole range to make sure that their products are formulated using only natural ingredients and are 100% safe for everyone. Not only are the products pregnancy friendly, but also eco-friendly, with their plastic and cardboard packaging completely recyclable and tubes made up of 80% sugarcane. The new product formulations are also all Vegan, Silicon-free, Paraben-free, and newly developed to be rich in Omega.
Omega is an essential fatty acid that has amazing health benefits for both mother and baby. During pregnancy, the elastin fibers in the skin, responsible for elasticity, are put under a lot of pressure as the skin stretches which causes 80% of women to develop stretch marks. Omegas work to keep the bonds between these fibers connected to prevent the appearance of stretch marks. Mama Mio's revolutionary new formulas are all high in Omega to boost the skins elasticity, and have been proven by mothers to do so by up to 22%. All of their products have been trialled by mums to be, who agreed that the products not only felt luxurious, but reduced the appearance, texture and colour of stretch marks by 25%.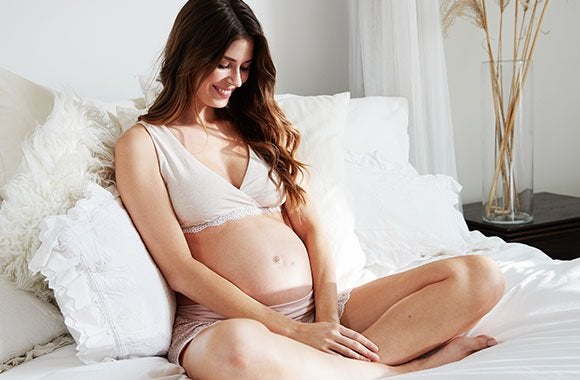 Mama Mio The Tummy Rub Butter
One of the brands most popular products, the Mama Mio The Tummy Rub Butter is a nourishing blend of Inchi Oil, Avocado Oil and Argan Oil, all rich in Omega that increases elasticity and soothes the skin over the uterus as it grows, preventing against stretch marks. Unlike other pregnancy products, the formula feels rich and luxurious but also absorbs quickly into the skin, so there's no sticky feeling and it won't transfer onto your pajamas or bedding. The fresh smelling Butter is 100% natural and made up of a blend of Orange and Bergamont. Protecting the future generations Mama's are carrying, the packaging is all recyclable. Last the whole nine months with their Supersize now available!
Mama Mio Mama Marks Cream
Though stretch marks are a natural part of 80% of pregnancies, they can leave the skin irritated and un-even. Mama Mio have the perfect blend of plant based peptides, fruit enzymes and oils for those Mamas that want to reduce the appearance of existing stretch marks for overall more even and smoother skin. Built with the same powerful, Omega rich formula as their Tummy Rub Butter along with a Peptide Complex and Vitamin E, the Cream nourishes the stretched skin to soothe and calm, whilst it works it's magic. 83% of Mother's agreed that their stretch marks were transformed after use!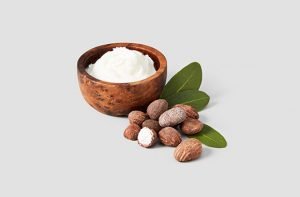 Mama Mio Keep Calm Nipple Balm
Made to provide instant relief for dry and sensitive nipples, the Mama Mio Keep Calm Nipple Balm is effective in soothing the nipples both during pregnancy and breastfeeding. Completely Vegan and made up of all natural ingredients, the Balm is safe to use during breastfeeding without washing off and is absorbed quickly by the skin. 95% of Mamas agreed that their nipples felt instantly soothed and less sore after using. The Vitamin E in the formula contains antioxidants that protect the skin long term for long-lasting relief.
Mama Mio Pregnancy Boob Tube
Much like the tummy, during pregnancy the skin around the breasts can also become irritated as they grow. The Mama Mio Pregnancy Boob Tube hydrates and soothes to keep the skin soft and help prevent against stretch marks on the boob area. No different to the rest of their products, the Boob Tube is completely natural and can be used during breastfeeding. Apply all over the breast to calm the skin, or on stretch marks to help reduce the appearance and even the skin tone and texture.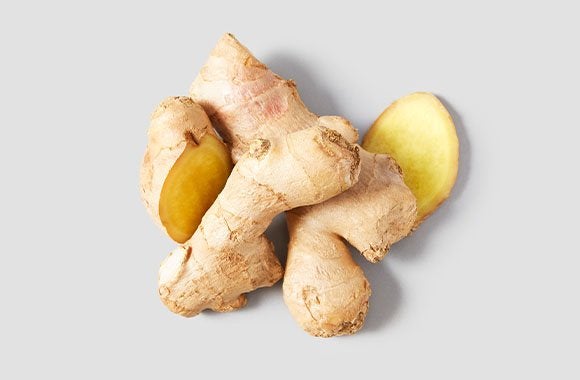 Mama Mio Lucky Legs
Reduce puffiness and swelling in the legs, feet and ankles both during and post-pregnancy with the Mama Mio Lucky Legs. The vegan formula soothes and calms tired and irritated skin  using Aloe Vera, Shea Butter and Chamomile. The Omega complex works against stretch marks and helps keep the skin supple and comfortable. The Cream is non-greasy and won't leave residue or transfer on your clothes or furniture.
Shop the whole Mama Mio range on lookfantastic here.
Working with brands at LOOKFANTASTIC for over two years I have developed my knowledge of all things beauty from key skincare concerns to niche makeup tricks and haircare hacks. I have a major passion for finding effective solutions that are easily accessible to everyone so that we can all achieve our best, glowing complexion.