Dry skin is one of the most common skincare concerns for all ages and skin types. Our skin can be extremely sensitive to factors both in the environment such as changes in temperature or pollution levels, as well as products we put on it or changes to our skincare routines; both of which can lead to dryness. Because of this, the skin has different needs for daytime and nighttime, meaning your morning skincare routine should differ slightly to the one you follow at the end of the day. We spoke to London-based board-certified dermatologist and Clinique Dermatologist Pro Dr. Emma Wedgeworth on the importance of following a morning and night-time skincare routine, including Emma's expert hydration tips to leave skin plump and glowing this Summer and all year round.
"In the morning, you need protection because your skin is exposed to the sun, heat, pollution and dirt—all of which can damage the skin and lead to premature ageing. At night, you need to pamper your skin after all it went through during the day. It needs hydration, nourishment and repair."
Dr Emma Wedgeworth, London-based board-certified dermatologist and Clinique Dermatologist Pro.
Hydrating Morning Routine
Step 1: Cleanse
Although some people think that you don't need to wash your face in the morning because they've just done it at night and haven't been anywhere for dirt to build up, this couldn't be further from the truth! Naturally, your pillowcase accumulates oils from both your face and hair, as well as bacteria and dust which builds up whilst you sleep each night. Therefore it's important to cleanse properly in the morning to get rid of any build up that may have transferred onto your face. Choose a cleanser that suits your skin type or main skincare concern, such as the Fresh Pressed Renewing Powder Cleanser with Pure Vitamin C which brightens the skin for the day ahead. Massage your cleanser into the skin in small circles for about a minute before rinsing off with luke warm water.
Step 2: Exfoliate
"Exfoliating in the morning is one of the most essential steps because it removes dead skin cells that can dull the surface of the skin and creates a smooth base for makeup application," says Dr. Wedgeworth. The Clinique Clarifying Lotion is a gentle, liquid exfoliator you can use every day, twice a day. Quick and easy; just apply the lotion to a face cloth or pad and sweep the lotion over your skin, no rinsing required. Cool and refreshing, the lotion won't irritate the skin whilst it gently removes the dead cells.
Step 3: Moisturise & Protect
Your skin can be exposed to all sorts of damaging free radicals, UV rays and pollution throughout the day, therefore it's important to use a moisturiser that will protect as well as hydrate to keep skin plump, healthy and safe. We recommend Fresh Pressed Daily Booster with Pure Vitamin C 10%, and of course, the cult favourite Moisture Surge 72 hour Auto Replenishing Hydrator. The Fresh Pressed Daily Booster is a concentrated, anti-ageing solution that evens and brightens the skin tone, working against signs of fatigue; a great addition to any moisturiser. Whilst the widely loved Moisture Surge deeply hydrates, reducing any tightness and dry patches to comfort, nourish and replenish the skin. Simply mix two drops of the booster with your moisturiser and you're good to go.
Moisturising Nighttime Routine
Step 1: Remove Makeup & Cleanse
If you wear makeup, especially eye makeup and foundation, you should follow a double cleansing routine as cleansing alone often won't remove everything, meaning dirt and makeup may be left on the skin. Use the Clinique Take the Day Off Cleansing Balm to gently dissolve makeup, including stubborn waterproof mascaras, by applying it to a makeup remover pad and gently sweeping it across the eyes and face trying not to drag or pull at the skin.
Once your makeup has been fully removed, you can really get down to business cleansing the skin to deeply purify and refresh. No need to switch it up from your morning routine here, use your preferred cleanser and take your time to really massage the formula into the skin before rinsing off to leave the skin completely clean.
Step 2: Exfoliate
Exfoliating is even more important at night because you're not only removing dull, dead skin cells, but you're also paving the way for better absorption of the treatment products you apply next.  Use the same Clarifying Lotion you used in the morning (yes, it's gentle enough to use twice a day!) to reveal the healthy skin cells ready for step 3.
Step 3: Repair & Moisturise
Now that you have cleared any dirt and dead skin cells, apply your chosen treatment for any skincare concerns. For anti-ageing, opt for a product including Retinol in the evening to target wrinkles and fine lines: "Retinol is the gold standard ingredient in dermatology. It is transforming when it comes to fine lines and wrinkles," says Dr. Wedgeworth.
Follow your Retinol with the Clinique Smart Night Custom-Repair Moisturiser to nourish, hydrate, and visibly repair the skin while you sleep. The miracle moisturiser also works alongside your Retinol to minimise the appearance of fine lines and wrinkles overnight so that you wake up looking youthful and rejuvenated.
Emma's Expert Tips for Optimum Hydration:
If your skin is feeling particularly dry and dehydrate, use every opportunity in your regime to hit it with a high dose of hydration. Using a hydrating cleanser like Take The Day Off Balm as a first step in your routine will help lock in hydration whilst cleansing.
Don't neglect the eye area! The delicate skin around your eye area can be particularly susceptible to dryness, which in turn can highlight fine lines, wrinkles, and under eye bags, some of the most prominent signs of ageing. "For dry skin around the eye area, use an SPF during the day,  followed by Moisture Surge Eye Concentrate, which has hyaluronic acid in to help with any dehydration".
At the end of a long day, take a break from technology and enjoy some time out to pamper your skin ahead of bedtime. Dr Emma says "using a mask like the Moisture Surge Overnight Mask can be a great way of giving your skin an extra boost while your sleeping". Swap this in for your usual moisturiser and Retinol combo for a mid week boost.
Keep up to date with all the skincare know-how with Dr Emma over on Instagram @dremwedgeworth
Shop the full Clinique range on lookfantastic here.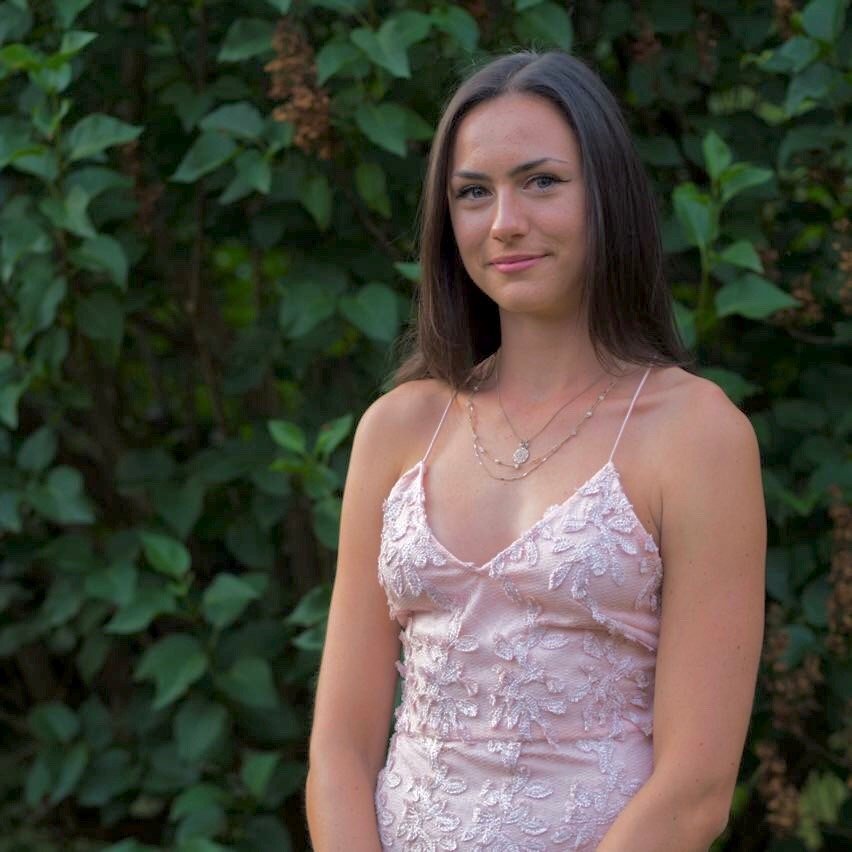 Working with brands at LOOKFANTASTIC for over two years I have developed my knowledge of all things beauty from key skincare concerns to niche makeup tricks and haircare hacks. I have a major passion for finding effective solutions that are easily accessible to everyone so that we can all achieve our best, glowing complexion.