Known for creating biocompatible and pH balanced skincare formulas, blended with only the best ingredients that directly benefit skin health, Drunk Elephant is the brand to go to when your skin needs some sos. Free from ingredients they've identified as key irritators, Drunk Elephant offer a wide range of solutions for every concern, from acne to wrinkles.
If you're looking for some advice on how to get your skin glowing this year, discover the ultimate guide to the best Drunk Elephant products for each skin type from Drunk Elephant field trainer, Kamil Nowak.
The best product for acne-prone skin
"The best way to target acne would be with a combination of acids, your AHAs and BAHs. I would recommend a gentle, nightly treatment like our T.L.C. Framboos Glycolic Night Serum, with a powerhouse of 10% AHAs blend and 1% BHA, which in this case would your new best friend. That BHA, which is 1% salicylic acid helps to reduce imperfections, like enlarged pores by removing trapped dead cells and sebum excess and also prevents bacterial growth, which all together are the main causes of acne and active breakouts. It is safe enough to be used every night."
The best product for dry skin
"At Drunk Elephant we believe in ingredient elimination approach. We avoid ingredients that make the product feel and look better, but don't have any benefit for the health of the skin. By using a cleanser like our Beste No.9 that doesn't have any SLS (harsh foaming agent), it's a simple way to stop stripping natural moisture, lipids and microbiome from the surface of our skin."
The best product for fine lines and wrinkles
"Retinol is one of  3 forms of retinoids naturally found in our skin. It is easily transformed into the bioactive form of Vitamin A in the skin. Retinol helps improve cell turnover and provide new healthy cells while reducing the appearance of visible lines. Retinol helps increase cell functioning and the production of dermal matrix components (collagen, HA, elastin...). It works from the deeper levels up. The low percentage Gloei Maretinol is formulated with 5% retinol, for anyone new to the ingredient".
The best product for dull skin
"There is no better companion for brightening the skin than vitamin C. At Drunk Elephant, we are using  type of vitamin C known as  l-ascorbic acid, that is your go-to brightener and free radical fighter. What this means for your skin: a noticeably diminished appearance of the signs of aging and photodamage—replaced by incredible radiance and luminosity. Find it in the C-Firma Fresh Day Serum at a potent 15% concentration."
The best product for oily skin
"When it comes to excess oil production, salicylic acid is one of the best ingredients to introduce into your routine. Our super-charged T.L.C Sukarii Babyfacial is a pro – strength AHA & BHA treatment with a whooping 25% AHA blend, and 2% salicylic acid. It is meant to be used once a week, and you will feel and see the difference from its first use. That 2% salicylic acid will work wonders by reducing the sebum production and the growth of harmful bacteria which are at the root of excess sebum production."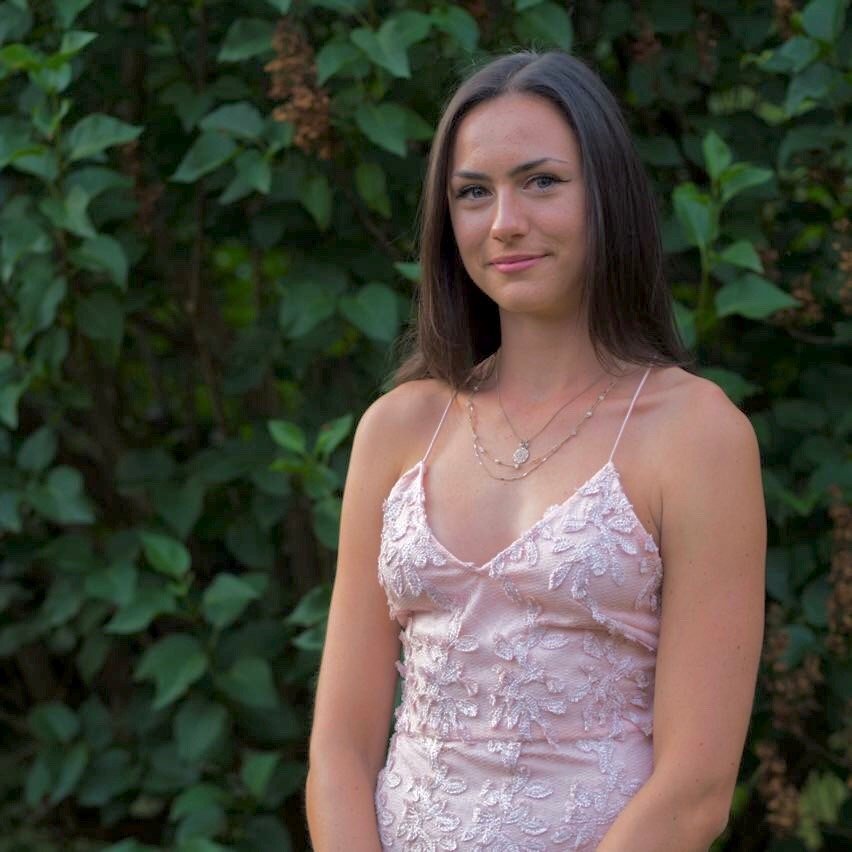 Working with brands at LOOKFANTASTIC for over two years I have developed my knowledge of all things beauty from key skincare concerns to niche makeup tricks and haircare hacks. I have a major passion for finding effective solutions that are easily accessible to everyone so that we can all achieve our best, glowing complexion.