Ceramides are lipids (fats) that help to form the skin's barrier[1], they make up 50% of the composition of your skin. And although ceramides are naturally produced by our skin, exposure to certain chemicals and environmental factors, as well as natural ageing, can all cause the number of ceramides to be decreased.  
When you use skincare that is inclusive of ceramides, you are actively helping your skin to retain moisture, whilst protecting it from environmental damage. What's more? Ceramides are extremely beneficial in helping alleviate the signs of ageing.  
If you're curious to learn more about Ceramides then you've come to the right place; we discuss how Ceramides work, as well as the best skincare available that contains Ceramides.  
What are the benefits of skincare containing ceramides? 
Healthy skin naturally produces ceramides, however, when your skin is dehydrated or ageing, it will not produce an adequate number of ceramides. Skincare containing ceramides will help reinforce your skin's barrier and increase hydration. This in turn will offer you plumper and smoother feeling skin with fewer visible lines and wrinkles. 
Which skin types are ceramides best suited to? 
Anybody can use ceramides however, those with mature skin will benefit more greatly from using skincare with ceramides.  
What other skincare ingredients do ceramides work best with? 
Ceramides are the most effective when they are combined with other antioxidants such as Niacinamide, retinol and peptides. 
The best skincare containing ceramides 
The best ceramide and retinol capsules 
The Elizabeth Arden Retinol Ceramide Capsules contain a lightweight serum that is enriched with a powerful blend of active ingredients. TSA approved Retinol will help lessen fine lines and promote firmness in your skin. Ceramides work to hydrate your skin and protect it from environmental aggressors. Each capsule also contains a perfectly measured dose of the serum to ensure no wastage.
The best hyaluronic acid and ceramide capsules 
For intense hydration, choose the Elizabeth Arden Hyaluronic Acid Ceramide Capsules Hydra-Plumping Serum. Quench the thirst of dehydrated skin - Zero H2O Technology™ enables Hyaluronic Acid to be delivered efficiently into the skin's surface layer. Ceramides lock this hydration in by creating a sealing effect. Plumpness, firmness and an extra radiant visage can all be achieved with these magical capsules.
The best ceramide capsules  
As we age, our skin loses the ability to produce essential ceramides, leading to an increase in wrinkles and sagging. The Elizabeth Arden Advanced Ceramide Capsules deliver a concentrated dosage of bio-engineered, skin-identical ceramides, helping to repair and strengthen the lipid barrier as well as support natural collagen renewal. This results in a re-texturising and plumping effect to radically minimise the appearance of fine lines.
We hope you've found our guide to ceramides useful and are now confidently clued up on ceramides and how ceramide infused skincare can really benefit your skin.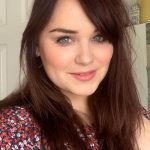 I've been writing about hair and beauty for over 10 years. I am a collector of vintage perfume and my go-to look always includes a bold pink lip! For more, visit https://www.goodgollymisshollie.co.uk