Let us introduce you to one of the boomerang trends on the skincare scene. Collagen, though not a 'new' ingredient by any stretch, is one we're seeing everywhere lately. Believed to keep skin youthfully plump, it's hardly surprising that collagen makes its way round the trend cycle on the regular.
What are the benefits of collagen?
A protein naturally made by our bodies, collagen is composed of amino acids that act as building blocks for our skin. Collagen is said to deliver plenty of health benefits:
Collagen helps to support healthy hair, skin and nails, when taken in conjunction with a balanced and varied diet.
Collagen may help to strengthen our bodies, as this protein is what gives our bones structure.
Collagen may support hair and nail growth.
Our natural collagen levels deplete over time, which may leave skin looser and prone to visible signs of ageing. Luckily, beauty brands are on hand to replenish our skin and bodies with collagen-infused formulas. In topical treatments, like collagen moisturisers and serums, the star ingredient works to nourish, plump and rejuvenate our complexion with anti-ageing action. Collagen supplements, however, work from the inside-out to support our own natural collagen production, which can lead to healthier-looking skin.
What are the best collagen supplements?
What's the collagen supplement brand you really need to know about? That would be Dose & Co.
Tapping into the multi-benefit properties of collagen, Dose & Co introduce a range of powder supplements that are blessed with the Khloe Kardashian seal of approval. The supplement powders slot seamlessly into any routine, featuring 10 grams of collagen per serve.
From the brand's Pure Collagen Unflavoured Collagen Peptides to the Collagen Protein Powder Chocolate Fudge, these ingestible blends are designed to support and fortify your body, starting from within. Choose from results-driven formulas, enhanced with bovine collagen (said to minimise the appearance of wrinkles and support elasticity), to new-on-the-scene marine collagen.
Plus, the Dose & Co Collagen Powders lend themselves to a whole range of tasty food and drinks recipes. There's even dairy-free formulas too.
Don't believe us? Let us show you how to create the perfect weekday breakfast – with a little help from our Dose & Co Collagen Powders!
You'll need:
Berry Smoothie Bowl

Ingredients
1 Serving Dose & Co Collagen Powder
¾ cup of milk (cow's, almond or coconut)
Strawberries (fresh or frozen)
Bananas (fresh or frozen)
Blueberries (fresh or frozen)
Raspberries (fresh or frozen)
Ice
Toppings:
Mixed berries
Mango
Chia Seeds
Coconut Flakes
Method
To your blender, add your banana, strawberries, raspberries and blueberries. Using frozen fruit will give your smoothie a thicker texture!
Scoop in one serving of the Dose & Co Marine Collagen Powder.
Add your ice and blend together until smooth. If your smoothie is too runny for your liking, try using extra ice!
When blended to your liking, pour the smoothie mixture into a bowl.
Use the back of a spoon to make a level base for your toppings.
Layer on your mixed berries, mango, chia seeds and coconut flakes. Get as creative as you like!
Enjoy…
Creamy Collagen Coffee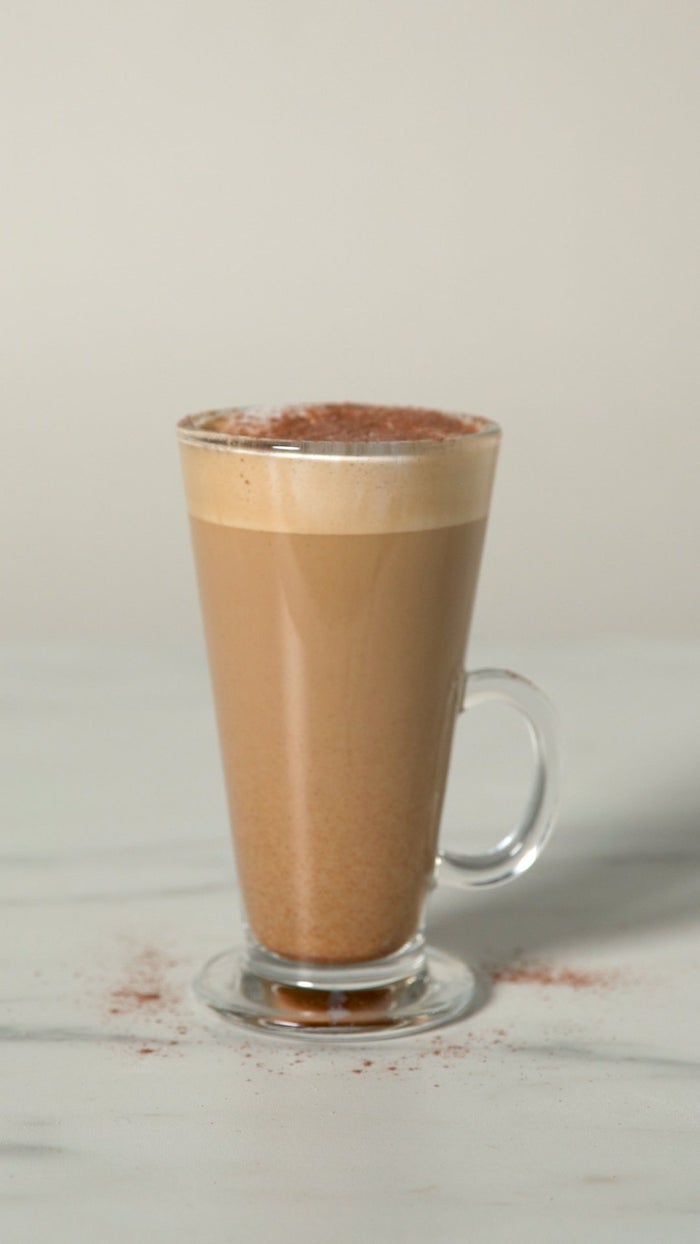 Ingredients
1 Serving Dose&Co Dairy Collagen Creamer Vanilla
1 Cup Brewed Coffee
½ Cup Milk (cow's, almond or coconut)
Optional:
1 Tsp Cinnamon
1 Tsp Honey
Chocolate Powder
Method
Brew your favourite coffee – as strong as you like – and pour into your blender.
Add one serving of your Dose&Co Dairy Collagen Creamer – Vanilla.
If you like your coffee on the sweeter side, add a teaspoon of cinnamon and a teaspoon of honey to your blender.
Blend away until your coffee starts to look smooth and creamy.
Pour into your mug of choice.
Top with milk and serve warm.
Enjoy…
Inspired to create your own Dose & Co recipes? Don't forget to snap a pic of your creation and tag us on social media – @lookfantastic ! Shop the range here.