When it comes to shampoo it's often hard to know where to start. Whether you're looking for volume, hydration or to condition your hair colour there's thousands of products out there to choose from. With experts beginning to question the use of sodium laureth sulphate in shampoo, the ingredient that creates a foamy later and a squeaky-clean feel, many are beginning to take a more natural approach. If you too are looking to make that switch, we've put together some of our favourite natural shampoosto help you create a more earth-friendly haircare routine.  
Give hair a caring cleanse with environmentally-responsible Irish haircare brand We Are Paradoxx's Super Natural Shampoo. The refreshing formula enriched with Hops and Nettle extract, helps to create height and volume whilst being gentle on the hair. The shampoo works to rid the hair and scalp of daily grime, impurities and excess oils, whilst enveloping strands with a nourishing powerhouse trio of Babassu Oil, Matcha Green Tea and Carrageen Moss extract. Ginseng helps fortify weak tresses and tame unsightly frizz, leaving you with enviable silky-soft and satin-smooth mane. 
KLORANE's Nettle Shampoo boasts a unique, botanical formula designed specifically for oily hair. This treatment works to gently cleanse your hair whilst boosting its volume and detangling knots. It works to regulate the production of sebum on the scalp, allowing you to wash your hair less frequently, yes you heard it! The nettle extract includes polycyclic compounds that regulate the sebaceous gland activity in your scalp. As a result, your hair will look less oily and boast a soft, supple feel. Excess sebum will be absorbed, whilst your hair's bounciness will be increased. Perfect to use if you want long-lasting fresh hair. 
Infuse tresses with a soothing, aromatic fragrance of French Lavender and purifying Rosemary with the Shampoo for Normal Hair from John Masters Organics. The product deeply cleanses, moisturises and balances locks for exquisite shine and a silky-soft texture. Powered by naturally-derived surfactants that create a rich, creamy lather, the expertly blended formula helps to balance oil production and revitalises hair for a healthy mane with enhanced lustre. 
Give your blonde hair a golden shine with this Camomile Shampoo by KLORANE. Apigenin acts as a natural lightening agent and will give every strand beautiful golden highlights without penetrating the hair fibre. With concentrated camomile, that has been used to naturally lighten hair for many years, this shampoo works both nourishing and illuminating. The best natural way to lighten blonde hair! 
Say goodbye to thinning hair with L'Anza Healing Nourish Stimulating Shampoo. It works by effectively removing clogged sebum, residues and DHT, as well as helping to extend the hair's natural growth phase to prevent hair loss caused by stress and medication.Part of L'Anza's 3-step formula for strong and healthy hair, the product is formulated from organic botanicals to leave your hair deeply nourished. Simply apply to wet hair and massage into a lather, rinse thoroughly and follow with L'Anza Healing Nourish Stimulating Conditioner. 
Gently cleanse and refresh the hair and scalp with the award-winning 'Green' Tea Tree Special Shampoo from Paul Mitchell. Developed with a unique formula of natural tea tree oil, peppermint and lavender, the lightweight shampoo effectively removes excess oil, dirt and impurities without stripping moisture. Experience an invigorated and comfortable scalp and healthy-looking, revitalised locks.
Last but by no means least is the KLORANE Peony Shampoo. If your scalp is itchy, this is the product for you! Its soothing and nourishing formula restores your scalp to normal whilst it also protects from free radicals with its antioxidant properties. The peony extract sits in a smooth, nourishing and volumising base, providing both care and purification for your hair. A very effective treatment for sufferers of an itchy scalp and associated dandruff. 
Shop the best natural shampoos at LOOKFANTASTIC here.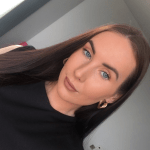 As a beauty fanatic I'm always on the lookout to try and experiment with new products! I've been writing about everything beauty for over 3 years and specialise in skincare so have plenty of tips and tricks to help put blemishes at bay and get your complexion glowing. Whilst being a content writer at LOOKFANTASTIC I've had the opportunity to collaborate with incredible brands including Tom Ford, Dolce & Gabbana and La Mer, taking my understanding of the industry to the next level. In the past I've been a freelance makeup artist and have collaborated with brands including NYX and Revolution Beauty on a personal level, sharing my makeup creations for the world to see. My ride or die brands have to be PIXI, Laura Mercier and Bobbi Brown and I can't live without my trusty MAC Velvet Teddy!