Dreaming of low maintenance hair colour that looks effortlessly stylish? Balayage hair might be the hair colouring technique you've been waiting for. The word 'Balayage' is French for 'to sweep or paint', which describes the freehand painting technique hairdressers use to apply the colour. Using light strokes to sculpt, add warmth, and create the illusion of volume, it's truly a work of art taking place.
Whether you prefer subtle natural tones or beautiful sunkissed highlights, Balayage gives ultimate flexibility for the stylist to bring your hair colour dreams to life.
What does Balayage hair look like?
All hair colours can try out the Balayage technique, it adds warmth and lightness to dark hair colours, and add natural brunette tones to blonde hair. Unsurprisingly it's a popular request in salon - creating soft, natural-looking, universally flattering hair looks. As an added bonus, the hair colour will stay looking natural throughout the regrowth period, meaning it won't require regular root touch-ups.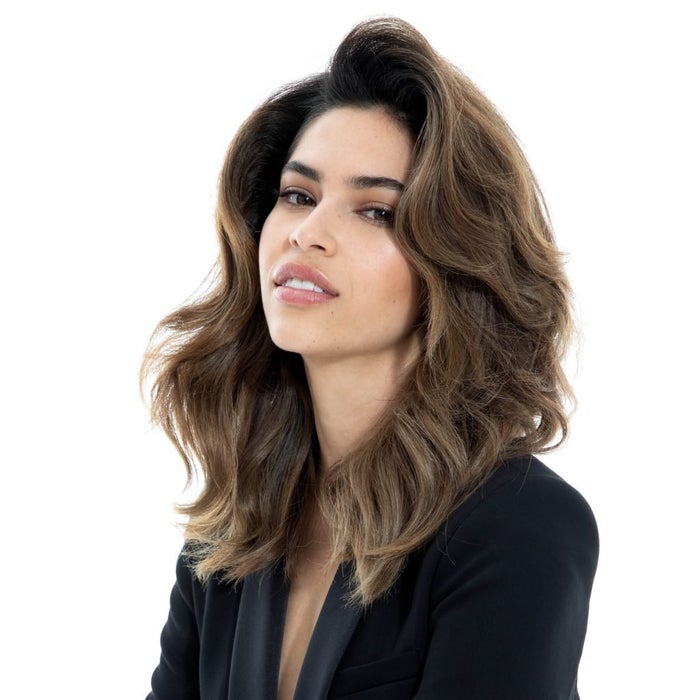 What is the difference between Balayage and Highlights?
Highlights are the natural-looking alternative to hair dye, as the tones blend effortlessly within the natural hair colour. This creates a beautiful lifted effect that is instantly noticeable. Applied with foils, traditional highlights require regular maintenance to prevent root regrowth from disrupting the colour.
Balayage is a more creative approach to hair highlighting, using a freehand technique to paint colour where it is needed. Root regrowth won't disrupt the Balayage look, as the colour looks softer at the root. This makes Balayage perfect for those looking for fuss-free colour.
What is the difference between Balayage and Ombre?
Ombre hair is a hair colouring style that has taken the beauty world by storm, allowing people to add a touch of blonde colour without a full commitment. As the French word 'to shade or shadow', ombre adds brightness to the mid-lengths and ends of the hair, keeping the roots and upper third of the hair dark (like a shadow). The colours blend together beautifully and create a stunning contrast. If you like the idea of ombre but prefer a more natural effect, Balayage is the route to pursue.
How can you keep Balayage hair in good condition?
To keep your colour looking fresh, it's important to use products specifically formulated for coloured hair. Frequent hair colouring can make the hair strands prone to damage, which is why haircare ranges for coloured hair work on strengthening and repairing the hair from root to end. By using salon-approved products, you can ensure that your Balayage looks bright, healthy and naturally bouncy.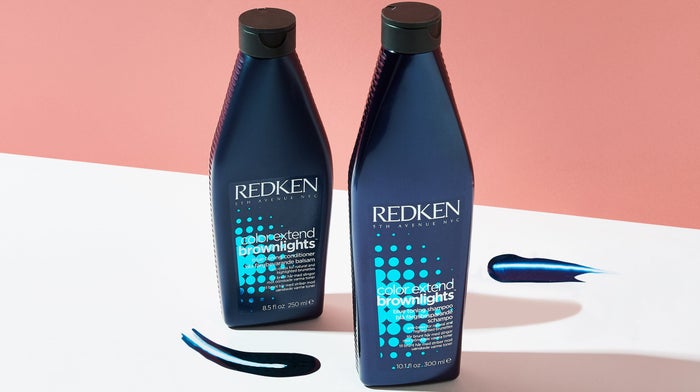 Redken Color Extend Brownlights
A haircare collection designed to keep Balayage looking its best, the Redken Brownlights range contains a shampoo and conditioner that deliver enhanced results when used together. We'd also recommend using the Redken One United Multi-Benefit Treatment to treat and protect against colour fading.
Pureology Strength Cure
All Pureology haircare products are formulated for coloured hair, actively promoting stronger and healthier hair with every application. The Strength Cure range eliminates impurities, delivers colour protection, and leaves the hair feeling silky soft. Your hair has never felt stronger and more nourished.
Discover the full range of haircare products for coloured hair at LOOKFANTASTIC
Life motto: 'There's no such thing as too many beauty products'