Makeup primer creates the perfect base for makeup application helping your favourite looks to stay put for longer. If you're curious about makeup primer and keen to know which the best primer is for your skin type or concern, then keeping on reading as we explore everything there is to know about magical makeup primer.  
What is makeup primer? 
Makeup primer is the step between moisturiser and foundation and there are many types of primer available. Different primers can help with different things such as colour correcting, reducing the appearance of pores and mattifying an oily complexion.  
Most makeup primers contain silicone-based polymers making the product feel silky and soft when applied to your face. These polymers smooth out the surface texture of the skin which will in turn help reduce the appearance of fine lines and mild scarring. 
The benefits of using a makeup primer
Primers are a staple in my personal makeup bag, as well as my kit! It's the one step I never miss out! If you want flawless long lasting makeup, neither should you!
- Laurretta Power – Senior MUA @ benefit Cosmetics
There are many makeup primers available for all skin types, so you'll be sure to find the right one to suit the needs of your skin whether you're looking for makeup longevity or a boost of hydration. 
1. Makeup primer gives your base something to adhere to so that it lasts longer 
How many times have you mastered your makeup look, only for it to not last as long as you'd like? Makeup primer can help with this as it helps to give your signature smoky eye or fresh dewy base something to stick to. 
2. Makeup primer helps to reduce the appearance of large pores 
If you have large pores, particularly if you have an oily or combination skin type, you may want to reduce their size and appearance. Makeup primer is perfect for helping achieve this thanks to its smoothing effect.  
3. Makeup primer helps to mattify your skin 
Say goodbye to shine with a mattifying primer. Strike the balance between dewy skin and oily skin, a mattifying primer will help keep excess oil at bay by absorbing it. Many mattifying makeup primers also include ingredients that help target the overproduction of sebum making these primers perfect for oily skin types.  
4. Makeup primer can help boost hydration 
Primer is especially helpful in adding an extra layer of hydration to the skin when used with your favourite moisturiser. This is especially useful if your skin tends to be on the drier side. A good hydrating primer allows your skin to be treated to even more hydration resulting in a dewy healthy glow. 
The best makeup primers 
The best primers for all skin types 
The benefit the POREfessional Primer is an award-winning primer that helps minimise the appearance of pores whilst helping keep your makeup looking fresher for longer. The POREfessional is an oil-free formulation that includes vitamin E to help add extra hydration to your face.
The best mattifying primer  
Ideal for all skin types, the Ordinary High-Adherence Silicone Primer was created to hydrate, mattify and smooth for optimum makeup application. The non-greasy formula features adaptive silicone particles that create a high definition finish with long-lasting wear. Blur the look of imperfections including fine lines and enlarged pores in one application.
The best hydrating primers 
Boost hydration with the refreshing MAC Prep + Prime Fix+ facial mist. Formulated with a blend of Green Tea, Chamomile and Cucumber this water-based spray is infused with nutrients and vitamins to help protect your skin against environmental aggressors. Suitable for all skin types, you can apply Fix+ before makeup for extra hydration and also after makeup application to lock your look in place.
Looking for a primer that doubles up as skincare? The Illamasqua Hydra Veil Primer is enriched with Microalgae and Vitamins C and B3 for a beautifully nourished visage. Ensure your makeup stays in place without flaking as the Hydra Veil primer helps to leave your base primed and flawless.
The best eyeshadow primer 
It's a beauty classic for a reason, the Urban Decay Eyeshadow Primer Potion will keep your eye makeup looking amazing from day through to night. This eyeshadow primer preps your lids for long-wearing results. Blending beautifully on all skin tones, the iconic Primer Potion uses polymer technology to fill in any imperfections on the surface of the skin without creasing or flaking.
The best brightening primer 
For a bright and healthy complexion choose the Too Faced Hangover Primer. This skin reviving makeup primer works to hydrate, smooth and brighten skin for a radiant finish. Infused with Coconut Water and skin-reviving ingredients, the nourishing makeup primer melts effortlessly in, delivering hydrating and smoothing properties while promoting elasticity.
The best long-wearing primer 
The Smashbox The Original Photo Finish Foundation Primer has been created to prolong foundation wear without looking cakey or flaky thanks to its clear gel texture. This smooth primer works to disguise imperfections as it softens the complexion. Enriched with Vitamin A and Vitamin E, this primer helps protect skin from environmental pollutants and stress.
By choosing the right primer you'll help to keep your skin looking luminous for longer, even out your skin tone and help your makeup to go the extra mile.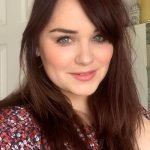 I've been writing about hair and beauty for over 10 years. I am a collector of vintage perfume and my go-to look always includes a bold pink lip! For more, visit https://www.goodgollymisshollie.co.uk