Mascara is a classic staple in any makeup bag. It can take a look from 0-100 in a swoosh of a brush, but are we really getting the most out of our little black bottle? We've put together some simple steps so you can up your makeup game and learn how to apply mascara like a pro.  
Mascara hacks
Step one: Curl your lashes
A crucial step that many people avoid when it comes to mascara is curling your lashes. Curling your lashes before application not only helps to lift and lengthen them but also allows mascara to adhere better. Choose one with a rounded upper pad such as the Tweezerman Rose Gold Classic Lash Curler, so you can get as close to the lash line as possible without causing any possible pinching or irritation. Their sturdy construction and smoothing opening/closing action ensures they are easy and precise to use.
Step two: Use an eyelash primer
An eyelash primer works similarly to a face primer by prepping your lashes to give your mascara better staying power. It also helps to both thicken and separate lashes ready for the perfect mascara application. Swipe one or two coats of primer onto your top and bottom lashes and wait 30 seconds before applying mascara. We recommend using the Urban Decay Subversion Lash Primer to create a flawless base coat. The creamy primer adds weight to lashes to make it easier for mascara to cling on, building thicker, fuller-looking volume. Enriched with Vitamin E and Panthenol, the formula acts as a mini-mask for lashes, leaving them nourished as well as gorgeous. 
Step three: Choose your colour
Mascara is a great way to complete your makeup look whether you're going for full glam or a more natural beat. If you want definition and drama choose a black mascara to compliment your look. Rimmel Wonder'luxe is a jet-black curling and lifting mascara that expertly grabs, separates and lifts lashes, coating them in a curling formula that holds for 12 hours.If you want something a bit more natural try the Eyeko Black Magic Cocoa Edit Mascara in shade brown. The mascara coats lashes in a warmer hue whilst conditioning them in Shea Butter for a softer suppler finish. If you're feeling more adventurous try the Lime Crime Astronomical Volumising Mascara. Arriving in a burst of cosmic colours, the vegan formula is designed to help you achieve galactic volume with a twist. To apply, look upwards and place the wand at the base of your upper lashes. Wiggle back and forth ensuring all are covered before slowly pulling the wand up towards the tip to avoid clumping. Repeat on your bottom lashes and you're good to go! 
Step four: Wipe away any smudges
Mascara can be messy even for professionals so make sure you always have something on hand to wipe away any excess product. Luckily, it's easy to fix! Simply take your favourite eye makeup remover on a cotton pad and gently press against the smudge. Refrain from wiping as this will also remove any underlying product such as foundation or concealer. We recommend the Micellar Water and Simply Cotton Wool Pad bundle for the perfect hassle-freecorrection. Micellar water also makes a great remover to take your mascara off with after long hard day of having the best lashes about! 
Mistakes to avoid
Neglecting the lower lash line
One of the biggest mistakes mascara wearers make is that they ignore their lower lashes resulting in an unnatural look. To help confidently apply mascara on lower lashes, hold the mascara wand perpendicular to your eye and then coat your lashes with a back and forth movement. It's as simple as that! 
Overusing waterproof mascara
Although waterproof mascara can be a saviour, excessive use can be bad for your lashes due to its staying power. Not only can it require a good amount of remover but excessive rubbing can cause damage to your lids and increase wrinkles. We recommend using it 2-3 times a week to reduce irritation ensure your skin is revitalised. 
Shop all mascaras at LOOKFANTASTIC.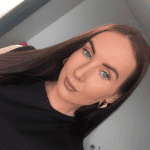 As a beauty fanatic I'm always on the lookout to try and experiment with new products! I've been writing about everything beauty for over 3 years and specialise in skincare so have plenty of tips and tricks to help put blemishes at bay and get your complexion glowing. Whilst being a content writer at LOOKFANTASTIC I've had the opportunity to collaborate with incredible brands including Tom Ford, Dolce & Gabbana and La Mer, taking my understanding of the industry to the next level. In the past I've been a freelance makeup artist and have collaborated with brands including NYX and Revolution Beauty on a personal level, sharing my makeup creations for the world to see. My ride or die brands have to be PIXI, Laura Mercier and Bobbi Brown and I can't live without my trusty MAC Velvet Teddy!