When it comes to skincare, no two people will have exactly the same complexion concerns and needs. But how does the colour of your skin affect your daily regime? We asked Skincare Expert and Medical Director at Adonia Medical Clinic, Dr Ifeoma Ejikeme, to lift the lid on how best to care for melanin-rich skin, and to reveal which products you should be using to achieve a gorgeously glowy visage.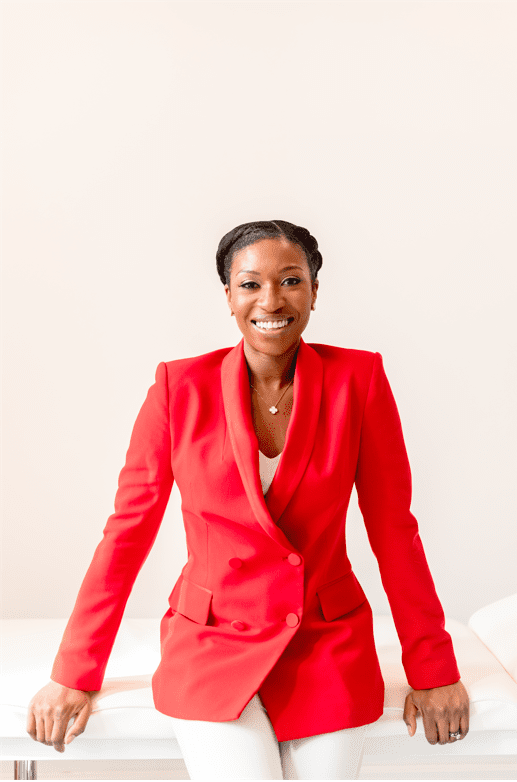 What are some common complexion concerns that affect Black skin?
The patients I see in clinic have all sorts of different concerns. This can be everything from acne and acne scars, to fine lines. The two most common concerns however are dark marks on the skin and uneven skin tone.
What causes Black skin to be more prone to post-inflammatory hyperpigmentation?
Post inflammatory hyperpigmentation are marks on the skin due to excitation of pigment producing cells. In Black skin, one of the natural responses to inflammation is the activation of melanin which can lead to post inflammatory hyperpigmentation.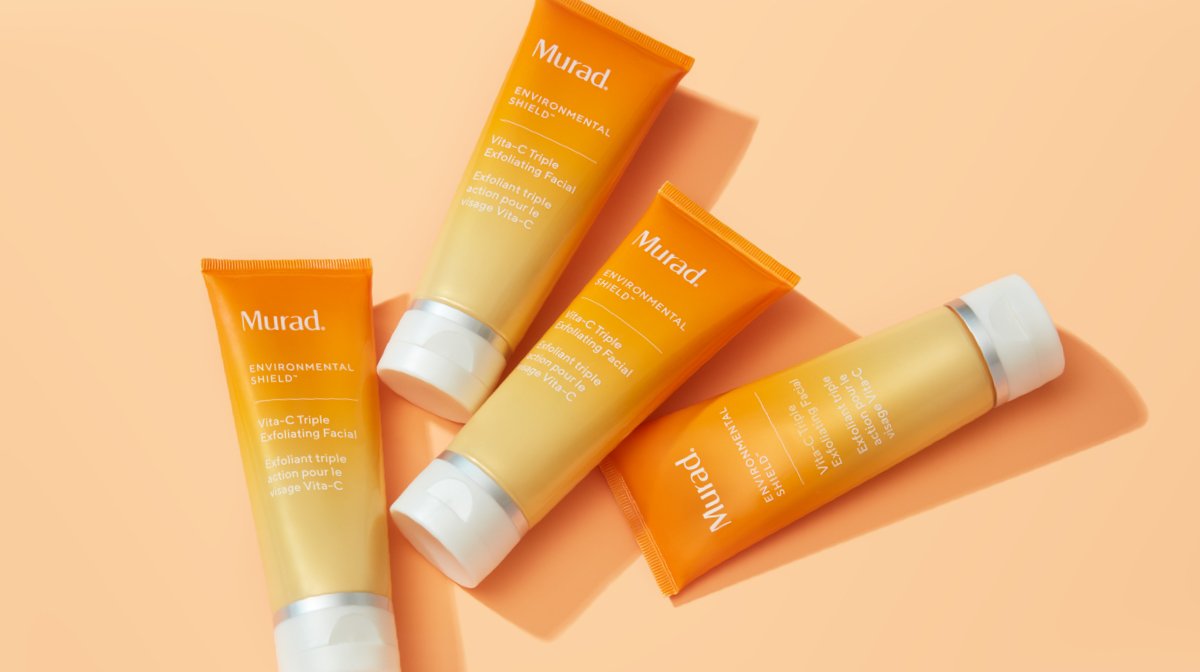 How can hyperpigmentation be treated?
There are many over the counter ingredients which can be used for mild to moderate hyperpigmentation such as arbutin, azelaic acid, kojic acid and cysteamine.
There are also prescription medications which can also be used for severe hyperpigmentation such as hydroquinone, but this prescription medication must only ever be used under the guidance of a doctor.
What are some key differences between skincare routines for lighter skin tones compared to routines for melanin-rich skin?
I have a five-step skincare routine that I recommend for my patients:
Step one: Start with a cleanser.
Step two: Follow with an antioxidant product.
Step three: Moisturise.
Step four: Apply sunscreen (this is the same for all skin types from lighter complexions to melanin rich skin).
Step five: This is how you customise your regime, so it should target your core skin concern. If your concern is dark spots, you can add in a tyrosinase inhibitor, if enlarged pores or texture are more of a worry, adding salicylic acid or retinoid is beneficial.
However, the difference in the routine may be less about the ingredients used, but rather how they are used. For example, when using retinoids, those with melanin rich skin may want to start a retinoid more slowly using the sandwich technique if needed initially. This approach involves applying moisturiser, then a retinoid on top, and then finishing off with another layer of moisturiser, making you far less likely to experience irritation.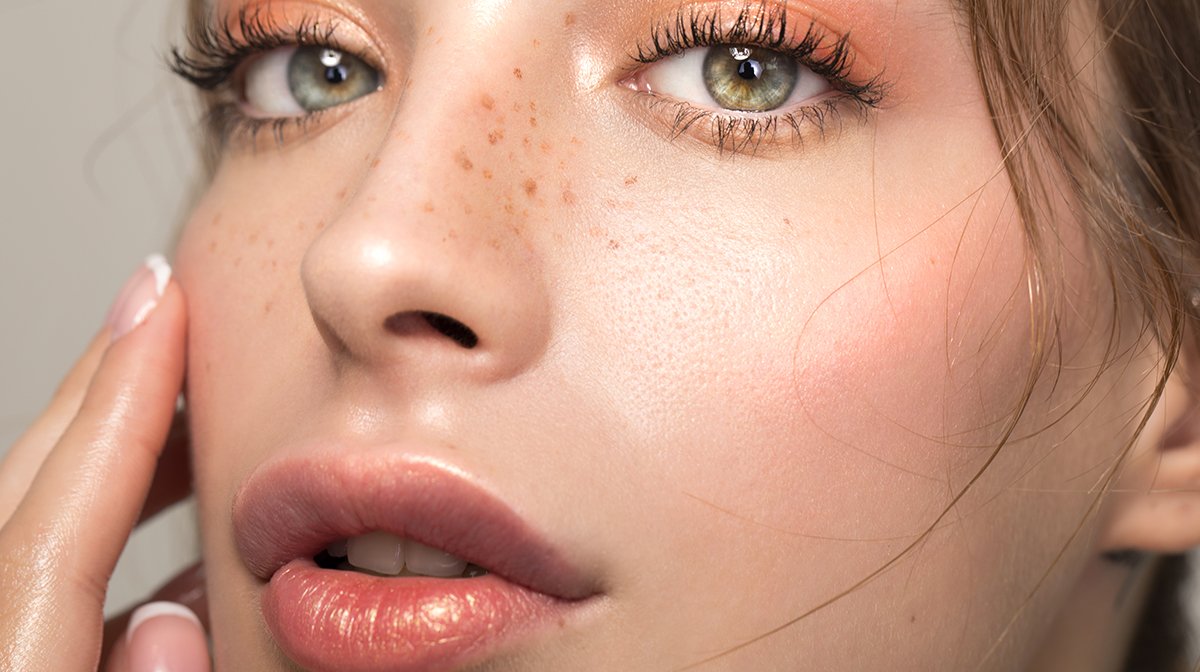 Are there any ingredients that Black people should avoid using in their routines?
No, it is all about processes and the ways in which you apply products for an irritation-free skincare routine.
To nourish your skin, a full assessment is needed to understand the hydration level, the oil content and the texture
What ingredients work well to nourish melanin-rich skin?
Having a bespoke, customised routine is more nuanced than skin tone. To nourish your skin, a full assessment is needed to understand the hydration level, the oil content, the texture as well as what your core skin goals are. The ingredients should focus on addressing the needs of the skin.
How important is wearing SPF for melanin-rich complexions?
This is very important for all skin tones! I recommend a minimum of factor 30 or above every day.
Which SPFs do you recommend that won't leave a white cast?
There are so many great brands now to choose from. Some of my favourites are:
What are your top tips for brightening your complexion?
If your skin is lack-lustre and missing a glow, firstly we need to understand why. Does it need more hydration? Is the barrier impaired? Or do we need to gently exfoliate?
If the skin needs more hydration or the barrier is impaired causing it to feel dry, opt for products which include ceramides, hyaluronic acid and niacinamide such as the Cerave moisturing lotion. If the skin is well hydrated but needs a gentle exfoliation, using a glycolic or mandelic acid serum, such as Murad Vita-C Glycolic Acid Serum, can be helpful.
What are your top three products in your skincare routine?
The top three products that I use in my personal skincare routine are a gentle foaming cleanser, followed by a Niacinamide serum or moisturiser and of course, SPF factor 50.
You can get a full rundown of the products Dr Ejikeme and other skincare experts use in their personal skincare routines in our digital magazine The Highlight.
Shop all skincare on LOOKFANTASTIC.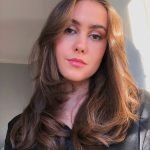 As someone with an affinity for all things beauty, discovering fantastic new products is my not-so-secret obsession. Over the years I've tried and tested a mountains worth of creams, serums and cleansers, finding some of my favourite 'holy-grail' products along the way. However, I'm always on the lookout for more ways to nourish my hair, perfect my dewy base, or enhance my skincare routine. Working as a beauty blogger for over 3 years, I've been lucky enough to collaborate personally with lots of amazing beauty brands including Christian Dior, The Body Shop and Dermalogica. I've used the Dermalogica special cleansing gel religiously since I first got it and their products are some of my ultimate skincare faves. When it comes to cosmetics, NARS Sheer Glow foundation is definitely my go-to - I live for a light, glowy base!