Witch Hazel is a shrub that has been used by the Native Americans for centuries to cure a number of skin ailments and complaints. There are many benefits to using witch hazel on your skin as it is a natural cleanser and an anti-inflammatory.
Available as an ointment, cream, cleanser or toner, witch hazel is extremely diverse and an ingredient to definitely have stocked up in your bathroom cupboard. Here we'll be discussing the main benefits of using witch hazel, as well as introducing you to our favourite skincare products containing witch hazel.
The benefits of using witch hazel
1. Witch hazel can help with acne
Witch hazel can help tackle acne, blackheads and whiteheads thanks to its anti-inflammatory properties and ability to remove excess oil. Witch hazel acts as an astringent[1] which helps to shrink large pores and relieve inflamed skin. It's important to do a patch test before going all in to ensure that your skin isn't irritated by this potent ingredient.
2. Witch hazel tightens your pores 
If you have large pores and want to reduce their appearance, then choose witch hazel to help tighten up pores, especially around the T-Zone where pores tend to be visibly larger.
3. Witch hazel is great for sensitive scalps 
By applying witch hazel to your scalp before washing your hair, you can help to relieve tenderness or itching caused by psoriasis or eczema. Witch hazel is also useful in helping alleviate dandruff.
4. Witch hazel can prevent razor bumps 
Say goodbye to razor bumps thanks to witch hazel! After shaving, apply witch hazel with a cotton pad to the shaved skin to help alleviate redness and bumps.
Our favourite skincare products containing witch hazel 
The best toners containing witch hazel 
For a radiant glow, the PIXI Glow Tonic is a nourishing face toner containing witch hazel that helps give your skin a beautiful radiance. Glycolic Acid buffs away dead skin and targets impurities. Aloe vera also hydrates and rebalances your skin to offer a gorgeous glow.
The Medik8 Daily Refresh Balancing Toner is a clarifying toner that effectively eliminates excess oil and impurities after cleansing. Made with aloe vera, witch hazel and allantoin, this pH-balancing toner sweeps effortlessly over the face to achieve a comfortable complexion with a healthy glow.
The best cleanser containing witch hazel 
For a gentle and non-drying cleanser, choose the Sukin Foaming Facial Cleanser. With a combination of chamomile, aloe vera, witch hazel, green tea, evening primrose oil and macadamia, these powerfully blended ingredients are ideal for leaving your skin feeling soft, comfortable and cleansed.
The best moisturiser containing witch hazel
Looking for an anti-inflammatory moisturiser to help revitalise tired or puffy eyes? The Liz Earle Eyebright Soothing Eye Lotion Bottle contains soothing aloe vera extract, witch hazel and cornflower to eradicate blemishes and protect your skin from environmental aggressors.
When using witch hazel in its purest form, moderation is very important as using too much could result in your skin drying out. This is why we recommend using skincare products that are infused with witch hazel.  
As with all potent skincare ingredients, if you're unsure about how your skin will work with witch hazel, then we recommend carrying out a small patch test on your arm before using it on your face. 
SHOP SKINCARE AT LOOKFANTASTIC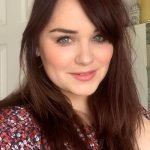 I've been writing about hair and beauty for over 10 years. I am a collector of vintage perfume and my go-to look always includes a bold pink lip! For more, visit https://www.goodgollymisshollie.co.uk