New Year, new you? Whether you're looking to completely re-invent yourself this year or just want a treat for getting through 2020, we have the biggest and best beauty launches this January that will help you achieve glowing skin, shiny hair and flawless makeup to start the year as you mean to go on.
Mielle Organics
Catering to all hair types, Mielle Organics are famous for their 'root to results', all organic approach to haircare. The brand encourages both healthier hair and skin by using natural and advanced ingredients that mix herbs, amino acids and minerals that support healthy hair growth as well as nails, skin and the immune system; now on LOOKFANTASTIC!
Cinema Secrets
Perfect for a January refresh, Cinema Secrets' range of Professional Makeup Brush Cleansing solutions are the effortless and effective way to rid your brushes of any build-up, dirt and makeup. The formulas get deep between bristles to cleanse and protect your brushes without the need for water or rinsing, meaning your brushes are clean and ready to use again in minutes.
Jo Malone London Scarlet Poppy Cologne Intense
Grand and opulent, the new Jo Malone London Scarlet Poppy Cologne Intense is a luxurious blend of Scarlet Poppy, mixed with sumptuous Ambrette and base notes of warm Tonka Bean that creates a truly sensual and unique scent. The fragrance exudes confidence and empowerment, captivating the senses with the perfect balance of sweet, floral and woody notes that is sure to make an impression.
Shu Uemura Yubi Blonde Range
Banish brassy tones and maintain luminous and lustrous blonde locks with the new Shu Uemura Yubi Blonde Range. The trio work together to treat coloured tresses, replenishing moisture levels to leave you with shinier and healthier looking hair. The formula contains Salicylic Acid that deeply cleanses the hair and scalp as well as Glycerin to combat dryness. Both neutralising any orange tones and working to repair damage, the Yubi Blonde formula is the full haircare routine for anyone with colour treated hair.
Too Faced Plumping Station
Plump, fill and lift with this plumping trio from Too Faced. The new Plump & Prime Luxury Face Plumping Primer Serum smooths out your complexion to lake it look fuller and revitalised using a bespoke collagen complex and powerful peptide that give a firmer looking finish, while the revolutionary Lip Injection Maximum Plump Lip Plumper plumps your pout to the extreme for dramatic volume and definition without using fillers. Finish your look with the Lip Injection Power Plumping Lip Gloss that will enhance your already fuller lips, smoothing and softening with Avocado oil and Vitamin E and coating them in a sheer hint of pink.
Garnier Ultimate Blends Shampoo Bars
Made with zero plastic waste and 94% natural ingredients, the Garnier Ultimate Blends Shampoo Bars are the sustainable way to achieve smooth, sleek and shiny locks no matter what your hair type or concern. The Honey Treasures Strengthening Shampoo Bar for Damaged Hair strengthens each strand, drenching your hair in essential nutrients that lock in moisture to deeply hydrate and soften, whilst the Delicate Oat Softening Shampoo Bar for Sensitive Scalp and Fragile Hair is designed to lift away dirt without any irritation. All Vegan, the Shampoo Bars are the perfect pick for anyone doing Veganuary this year!
benefit Porefessional Super Setter Setting Spray
Exclusive to LOOKFANTASTIC, the benefit Porefessional Super Setter Setting Spray is the latest long-lasting makeup spray that works to hold your makeup in place to up to 16 hours! The weightless spray blurs the appearance of imperfections and pores and also hydrates the skin to give your complexion a smoother and healthier appearance. Working to elminate shine, the spray leaves you with a flawless, matte finish that is waterproof, smudge-proof and non-sticky, perfecting your perfectly applied makeup.
Matrix Total Results High Amplify
Leave limp locks in 2020 with the new Matrix Total Results High Amplify Shine Rinse Lamellar Treatment and Dry Shampoo, exclusive to LOOKFANTASTIC. The long-lasting treatment contains innovative technology that gives hair a more reflective sheen without weighing it down. The Treatment makes hair more manageable and transforms your hair, conditioning it to give it a fuller and healthier looking finish. The High Amplify Dry Shampoo absorbs excess sweat and oil to clean locks and helps to boost volume at the roots to give your hair bounce and body in an easy spray.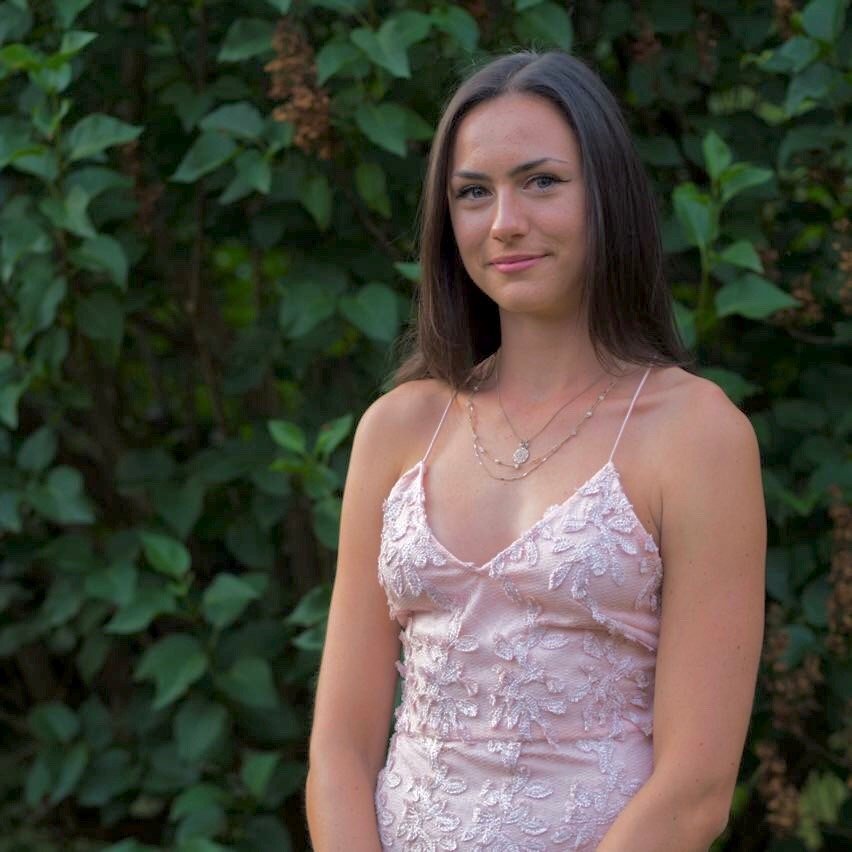 Working with brands at LOOKFANTASTIC for over two years I have developed my knowledge of all things beauty from key skincare concerns to niche makeup tricks and haircare hacks. I have a major passion for finding effective solutions that are easily accessible to everyone so that we can all achieve our best, glowing complexion.