If you're looking to learn more about the vitamins that are good for your skin, we can help! Did you know, that your skin is your body's largest organ? Beautiful skin starts from within, you can treat your skin to an array of amazing skincare products, but if you're not looking after your body from the inside, it will, over time start to show on the outside.
Aside from eating a balanced diet packed with plenty of fruits and veggies, coupled with drinking plenty of water and wearing an SPF to help create a barrier between environment aggressors, you can also take vitamin supplements to help your skin glow from within. Essential vitamins such as Vitamin C, A and D can also be found in many skin care products to help nourish your skin.
What Vitamins Are Good For You Skin?
Whether you're looking for skincare or supplements, the following vitamins will have the biggest impact on your skin.
Vitamin D
Vitamin D is created when sunlight is absorbed by your skin. Vitamin D supplements and skincare can play a big part in how even your skin tone appears.
Vitamin C
Vitamin C is found in the outer layer of your skin, it is an antioxidant that helps boost collagen production.
Vitamin E
Vitamin E is an antioxidant. Its main function in skincare is to protect against sun damage. Vitamin E absorbs the harmful UV light from the sun when applied to the skin. Vitamin E also helps in the treatment of skin inflammation.
Vitamin A
Vitamin A helps to speed up healing, prevent breakouts and support the skin's immune system and it promotes natural moisturising for a radiant glow
The best vitamin-enriched products for flawless skin
Treat dull and congested skin with the Niacinamide 10% + Zinc 1% High Strength
Vitamin and Mineral Blemish Formula from The Ordinary. High concentrations of Niacinamide (Vitamin B) can help minimise the look of blemishes and discolouration. The addition of Zinc Salt balances the formula, helping to regulate sebum production for clearer skin.
The best vitamin A skincare
Looking to target the natural signs of ageing? Choose Ecooking'sVitamin A Serum In Capsules. The Retinol-enhancing formula helps smooth and fine lines around the delicate eye area and around your mouth. Furthermore, these loaded vitamin-enriched capsules also help with pigmentation and blemishes for clearer, brighter skin.
For a nourishing night cream that penetrates easily into the skin, choose the Medik8 Night Ritual Vitamin A. Vitamin E supports in improving the elasticity of the skin for a plumper, firmer skin texture.
The Best Vitamin Enriched Skincare Set
For total vitamin power, the Zelens POWER Trio Set is enriched with Vitamins A, Vitamin C and Pro-Vitamin D.
The Set Contains:
Infused with a powerful blend of pure, encapsulated retinol and two retinoids. Targeting fine lines, wrinkles, dark spots and pores, extracts of Vitamin A helps to visibly smoothen your skin, clearing blemishes and evening out tone for a clarified, younger-looking complexion.
Regain youthful luminosity with this high potency anti-ageing formula infused with 20% Vitamin C to brighten, smoothen, and protect the skin and increase firmness and luminosity.
Restore and protect your skin with this anti-ageing formula, rich in Provitamin D and bio-mimetic lipids similar to those found naturally in the skin.
The Best Vitamin C Skincare
Smoothen your skin's tone and texture with the 11SKIN Vitamin C Brightening Booster. Vitamin C is a key ingredient that helps brighten your complexion and firm your skin. This lightweight serum is ideal for lessening hyperpigmentation and reducing the appearance of discolouration.
The Bioderma Pigmentbio Brightening Vitamin C Face Serum brightens and balances your complexion to deliver hydration and resilience to your skin. Specially developed LumiReveal™ Technology targets the 3 biological stages that cause hyperpigmentation and aims to boost the skin's resilience to this process.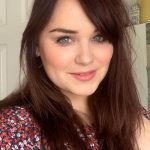 I've been writing about hair and beauty for over 10 years. I am a collector of vintage perfume and my go-to look always includes a bold pink lip! For more, visit https://www.goodgollymisshollie.co.uk