For beauty fanatics, compromising on your regular manicure or your perfectly fluffy brows is unthinkable. But whilst we are tightening our purse strings in recent months, finding new ways to achieve the same results we get from our salon appointments has become essential. Luckily for beauty lovers, there are thousands of products out there to help you bring the salon home and maintain your little luxuries, even in the current climate. Looking to try out some new beauty treatments from the comfort of your own home? Here's five ways you can bring the salon to you...
DIY dye your brows
With more brow products available on the market than ever before, getting the perfect shaped and coloured brows for your is easier than ever before. Tinting your brows from the comfort of your own home not only saves you money, but allows you to top up the colour as frequently as you like to avoid those awkward 'in-between appointment' days. Don't forget to always do a patch test before trying this at home!
Give yourself a gel manicure
Getting a regular manicure can be one of our most expensive beauty habits. For those who love to have top tier nails at all times, but don't want to fork out on regular appointments, why not try your hand (pun intended) at gel manicures? Lasting up to four weeks, a gel set provides much more longevity than normal polish, plus you can experiment with endless designs, patterns and colours to suit your personality.
Our top pick? The Mylee Full Works kit has everything a beginner needs to start their nail art journey.
Get a home waxing kit
You may cringe at the thought initially, but doing your own waxing at home is actually a lot easier than you think. With lots of options on the market from strips to hot wax melting pots, you can remove hair safely, easily and effectively, with hair taking up to four weeks to grow back! Not only is waxing a great method to prevent ingrown hairs, but it reduces time between hair removal sessions, so that's one less beauty treatment to think about.
Treat yourself to a relaxing facial
Pamper sessions shouldn't be saved for special occasions, and popping on a face mask is one of the easiest ways to transport yourself to a spa from your own bathroom. There are thousands of amazing masks on the market to suit any skincare concern, so whether you're popping one on in the bath tub, or relaxing with a sheet mask in front of a film, stock up your cupboards with these relaxation wonders.
Nail your bouncy blowdry
Make every day look like you've just walked out of a salon with a fresh bouncy blowdry. Whether you like to approach it the old fashioned way with a round brush and dryer combo, or a hot brush is your go-to, with a little bit of practice, you can achieve salon-worthy results every time you style your hair. Who needs a personal stylist?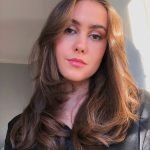 As someone with an affinity for all things beauty, discovering fantastic new products is my not-so-secret obsession. Over the years I've tried and tested a mountains worth of creams, serums and cleansers, finding some of my favourite 'holy-grail' products along the way. However, I'm always on the lookout for more ways to nourish my hair, perfect my dewy base, or enhance my skincare routine. Working as a beauty blogger for over 3 years, I've been lucky enough to collaborate personally with lots of amazing beauty brands including Christian Dior, The Body Shop and Dermalogica. I've used the Dermalogica special cleansing gel religiously since I first got it and their products are some of my ultimate skincare faves. When it comes to cosmetics, NARS Sheer Glow foundation is definitely my go-to - I live for a light, glowy base!