No look is complete without a good set of sculpted brows. With the ability to make or break a look, properly defined brows open up the eye and define the face shape. Naturally, good brows require a good brow pencil so it's important to pick one that can step up to the palette.
Our Top Picks of the Best Eyebrow Pencils
Which Eyebrow Pencils are the Best for Fuller, Defined Brows?
We have picked out the best brow pencils for all desired brow looks from fluffy to fully defined.
1.

Anastasia Beverly Hills Brow Wiz

The Queen of beautiful brows and creator of the Golden Ratio, Anastasia Beverly Hills know eyebrows. Their iconic, cult favourite Brow Wiz is the ultimate makeup bag must have for filling, shaping, fluffing and plumping to enhance your brows. The expertly crafted pencil creates natural looking hair like lines that fill in sparse looking brows, blending in effortlessly for a seamless finish. Start by outlining the under arch of the brow, moving toward the tail end, then blend using the spoolie. Outline the upper arch and blend using the spoolie. To add detail and dimension, add hair-like strokes to the front of the brow. With the tip of the pencil, lightly sketch in the same direction as the hair's natural growth. Use this technique on sparse areas throughout the brow and blend using the spoolie for a natural finish.

Why we love it: An all in one shaping, filling and fluffing pencil

2.

benefit Brow Microfilling Brow Pen

benefit have truly stepped up the brow game with their revolutionary Brow Microfilling Brow Pen. Designed with a slanted, three-pronged tip, the strokes mimic natural hairs to flawlessly fill in and shape your eyebrows. The rotatable pen offers ultra-precision for complete accuracy and is available in four flattering shades to match your true colour.

Why we love it: The formula is completely smudge-proof and won't come off with rain or sweat.

Boost your brows with the NYX Professional Makeup Micro Brow Pencil; a dual-ended pencil available in 8 different shades to match every hair colour. The ultra-fine tip allows your to create enviable arches with ease, delicately filling in your brows, whilst the spoolie blends and brushes your brows into place for a professional looking finish.

Why we love it: It comes in 8 different shades for that ultra-natural look to match your hair colour

4.

benefit Precisely, My Brow Pencil

Found in millions of makeup bags worldwide, the benefit Precisely, My Brow Pencil is one of our most trusted when it comes to brow tools. The classic pencil comes with a highly-pigmented pencil that stays precise using the twist up tip to keep your brows topped up, as well as a built in spoolie to shape.

Why we love it: The pencil glides effortlessly through the brows to fill and define, giving 12 hour wear that won't budge or smudge.

5.

Sleek MakeUP Micro Fine Brow Pencil

Known for their high quality formulas, this MakeUP Micro Fine Brow Pencil by Sleek won't disappoint when it comes to adding definition. The dual-ended tool comes with an ultra-fine pencil tip and spoolie to give the complete grooming experience. The formula is water, sweat and transfer-proof and lasts up to 12 hours, offering a natural and soft, fluffy finish.

Why we love it: It's water and sweat proof and lasts up to 12 hours

6.

Maybelline Master Shape Eyebrow Pencil

Fill in, fluff and shape with the Maybelline Master Shape Eyebrow Pencil. Crafted with a natural wax formula, the pencil is the perfect option for those with sensitive skin, offering high pigmentation that won't irritate. The pencil matches your natural brow look, giving you the power to create on point brows in your desired shape. Simply fill in the brows using short strokes of the pencil and feather them out with the inbuilt groomer for the best results.

Why we love it: Ideal for more sensitive skin types

7.

Revolution Pro Microblading Precision Eyebrow Pencil

Last, but by no means least, the Revolution Pro Microblading Precision Eyebrow Pencil; the creamy formula blends into your natural hairs to sculpt and fill any sparse areas so you're left with fuller, fluffier brows. Based on the technique of microblading, the pencil imitates individual hairs to map out your brows with maximum precision.

Why we love it: This pencil offers a microblading look and feel for fuller brows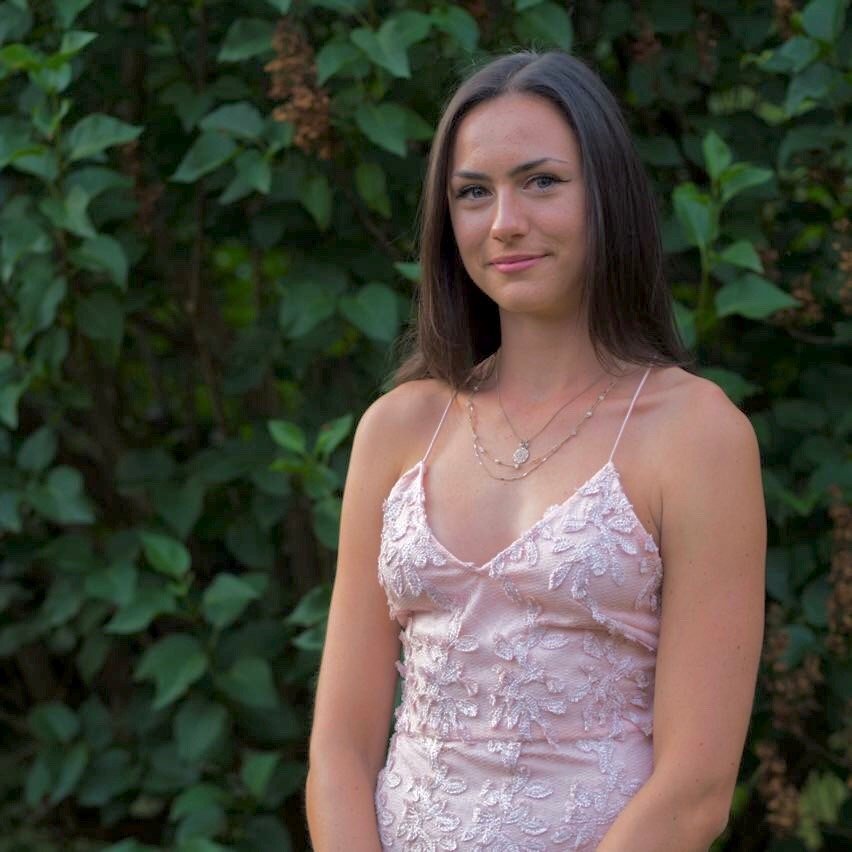 Working with brands at LOOKFANTASTIC for over two years I have developed my knowledge of all things beauty from key skincare concerns to niche makeup tricks and haircare hacks. I have a major passion for finding effective solutions that are easily accessible to everyone so that we can all achieve our best, glowing complexion.