We heard along the grape vine that this limited edition features a full skincare regime in a box... 
Refresh your radiance for only £40 with six iconic products – worth over £96! Whether you're a TikTok scroller or a ritual lover, you're bound to worship this six-step routine in April's Limited Edition. 
Get to know Caudalie 
Caudalie is a luxurious French skincare brand established on a vineyard in Bordeaux, France by Bertrand and Mathilde Thomas. They discovered how the natural actives within the grape have extraordinary antioxidant powers. To this day, each and every product contains extracts from the grape, grape seeds, leaves and the vine. 
Your 6-step skincare routine with Caudalie: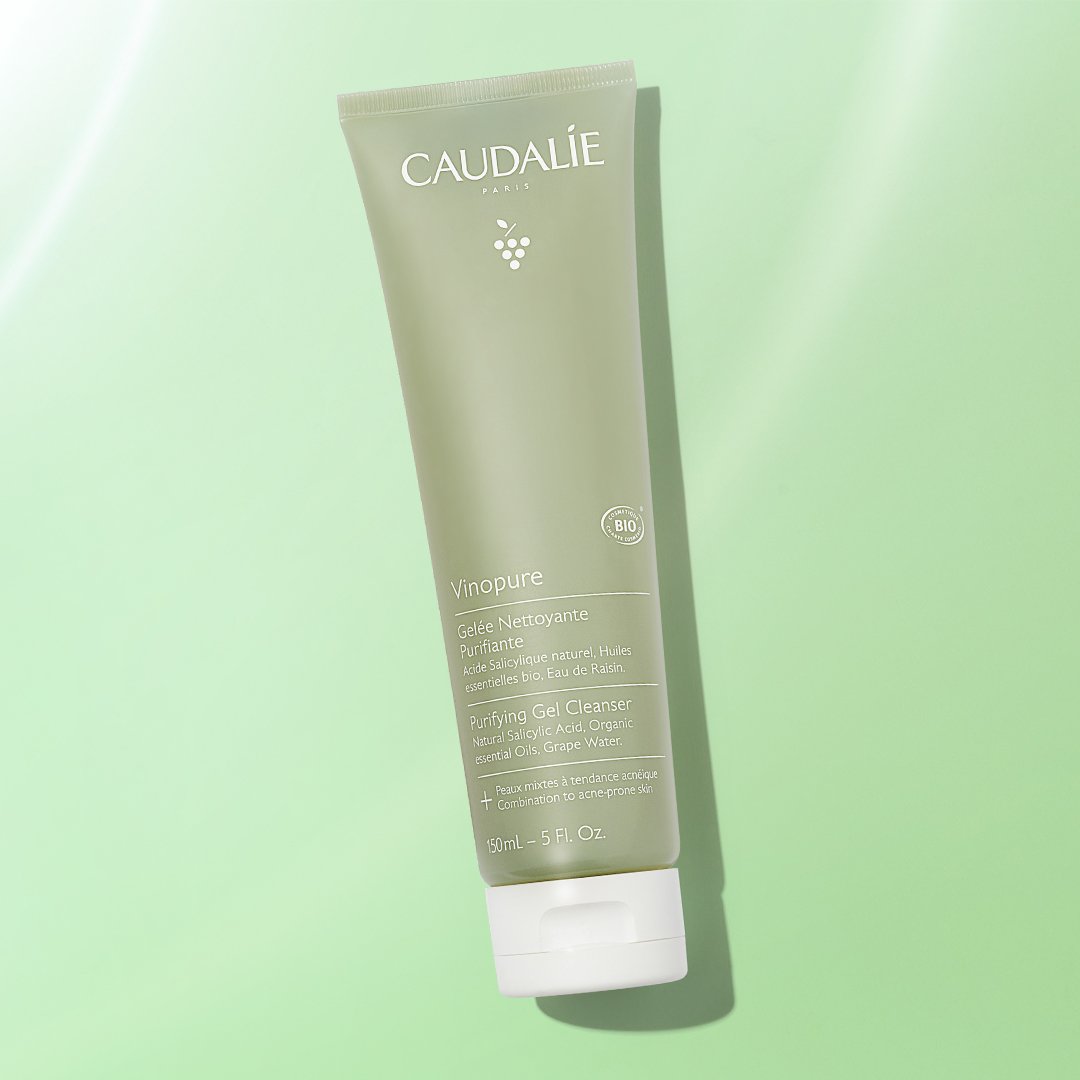 1. Vinopure Purifying Gel Cleanser – Spring your routine into action by starting off cleansing your face and neck with this pore-tightening cleanser, designed to reduce excess sebum and soothe the appearance of blemishes. Enriched with Salicylic Acid, your skin will be gently exfoliated and old skin washed away, leaving you with unclogged pores. Essential oils and Grapeseed Polyphenols calm blemishes and restore balance for an even, smooth look. This is the first essential step in your skincare routine and shouldn't be taken for granted... this will soon be your daily and nightly go-to!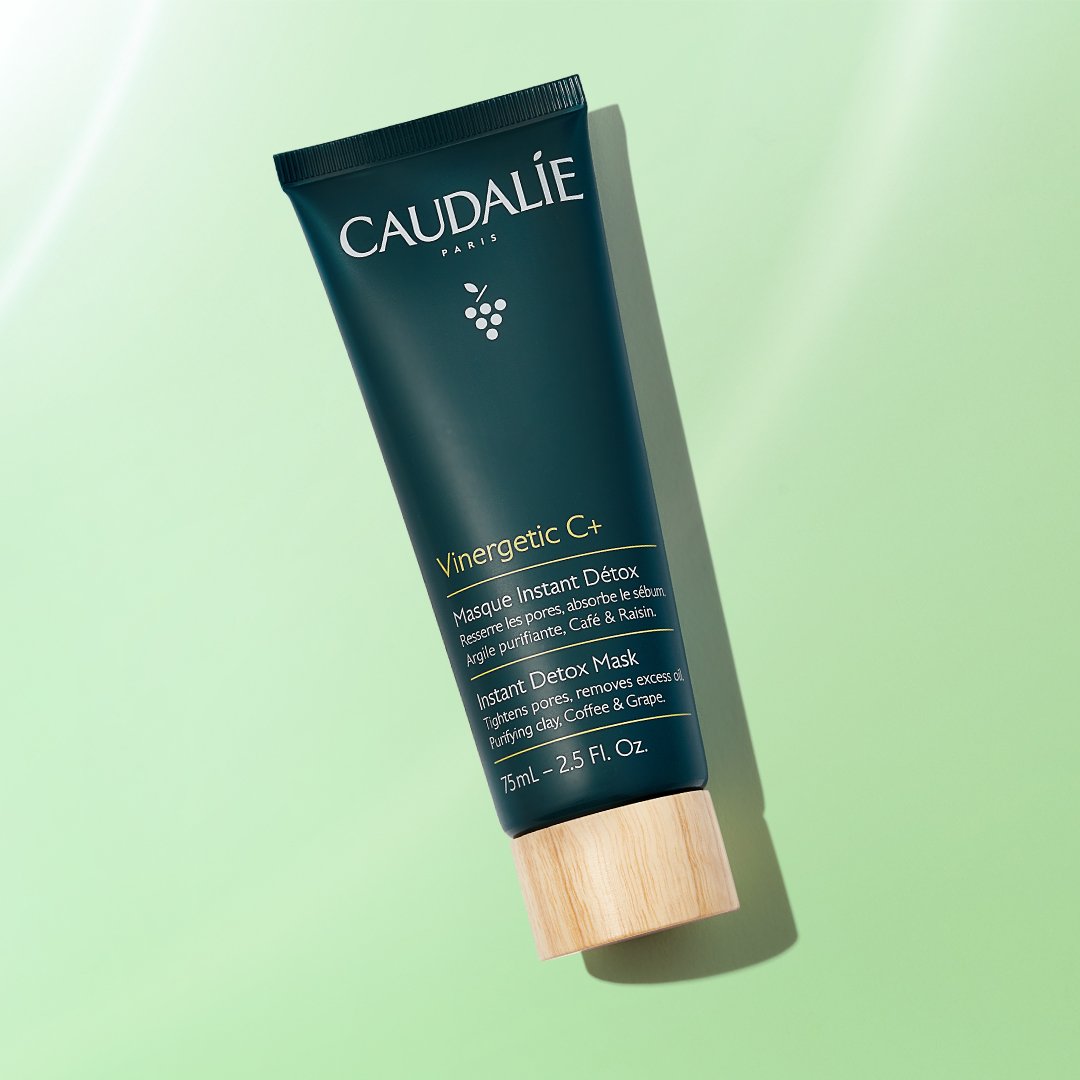 2. Vinergetic C+ Instant Detox Mask – The power of a double cleanse should never be underestimated! Get your #oddlysatisfying fix with this TikTok-trending detox mask that draws out impurities and excess oil to reduce the appearance of enlarged pores, leaving the skin smooth and refined. With pink clay, coffee extract and grape marc, the mask promotes a refreshed and radiant-looking complexion. Use this in your regime once a week for 5-10 minutes – sounds like you've found a new Sunday self-care ritual!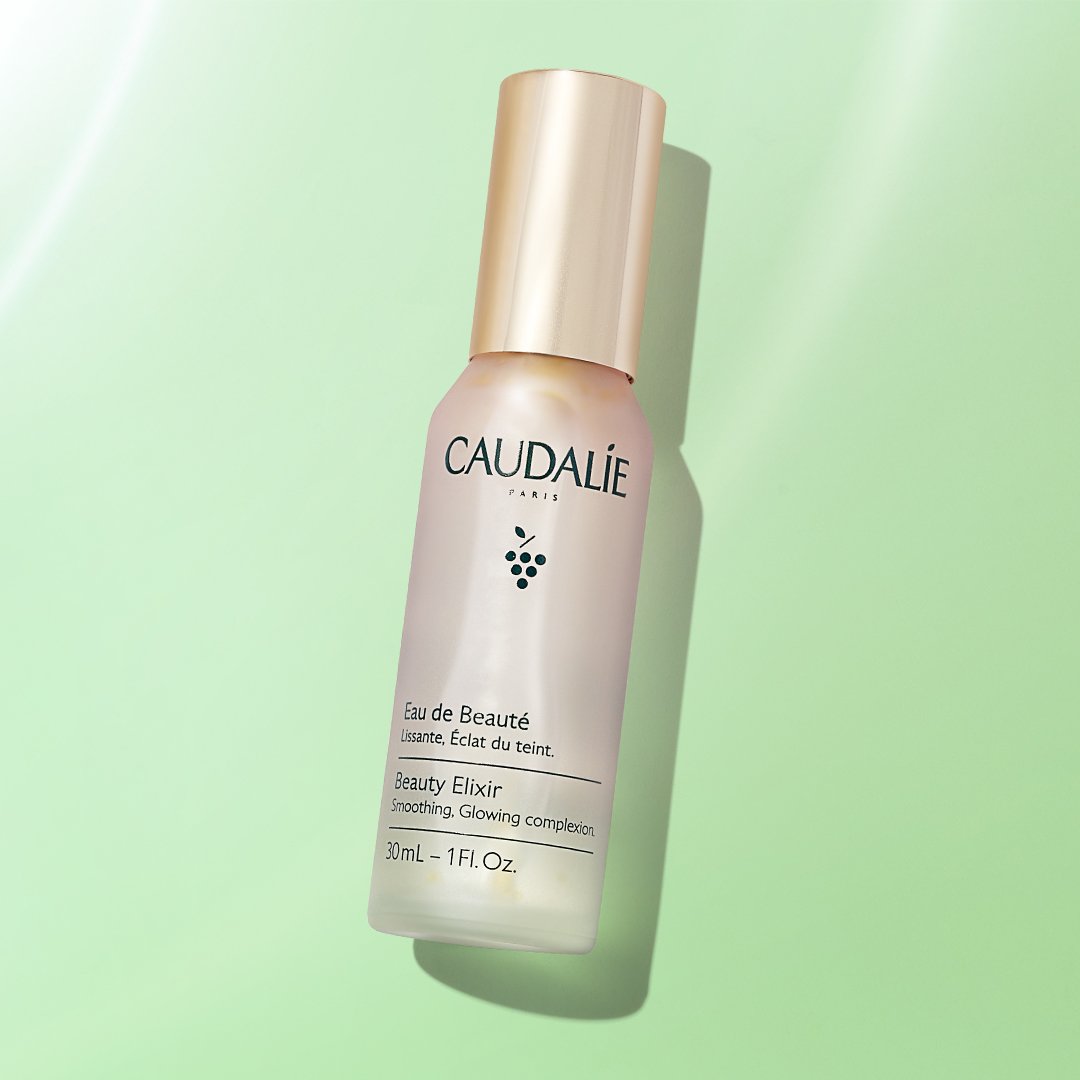 3. Beauty Elixir – This product is inspired by the ancient youth elixir recipe prepared for the Queen of Hungary in the 16th century. This infusion of plants for the skin is a 100% natural skincare mist that can be used at any time of day but is especially perfect to use after you've cleansed. A mix of green grape and essential oils including peppermint, rose, rosemary and lemon balm gives it a luxury scent while helping to reveal the complexion's glow and tightens pores, all while setting makeup in place.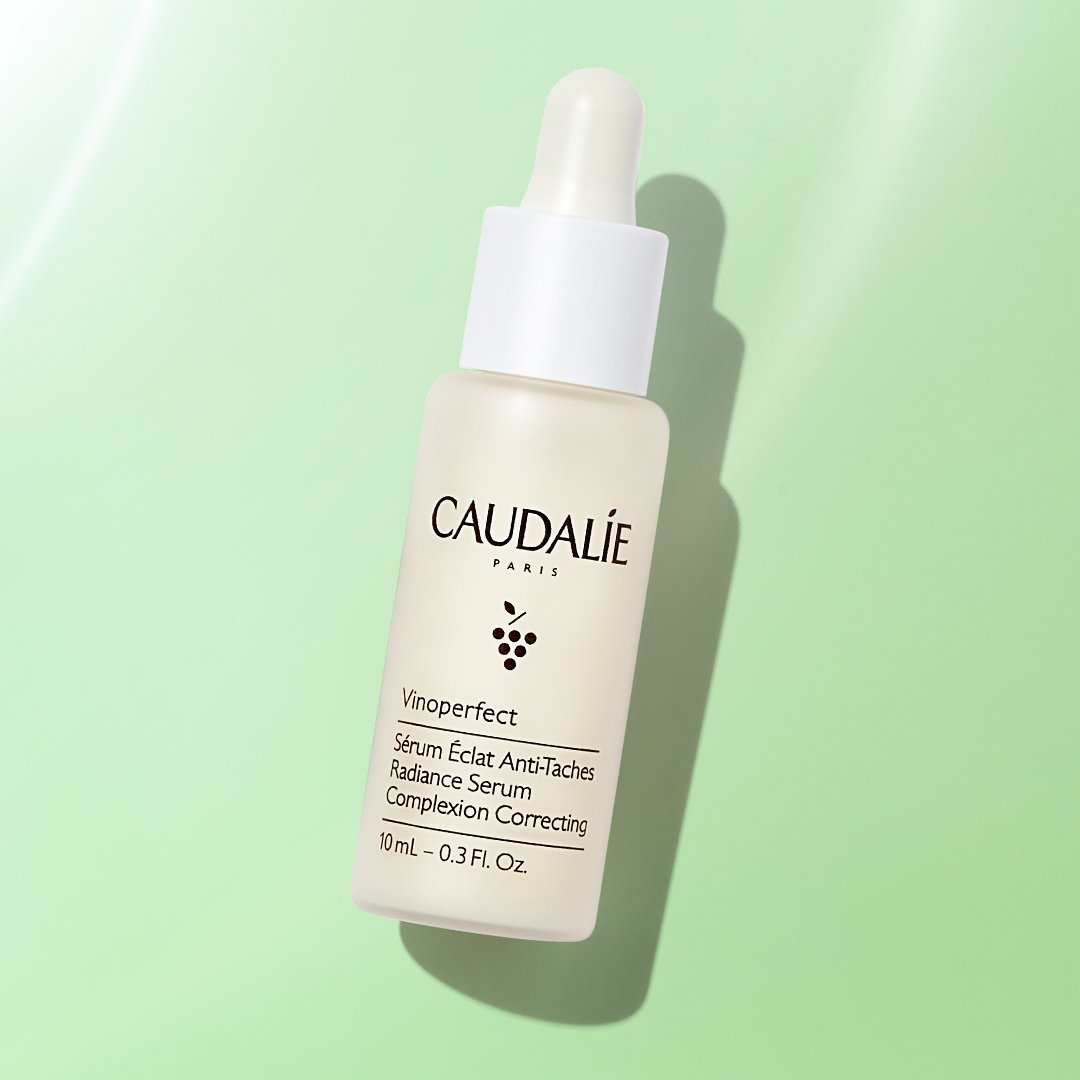 4. Vinoperfect Anti-Dark Spot Radiance Serum – This is one of Caudalie's bestselling serums that you'll be 'grape'ful to get your hands on! Using Olive squalane and vineferine, it's effective and gentle on the skin, helping to mininmise the look of all types of dark spots (sun, acne, melasma, age) and preventing them from appearing for an instantly brighter complexion. Suitable for all skin types, it has anti-dark spot properties and can be used morning and night before the Vinoperfect Night Cream.
5. Vinosource-Hydra S.O.S Intense Moisturising Cream– It's all in the title, this lightweight moisturiser offers an intensive boost of hydration that reinforces the natural skin barrier when your skin needs it most. Using borage oil and organic grape water, it reduces redness and tightness as well as helping to repair damage caused by any external stressors. it has an ultra-fresh gel texture and can be used morning and night after the Vinoperfect Radiance Serum to make the skin appear more visibly supple.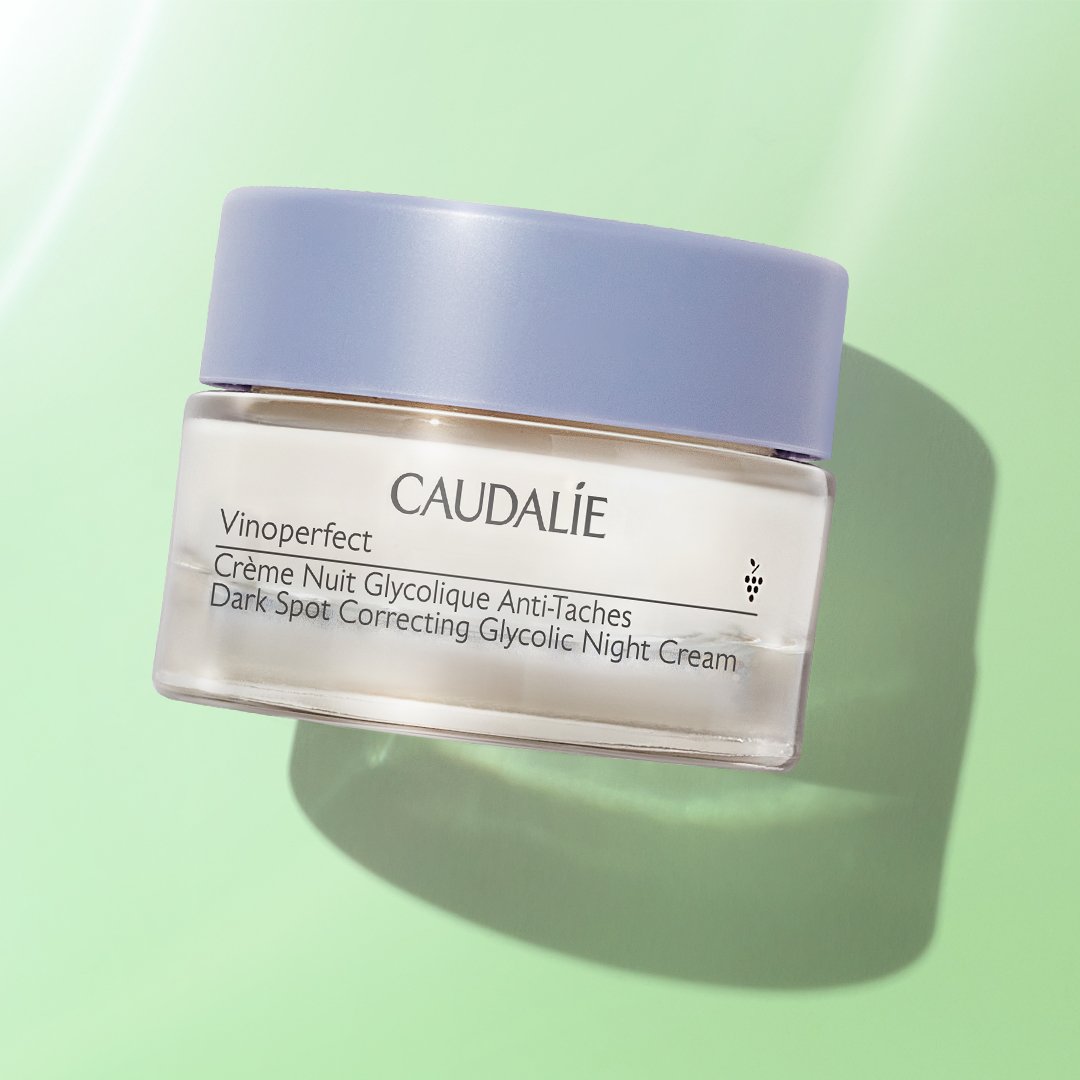 6. Vinoperfect Dark Spot Correcting Glycolic Night Cream – Wake up to your freshest skin yet! This innovative cream uses papaya enzyme, viniferine and glycolic acid to reduce the appearance of dark spots. It also acts as a gentle peel during the night to reveal radiant, glowing skin, giving you a fresh feeling as soon as the sun rises. 
Hear from the brand experts...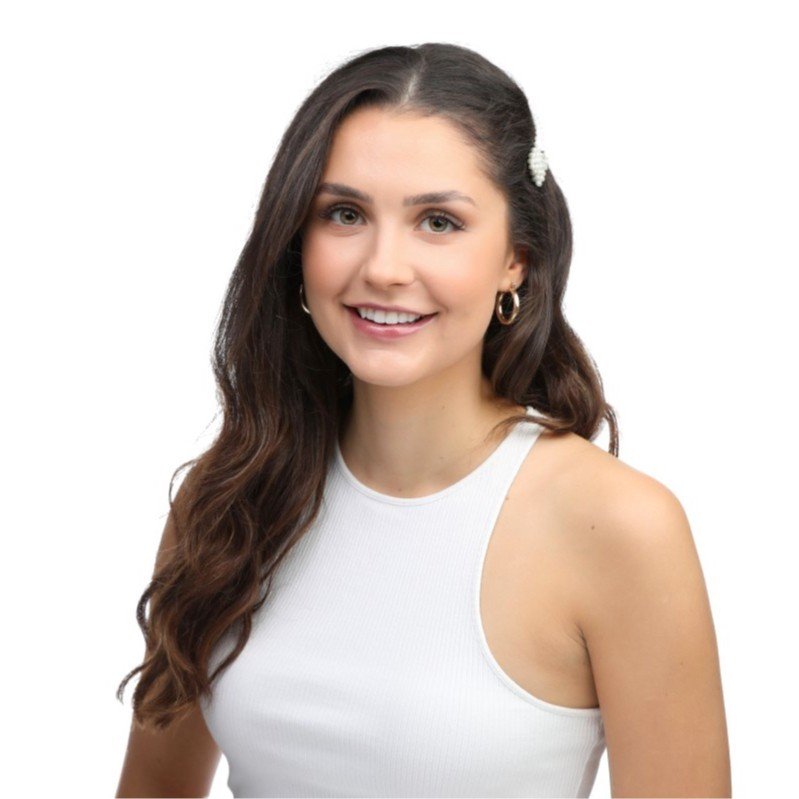 "I finish my routine with a spritz of the Beauty Elixir to tighten my pores and lock all the hydrating hyaluronic acid goodness in."
Charlotte, Account Manager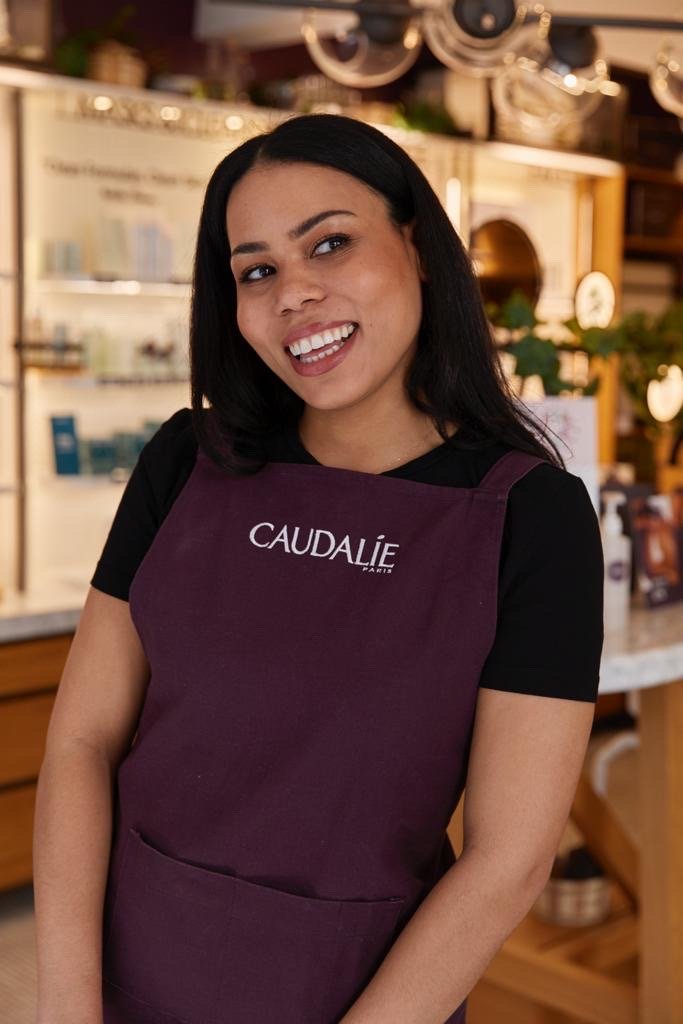 "The Vinoperfect Serum is my brightening bestie. My skin is prone to acne and each spot leaves a dark mark, however, with consistent use of this serum I'm happy to say my skin is bright, even and my dark spots have completely faded. BE CONSISTENT. Use AM, PM and don't forget SPF!"
Abi, Education Manager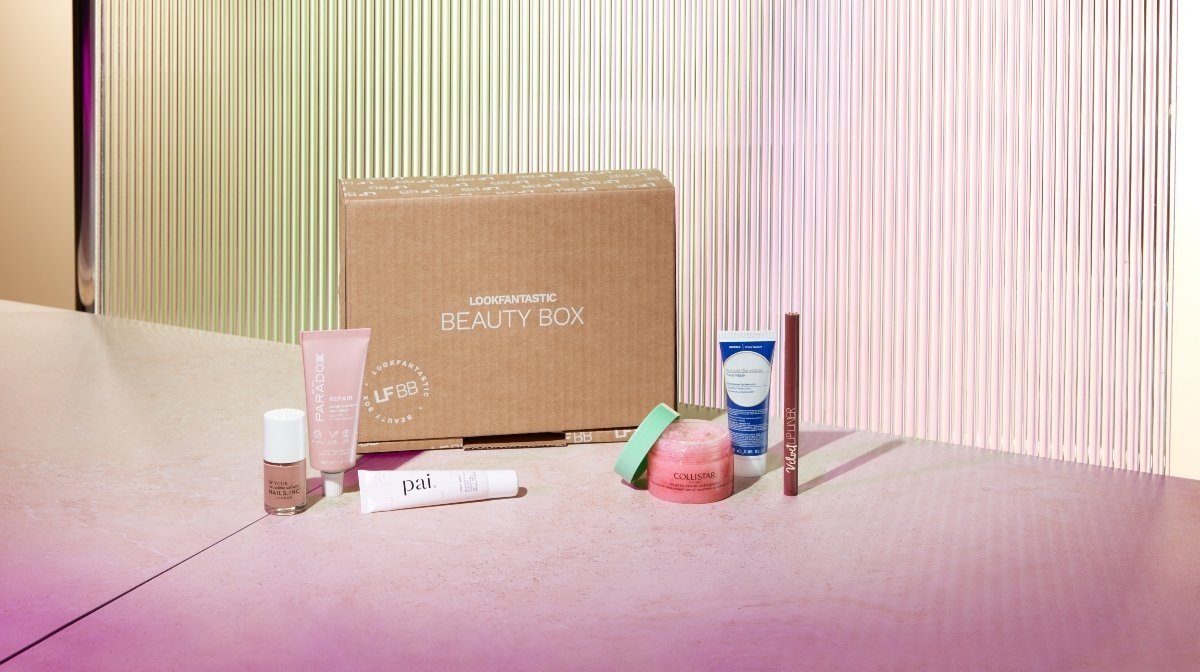 Express your true beauty every month with a subscription to LOOKFANTASTIC The Box? With over £50 worth of beauty delivered to your door, our 12-month membership is just £13 each month and includes FREE Premier delivery!
Not to mention, you'll be first in line for our limited and seasonal boxes with £10 off Limited Editions. If you're also signed up to our LF Beauty Plus+ rewards club, this subscription will boost your points to guarantee purse-stretching savings! What's not to love? Subscribe today.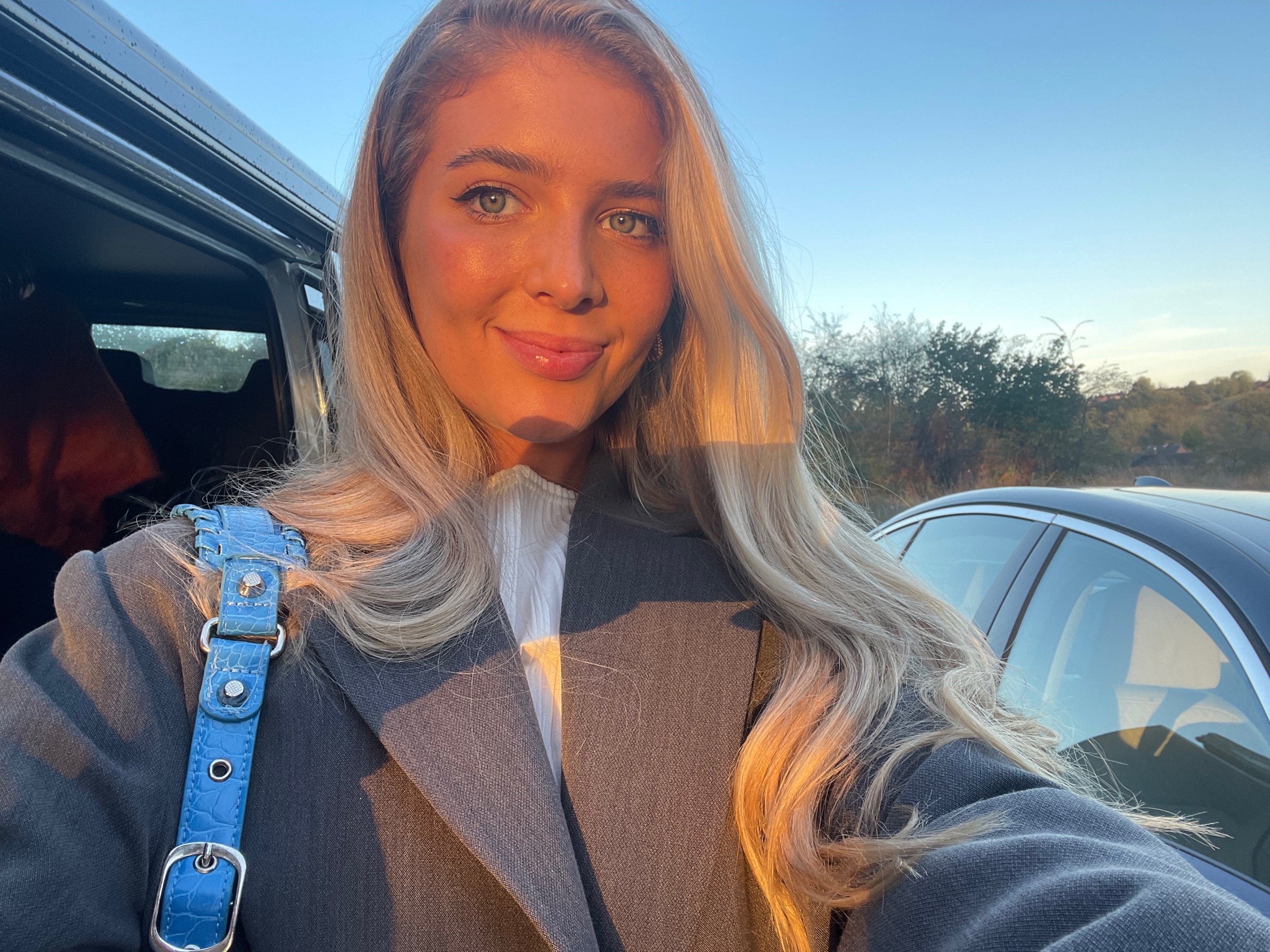 As a content executive with a passion for beauty, I am always looking for ways to streamline my routine. I'm obsessed with minimalist skincare and I like to focus on natural products to highlight my features and give my skin the ultimate glow!